BlackBerry 10 on lockdown: Scores government-spec security clearance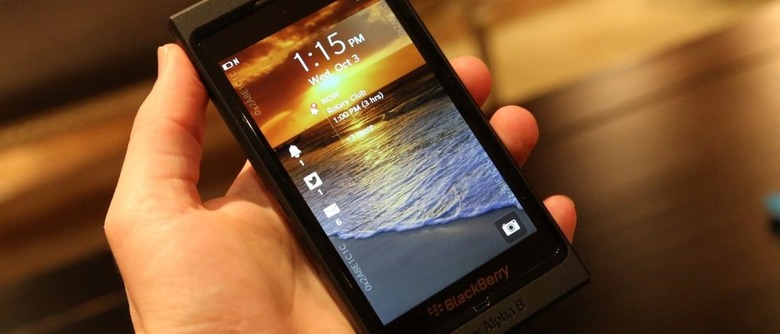 BlackBerry 10 has been approved for secure messaging by government agencies, with RIM's incoming OS safe for the pockets of secret agents and presidential advisers. The platform achieved Federal Information Processing Standard (FIPS) 140-2 certification, RIM announced today, along with BlackBerry Enterprise Service 10, with encryption of data both on the server and on the device, and when en route between them.
Although managed by the US government, the FIPS 140-2 standard is required by Canadian government workers as well, in addition to being valued by enterprise and other corporate clients. RIM is counting on that appeal – and growing fears about data loss and theft from mobile workers – to help propel BlackBerry 10 into high-spending markets.
It's not the only company with an eye on the lucrative enterprise segment, however. Microsoft is hoping to do something similar, playing on the high degree of integration between Windows Phone 8 and Windows 8, and the presence of familiar apps like Word, Excel, and PowerPoint.
From RIM's perspective, having FIPS 140-2 certification out of the box means it can begin to deploy to such security-minded customers from day one. BlackBerry 10 also supports AES 256-bit encryption.
Of course, certificates are all well and good but they're no use if products aren't on shelves. The first BlackBerry 10 devices are expected to reach the market in Q1 2013, having previously been delayed from the end of 2012.