RIM's BlackBerry 10 L-Series smartphone caught in video demo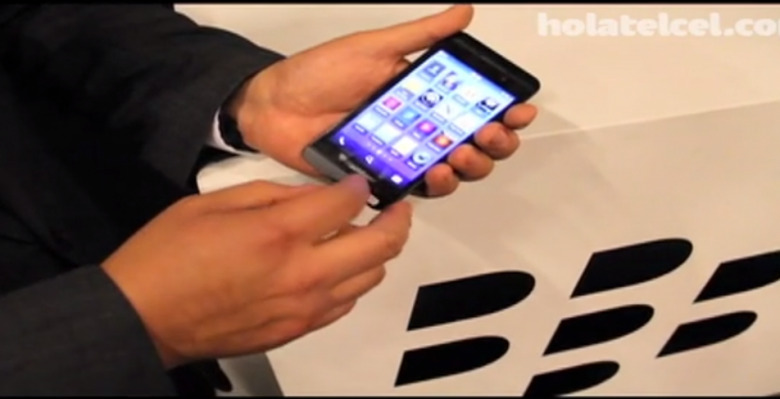 RIM's BlackBerry 10 L-Series smartphone has apparently been prematurely demonstrated on video, with a rep in Mexico whipping out his unannounced handset to show off the upcoming OS. While so far RIM has only demonstrated its two generations of Dev Alpha hardware, the BlackBerry L-Series unsurprisingly resembles the full-touch smartphone in Hola Telcel's video.
Several leaks have hinted at the L-Series before, with the hardware being caught in the wild back in September for instance, but RIM has resolutely refused to talk specifics. All the Canadian company will say is that it has both full-touch and QWERTY models in the pipeline, and that they'll target the mid- to high-end market, with BlackBerry 7 still being kept on for budget devices.
That QWERTY phone, the BlackBerry N-Series, is still the source of some mystery, though with RIM pushing screen resolution – the Dev Alpha models have a 1280 x 768 panel, for instance – we can guess that even with a smaller display, it will still be pixel-dense. Unfortunately, we may have to wait a considerable period for an official launch of either, with analysts predicting it won't be until March that BlackBerry 10 phones hit shelves.
RIM has proved reasonably aggressive with taking down leaks about the new phones, so we imagine this video won't be live for long (and the rep in question might find himself facing some awkwardness at work). There's more on BlackBerry 10 in our hands-on report with the latest Dev Alpha B device.
[via N4BB - Thanks James!]