BlackBerry 10 L-Series smartphone leaks in video and photo form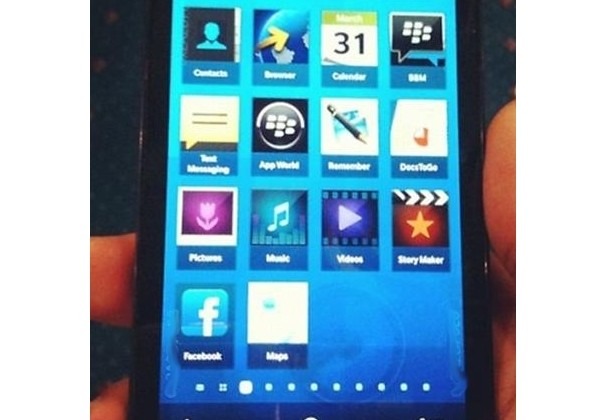 If you're waiting for the next generation of RIM's software-toting smartphone, you'll be glad to see the BlackBerry 10 L-Series appearing tonight in a single leaked photo and a hands-on video that'll have you freaking out. You'll be seeing a Battery, a SIM card, and more all-touch interface action than you can handle. The battery is an LS1 1800mAh meaning this device is more than likely near-complete and ready for prime-time action and the software is looking quite square.
Inside you'll see a standard set of apps right on the home screen including Music, Videos, Maps, App World, Text Messaging, BBM, Calendar, Browser, and Contacts. Have a peek at the video first, complete with lots of blurring going on around the edges. This hands-on video also shows off StoryMaker, FocalPoint, and a few more apps you may well have never heard of before. FocalPoint specifically has been tipped to be related to RIM's recent acquisition of JayCut – made for video editing.
The photo you see at the head of this post shows DocsToGo and Facebook, meaning you'll be able to edit documents while you're thinking about heading to the social network to tap your life away. Of course Facebook is a surprising addition to the previously "confirmed" set of apps for the next generation BlackBerry 10 operating system for RIM, more because Facebook's current state of affairs on Android is less than fabulous and less because RIM is still slightly down in the dumps. Facebook's current market value appears to be having no baring on how much they dedicate themselves to a variety of mobile operating systems.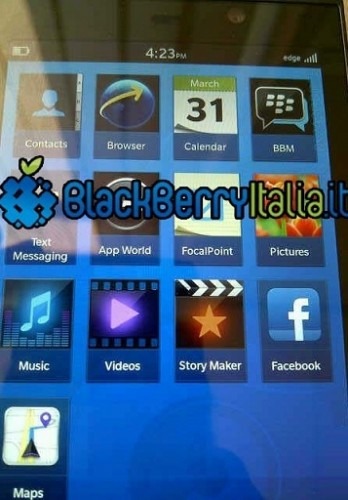 The video comes from BlackBerry Italia where they've had a keen eye on the spy reports as well – take it all with a grain of salt, of course! Have a peek at our BlackBerry 10 tag to see additional leaks on the devices appearing soon with the software onboard and get pumped up about RIM's next big effort for the mobile space! Also keep an eye out for two big waves of BlackBerry-toting devices, the N series and the L series, both of them ready for touch action well into the future – or so RIM hopes!
[via N4BB]