Remember bada? Well, it's giving Windows Phone a kicking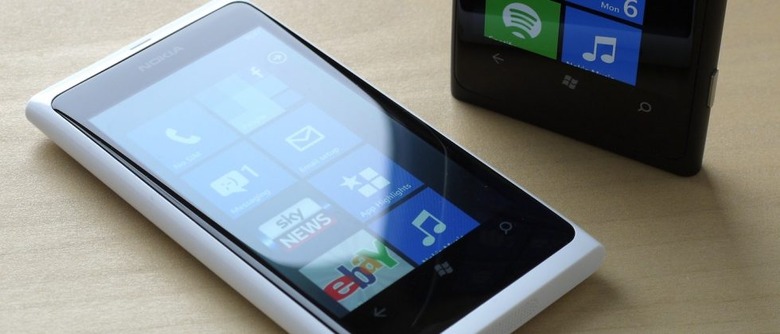 Samsung's bada platform may be less well known than Windows Phone, but it's still outselling Microsoft platform in worldwide smartphone sales. While the big movement may be up at the iOS and Android end, bada's 3-percent of the worldwide market share in Q3 2012 is, according to the latest clutch of stats from analysts Gartner, enough to eclipse Microsoft's OS at 2.4-percent. However, that could well change as Windows Phone 8 sales begin.
"Windows Phone's share weakened year-on-year as the Windows Phone 8 launch dampened demand of Windows Phone 7 devices" Gartner suggested, though the new version of the platform may not be the instant good news OEMs like Nokia are hoping for. In fact, Nokia's new Lumia devices will only "help to halt the decline in share" in Q4, with no "significant improvement" predicted until 2013.
Nokia isn't the only firm having a tough quarter. RIM and HTC dropped to third and fourth places in the manufacturers chart respectively, and there are fears that even retaining those positions may be untenable. "The challenges might prevent them from holding on to their current rankings in coming quarters" Gartner's Anshul Gupta said of the firms.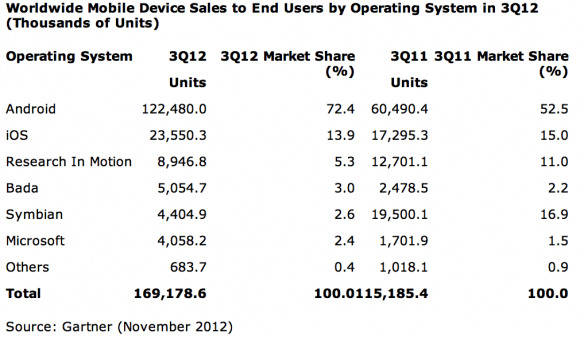 On the up, meanwhile, are Samsung and Apple. Samsung has the Q3 2012 top spot, with 22.9-percent of the market, while Apple has 5.5-percent of the market; Android has 72.4-percent market share, according to Gartner's figures, a sizable jump year-on-year from 52.5-percent. In contrast, iOS market share declined slightly, from 15-percent a year ago to 13.9-percent, though it's RIM and Symbian which saw the biggest falls.
Apple's Q4 2012 is likely to be a good one, Gartner concludes, with the new iPhone 5 and fledgling sales in various new locations meaning the holiday quarter should end positively. Many iPhone 4S/4 owners held off upgrading until the new handset was released, the analysts point out, something which Apple itself has suggested.
The holiday season overall, however, may not be the salvation many firms hope for. Gartner predicts smartphone sales will not get the traditional kick, as shoppers look to other devices such as tablets for potential gifts.