BlackBerry 10 Launches With 70,000 Apps: Angry Birds, Skype, More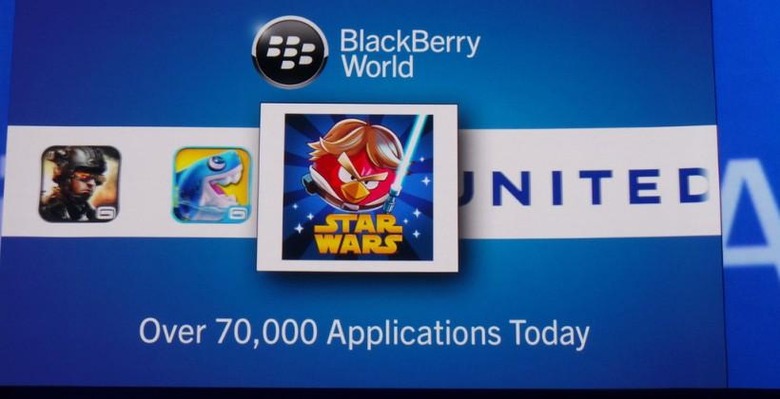 BlackBerry has detailed some of the 70,000 apps that will be available on BlackBerry 10 at launch, with high-profile titles like Skype, Angry Birds, and Twitter all ready to go. The fresh new platform – which will debut on the Q10 and Z10 smartphones – will also get Facebook and Amazon's Kindle ebook reader.
They'll all arrive in BlackBerry World, the newly named app store which is now the central hub not only for apps but for multimedia. As BlackBerry announced earlier this week, BlackBerry 10 will launch with the support of the eight major movie studios – in the US at least – as well as music content too.
Business users will get SAP and LinkedIn, as well as Cisco WebX, while there'll also be FourSquare and WhatsApp. Box, The Economist, The Guardian, and more will also join the virtual shelves, along with AccuWeather and United Airlines.
Given BlackBerry 10 also supports repackaged Android apps, and that should give Android developers an easy option for getting their wares into the BlackBerry App World store. More on BlackBerry 10 here.