BlackBerry Q10 official as QWERTY touchscreen hero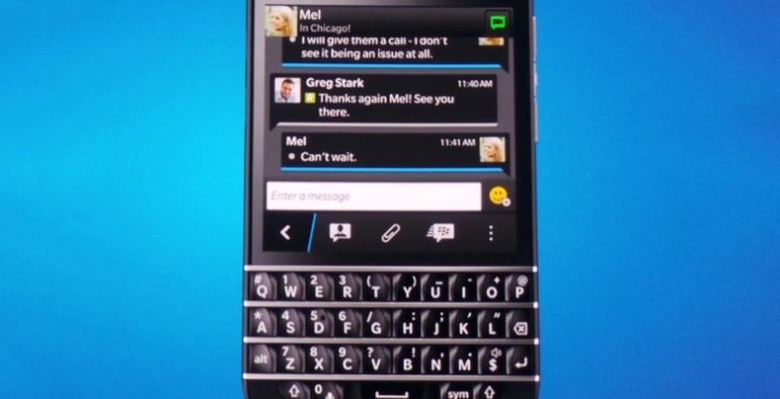 This week the folks at BlackBerry (formerly known as RIM) have revealed BlackBerry 10 and one of two new hero devices for the software: the BlackBerry Q10. This device has a combination of two user interfaces, one a touchscreen, the other a classic BlackBerry keyboard. The details surrounding this device have been "leaked" several times before this first official reveal, but the final specifications have (as we're finding here) never been perfectly nailed by any one leak or tip – stainless steel, edge to edge glass, and a full BlackBerry 10 experience await you!
The back of the device works with a three-dimensional glass-weave structure that makes the feel of the device wholly unique. The keypad is the widest that the company has ever delivered, and the AMOLED display is what the company calls their "best yet" for brightness and excellence in delivering the content you'll be working with in BlackBerry 10. WIth a dual-core processor under the hood and the largest battery inside that the company has ever put in a BlackBerry smartphone, you'll also be rolling out with high power all day long.
This machine will be delivering the first full BlackBerry 10 experience with the classic keyboard and touchscreen at once in the world. While the final details will be revealed soon (stay tuned to this post and our upcoming hands-on as well), you'll do well to check out our timeline below as well as SlashGear's lovely BlackBerry 10 tag hub. This experience is one of two that BlackBerry needs to key in on as perfect – it's all or nothing right here in the first part of 2013!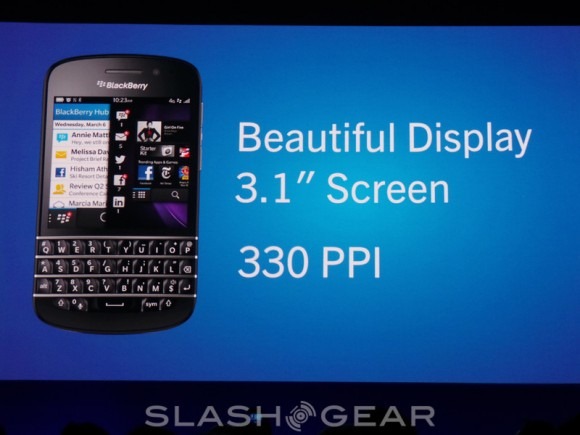 Note in the timeline below that RIM has re-branded themselves as BlackBerry and BlackBerry alone as well, this solidifying the message for the world and showing us that they mean business with both BlackBerry software and hardware from this point forward. Also keep an eye on the CEO of BlackBerry this week as he continues to champion the platform now that it's out in the wild, and let us know if you're planning on working with the full-touch Z10, the touch/keyboard experience of the Q10, or if you'll be waiting for the next generation of BlackBerry 10 devices after this!