RIM Updates BlackBerry World With Content Galore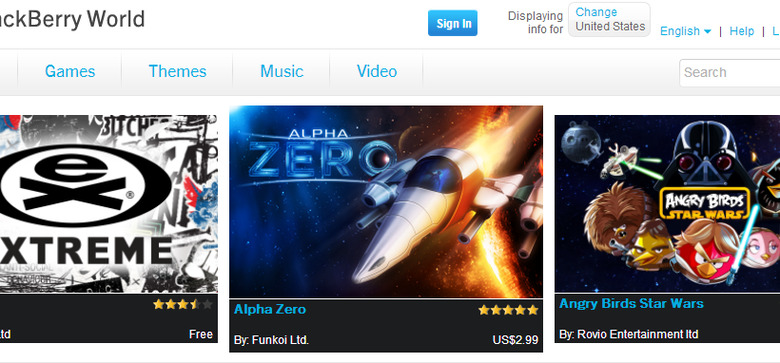 Ahead of its big day on January 30, RIM has updated BlackBerry World with all sorts of music, movie, and TV show content for users to purchase. As far as digital content storefronts go, BlackBerry World is about what you'd expect – market-priced content sorted by category available to those in certain locations. You can check out the content here.
BlackBerry World is the App Store/Play Store equivalent for RIM customers in the United States, United Kingdom, and Canada. Previously, the storefront was called BlackBerry App World, with the name change taking place late last year. Those running older software may still see the old name on their device rather than BB World.
Media content includes a variety of music, movies, and TV shows with a range of prices that are typical of what you'll find on other services. A quick look through World shows music that ranges from $0.99 to about $1.50, as well as albums that float between the $7.99 and $9.99 price points. Most TV shows are priced at $1.99 an episode, while movies can be nabbed for an average of $4.99.
In addition to the video and music offerings, there's also themes, games, and app downloads. Games include many of the familiar offerings, including Angry Birds, with prices ranging from free to $1.99. Apps are likewise available in prices ranging from free to as high as $4.99, which many of the familiar favorites there, including Facebook and LinkedIn.
[via CrackBerry]