BlackBerry 10 L-Series flaunted in video walkthrough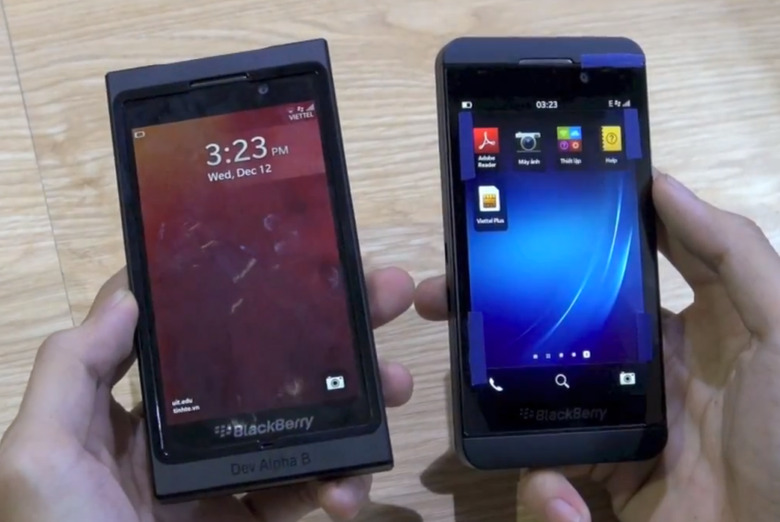 It's not just photos the BlackBerry 10 L-Series is showing up in today; the officially unannounced but unofficially oft-leaked smartphone has cropped up in a new hands-on video, flaunting its curves next to RIM's developer devices. Handiwork of Vietnamese minxes Tinhte, the video demonstrates some of what makes BlackBerry 10 special, including the new multitasking functionality, the ease of jumping to notifications and new messages, and the pared-back UI.
Side-by-side with the BlackBerry Dev Alpha B – a device which, despite being only really for developers to cook up apps with, still managed to impress us - the L-Series has some obvious improvements. It's a slightly more compact phone, and the curved edges should make it a more pocketable device too.
Still, the high-res screen is expected to be the same – and a real step up from BlackBerry phones of yesterday – as are the primary physical controls, such as the volume rocker on the side. It's also a chance to see what's going on under the battery cover, with the SIM slot, battery, and microSD card slot all exposed at one point.
RIM had already begun its own teasing of the L-Series, though it was keeping the smartphone to the shadows rather than giving it a full airing like this leaked device. The phone is expected to be officially revealed on January 30, 2013, with the company promising commercial availability shortly after.
[Thanks Kote!]