Bentley's future is transparent OLED and luxury car-sharing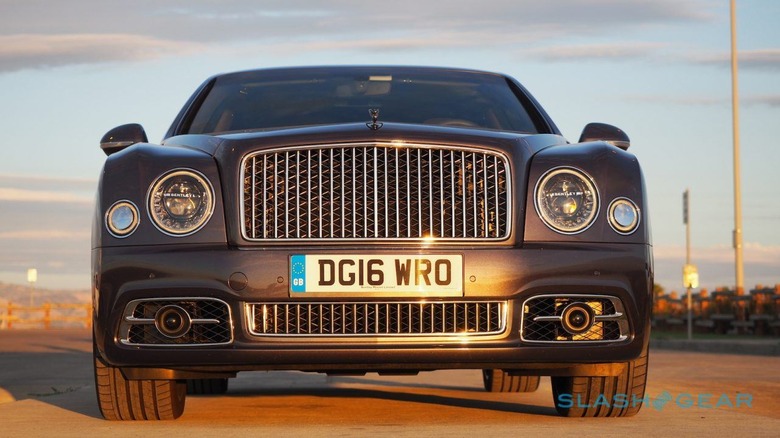 Bentley may be an old brand but the luxury automaker is experimenting with cutting edge tech, exploring displays that appear like magic out of the woodwork. The British automaker discussed some of the ways it could use new technology like transparent OLED last week, when CEO Wolfgang Dürheimer spoke at the Automotive News World Congress in Detroit, USA. Meanwhile, like most automakers Bentley is considering the role of a car manufacturer in a future where individual ownership is predicted to dwindle.
As you'd probably guess, though, Bentley's potential fix for that is slightly different from the strategies of mass-market automakers. According to Dürheimer, the company's approach to those with "an entirely different attitude towards vehicle ownership" and who "live in an increasingly urbanized world with all the mobility challenges and opportunities that this presents" is a new type of car sharing scheme. Think "Getaround for the 1-percent" rather than ZipCar.
Billed as "a global Bentley customer network" the idea is a membership scheme for access to multiple cars, rather than ownership of a single vehicle. The "club" would allow members access to what the CEO describes as "a luxury mobility solution" in various cities around the world. The possibility is, Dürheimer highlights, only at the exploratory stage right now; it's unclear how much it would cost, what locations it might operate in, and whether Bentley would add other concierge-style services like being able to access a private driver for an event or trip.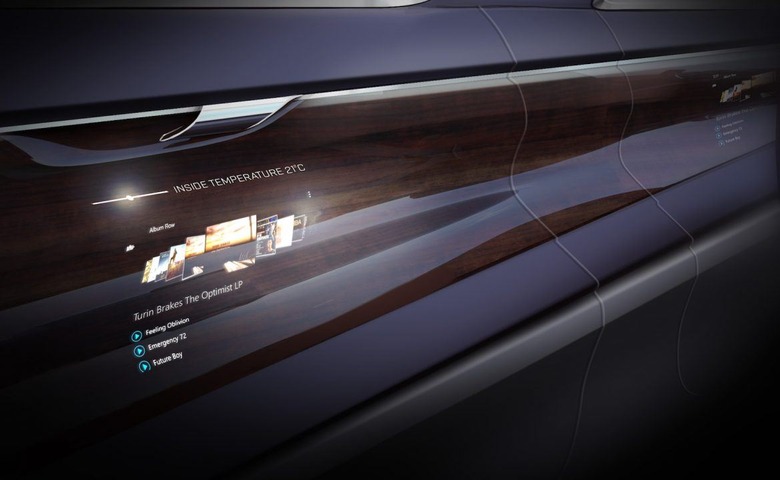 As for what you might find inside those cars, Bentley is keen to point out that it's not going to ditch the traditional luxury materials it has so many craftspeople working on. That means plenty of hand-finished wood, leather, and metal still, but perhaps with a geeky twist. One possibility, for instance, is overlaying a transparent OLED display across wood veneers.
"These ultra-thin screens would be invisible except when in use, for example, to control the audio or HVAC systems," Dürheimer explains.
It wouldn't be the first time OLED had made an appearance in car cabins, mind. Audi's e-tron quattro concept took advantage of OLED's support for irregularly-shaped panels to embed screens in sections of the door and other trim back in 2015, for instance. Last year, meanwhile, Cadillac and LG Display collaborated on curved OLED for the Escala Concept.
NOW READ: 2017 Bentley Mulsanne Speed Review
However neither automaker hid their displays in the trim as Bentley is suggesting. While pop-out screens and embedded touch-sensitive buttons aren't unusual, a panel that's hiding in plain sight would be more groundbreaking. That it would allow the British car maker to tick both its tech and classic craftsmanship boxes in the process is an added bonus.
There's no mention of whether Bentley plans to commercialize the OLED concept any time soon, mind, nor when it might launch the car club idea. Still, with Cadillac exploring new routes for luxury car use with its BOOK membership scheme, it arguably makes sense for Bentley to launch sooner rather than later.