Check out Audi's incredible OLED-packed e-tron quattro cockpit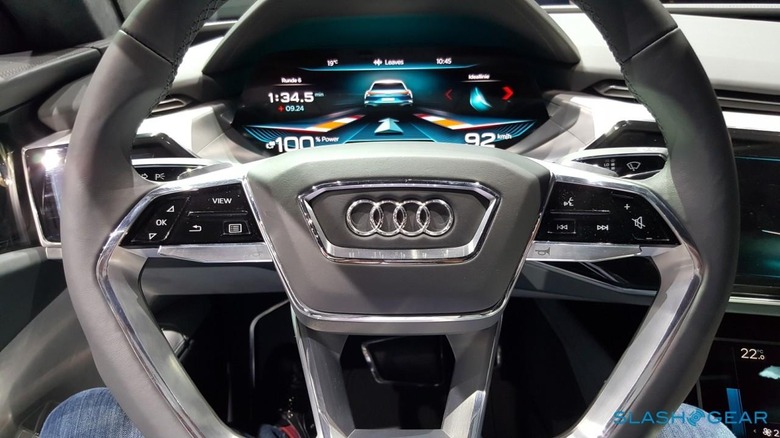 As the dashboard wars gather pace, Audi isn't willing to leave all the innovation to Apple and Google, delivering a high-tech OLED paradise in the e-tron quattro concept. The electric SUV – which not only promises a 300+ mile range, but also includes a new fast-charging mode that takes less than an hour to rejuice – takes the Audi Virtual Cockpit to its next-gen level, embedding unusually-shaped screens into not only the dash but the door trim, too.
So, roughly triangular OLED panels fit into the doors, showing exterior footage from the side cameras that replace traditional mirrors. They progress into further displays either side of the steering column.
On the left, the touchscreen handles the car's lights – a combination of laser, LED, and OLED – as well as the piloted driving system, Audi's term for autonomous and semi-autonomous driving.
The display on the right, in the center console, handles media and navigation. A further panel underneath gathers up more controls.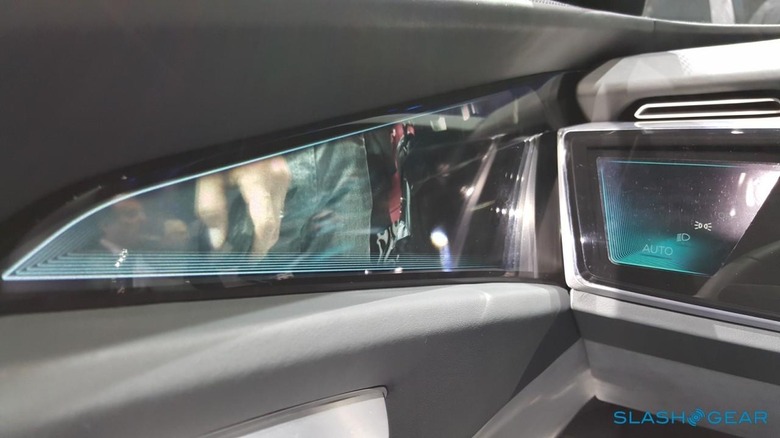 Finally, even the steering wheel doubles as a touch-surface. Its spokes have been wrapped with panels reactive to touch, so that the car can be controlled without the driver moving their hands away.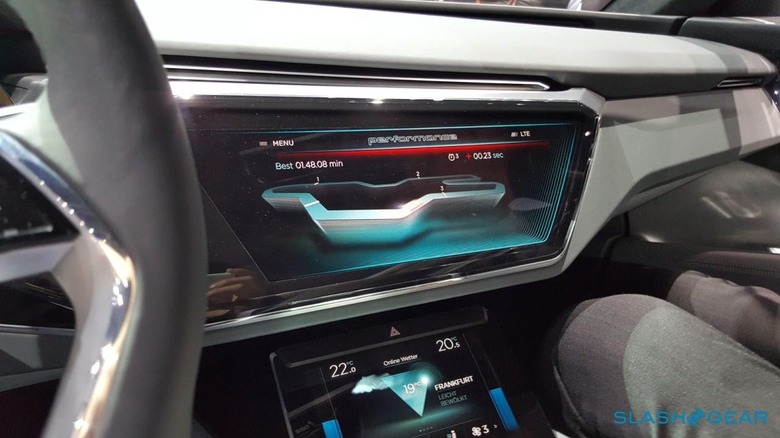 Straight in front, meanwhile, is the big Virtual Cockpit screen, building on the existing system available in current Audi cars like the TT and R8. That has customizable dials, information on the three-motor electric drivetrain, and battery status.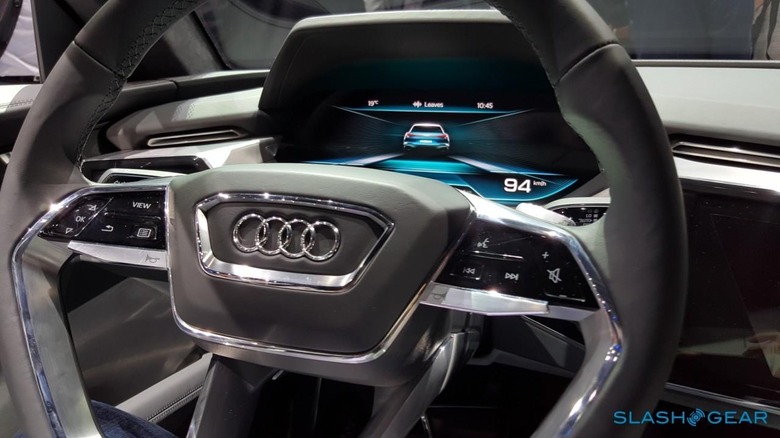 Audi already showed it had a taste for OLED with the Prologue concept almost a year ago, but the e-tron quattro's screens raise it up a level with their unusual shapes.
Best of all, the technology shouldn't be limited just to concepts for long. We caught up with Marc Lichte, Audi Head Designer, for an exclusive walkthrough of the system, who explained that the goal is to introduce non-regular screens and touchscreens in the upcoming A8 to replace physical buttons and switches.
[gallerybanner p=404639]