Just in case a regular Bentley isn't sufficiently exclusive for you, the British luxury automaker is reportedly preparing an even more striking – and limited edition – model. Though Bentley already has a performance coupe, the third-generation Continental GT, and a grand tourer sedan, the Flying Spur, fresh to its line-up, it would be an opportunity to flex the bespoke abilities of its Mulliner division.
Mulliner is in effect Bentley's personal commissioning department, the coachbuilding specialist responsible for some of the most iconic – and rare – vehicles to bear the automaker's badge. In recent years, Mulliner's focus has predominantly been on custom colors, fabrics, materials, and other trim.
However it's not afraid of a more ambitious custom project. The Bentley State Limousine, for example, created specially for Queen Elizabeth II, was Mulliner's handiwork. Just two of the expansive sedans were produced, with tailored features like longer, wider-opening doors, armored bodywork, and a height-adjustable rear seat to make sure the UK monarch is visible from inside.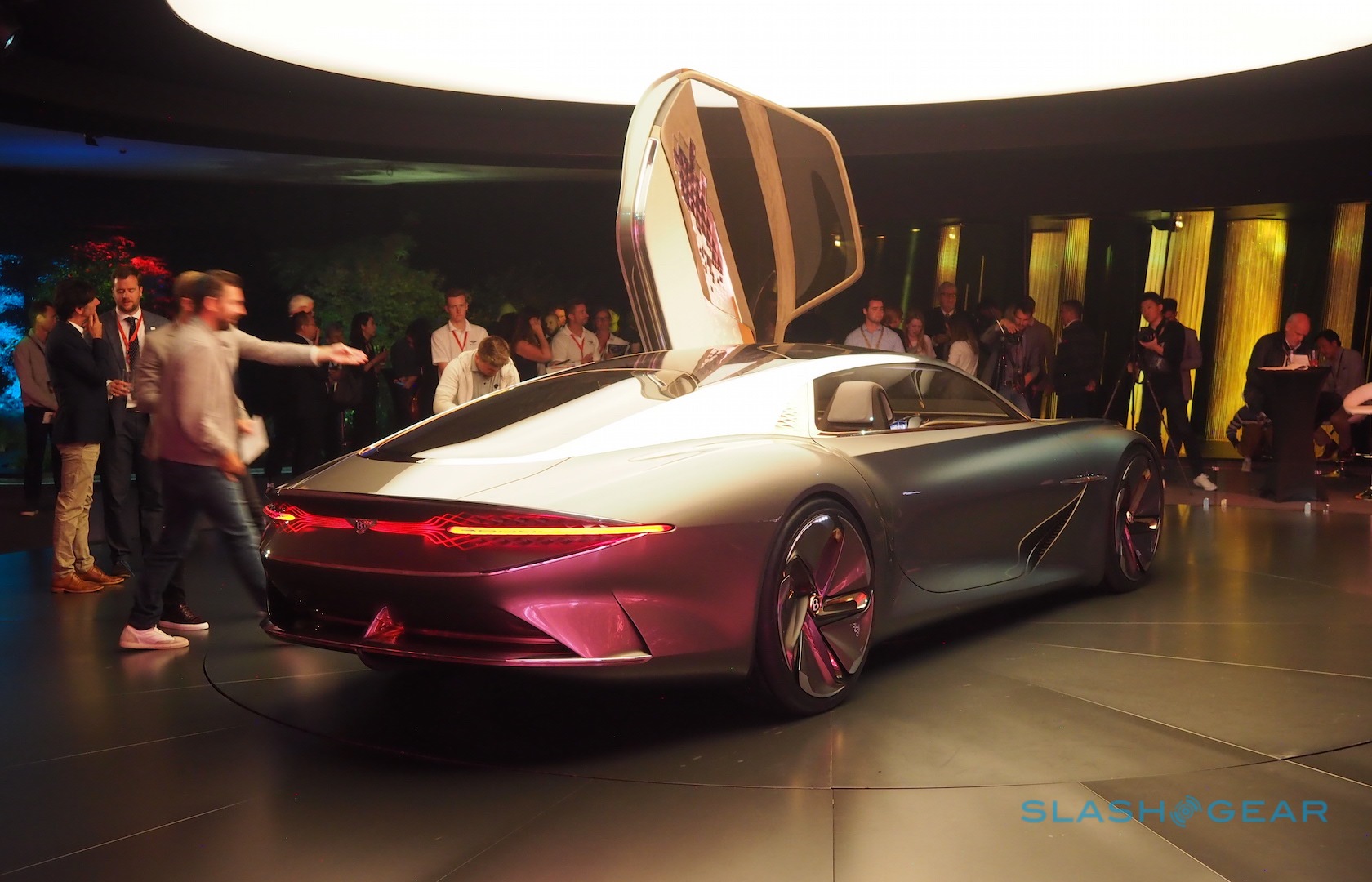 Mulliner's next project, though, is shaping up to be more sporting. The division is reportedly working on what's described as the "ultimate open-cockpit sports tourer," Autocar's sources claim, borrowing cues from the Bentley EXP 100 GT concept the automaker produced earlier in 2019 to mark its centenary. Production hasn't been confirmed officially at this stage, but Bentley bosses apparently hope to use the car to underscore just how well the company can cater to its well-heeled clientele.
Bentley was upfront about the EXP 100 GT concept's role in its future roadmap. The outsized four-seater wasn't just a styling exercise, but an opportunity for the company's craftspeople to demonstrate the sort of things they are capable of if given the opportunity. That includes new leather treatments, three-dimensional wood carving, and a range of unexpected materials.
The EXP 100 GT's wood, for example, was sourced from 5,000+ year old trees retrieved from preservation in natural peat bogs, lakes, and rivers. Byproducts from the wine industry were used to make artificial leather, responding to calls from some Bentley buyers for vegan interior option.
At the time, Mulliner said that it was exploring ways to offer those materials, and others, in custom projects, and it seems this open-top car could be one such example. What the EXP 100 GT won't be donating is its electric drivetrain. While Bentley has committed to making electrified versions of all of its main series cars over the next few yers, this Mulliner model is expected to use the same 6.0-liter W12 gas engine that impressed us so much in the new Flying Spur.
It could well be tuned for even more performance, too, since the Mulliner car will do away with some of the more familiar options. That'll include a roof, it's suggested, part of the automaker's goal to "exaggerate the sensations of driving." It's not the first to flirt with toplessness, mind; fellow Brit McLaren unveiled its own open-top limited edition, the $1.7m Elva earlier this month, even going so far as to make the windshield optional.
No more than twelve of the Mulliner cars will be built in total, it's believed, and Bentley is already in talks with its loyalest clients about the so-called Collectors' Series car. Assuming the project goes ahead, those lucky owners could end up paying upwards of £1.5 million ($1.93m) apiece, and taking delivery from 2021.