ASUS roadmap outed: Transformer Prime 3G incoming; Win8 tab this year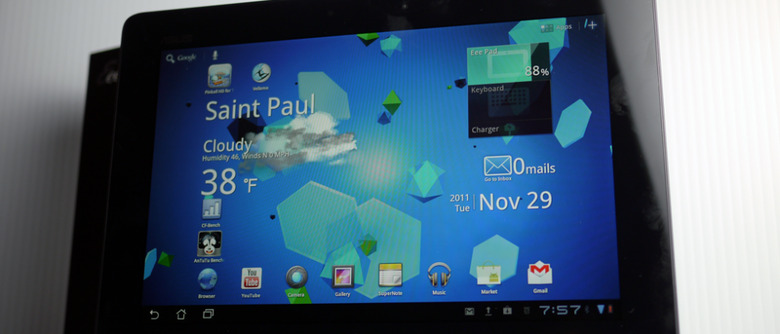 ASUS has confirmed that there will a 3G-equipped version of the Eee Pad Transformer Prime in March, with the company also saying it plans to launch an ARM-based Windows 8 slate by the end of the year. The much-anticipated tablets were confirmed in a pre-CES briefing attended by NetbookNews, though there's still room for some surprises next week: ASUS says it has two new models for the show, along with a further two tablets pencilled in for the latter half of 2012.
ASUS had disappointed many by announcing back in November that it had no plans – at launch, at least – for a 3G variant of the Tegra 3-based Transformer Prime. The company's German division then reiterated that last month, claiming that no UMTS/HSPA model was incoming.
All that seems to have changed in the intervening weeks, however, with the Transformer Prime 3G now expected to debut at the end of Q1 this year. There's no word on what type of wireless it will support – whether GSM/UMTS or CDMA/EVDO – or indeed if there will be a 4G version with LTE or WiMAX, but a more powerful GPS module is also promised to address concerns around location services.
CES 2012 will bring a 7-inch tablet – potentially this leaked model – and a 10-inch "high resolution" model, according to ASUS' Samson Hu, while two further 10-inch models will drop in the second half of the year. Meanwhile, ASUS has a 150-strong team working on its Windows 8 model, though we're a little confused as to the mention of ARM chipsets given Microsoft is believed not to have the Windows 8 on ARM build of the OS ready until mid-2013.
We'll hopefully know more next week as the Las Vegas show kicks off in earnest.