ASUS: No 3G Transformer Prime plans at launch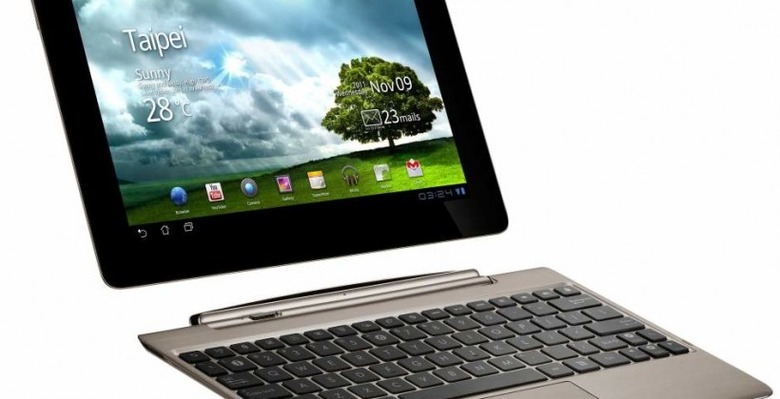 ASUS has no initial plans for a 3G version of the new Eee Pad Transformer Prime, the company has confirmed to SlashGear, with the Tegra 3 tablet being WiFi-only when it launches next month. The decision follows similar reticence around 3G on the original Transformer, though that at least was initially announced with both WiFi-only and 3G models in the pipeline; however the 3G version followed several months behind the commercial release.
With this second-gen tablet, meanwhile, ASUS is withholding its decision on integrated WWAN support until it sees which way the market falls. "We are only planning on the WiFi only version for now" ASUS told us, "but depending on how the market reacts we may decide to launch a 3G one as well."
Meanwhile ASUS also confirmed UK availability and pricing for the Transformer Prime. The UK will only see the 32GB version, and come bundled with the keyboard, priced at £499 including VAT. However, whereas the US will get the Transformer Prime in December, UK customers will have to wait until January 2012 for the Ice Cream Sandwich tablet to go on sale.
More on the Eee Pad Transformer – including US pricing details – here.