ASUS MeMo Pad HD 7 vs Nexus 7: what you gain and what you lose

This week at Computex, ASUS has revealed the MeMo Pad HD 7, a direct competitor for the Google Nexus 7, both of them working with a 7-inch display and both of them made by the same company. Though it may seem strange at first for ASUS to create a tablet that's so extremely similar to the machine they've got in their deal with Google, the different bits and pieces offered with this new machine may make all the difference. And it all starts with color choices.
With the ASUS MeMo Pad HD 7, users will get the choice of several different color back panels – yellow, pink, gray, and white are included in this initial release. The Nexus 7 comes in black – or white, if you've got the limited edition Google I/O 2012 iteration. If you put color aside, this machine looks so similar to the Nexus 7 that it is, at first, difficult to tell the two apart.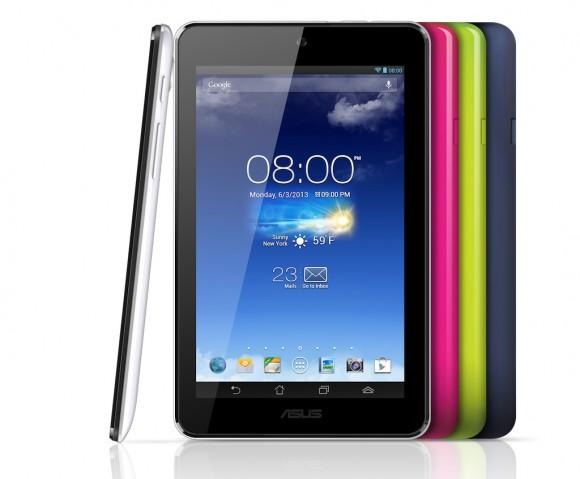 Both devices have the same display size and resolution, 7-inches and 1280 x 800 pixels strong, that being 221 PPI. Both machines work with Android, but the MeMo Pad HD 7 works with Android 4.0 Ice Cream Sandwich out of the box with ASUS' own custom user interface on top.
It's important to note here that the Nexus 7 benefits from being part of Google's Nexus program, meaning that it works with Google's most basic non-skinned version of Android and receives regular updates whenever Google brings new versions of Android to the market. The MeMo Pad HD 7, on the other hand, still works with Android 4.0 Ice Cream Sandwich and has no such promise of updates on any schedule.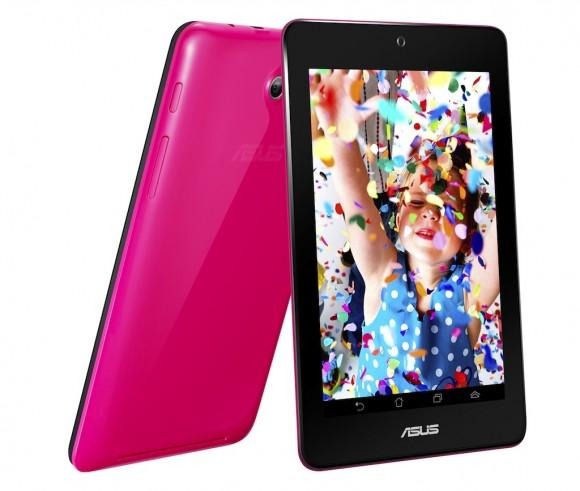 The new ASUS tablet works with an unnamed ARM Cortex-A7 quadcore processor while the Nexus 7 employs the NVIDIA Tegra 3 quadcore processor we know to have support from its manufacturer. While for most common users the brand of the processor has little effect on their end experience, here we know the Tegra 4 to be reliable in its ability to conserve battery life (with 4-PLUS-1 technology, that is), and it has a whole dedicated gaming environment to boast in the NVIDIA TegraZone, as well.
One thing the ASUS MeMo Pad HD 7 has that the Nexus 7 doesn't is a back-facing camera. While the Nexus 7 famously had its camera axed because ASUS said it wasn't necessary, the MeMo Pad HD 7 works with a 5 megapixel camera on its back and a 1.2 megapixel camera on its front. The Nexus 7 works with just the front-facing camera on its front for selfies and video chat.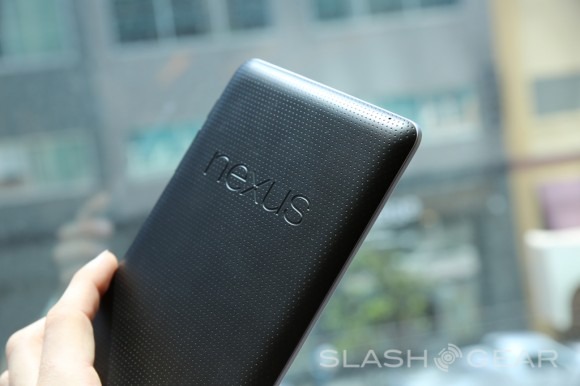 The original release of the Nexus 7 was bafflingly cheap when it was launched, but here in 2013 it appears that the price point is ready to drop once again. While you'll pay $199 USD for the smallest version of the Nexus 7 (small in 16GB of internal storage, that is), the MeMo Pad HD 7 starts at $129 for an 8GB model. There's also a $149 model incoming with 16GB internal storage, though there's still a question of availability.
ASUS hasn't been clear quite yet on where the MeMo Pad HD 7 will be available, while the ASUS-made Google Nexus 7 is available, and has been available for some time, in both the USA and in international markets. Because of this, the question of which machine is better for your living room is academic: you've only got one choice (for now).