How is the Nexus 7 so cheap?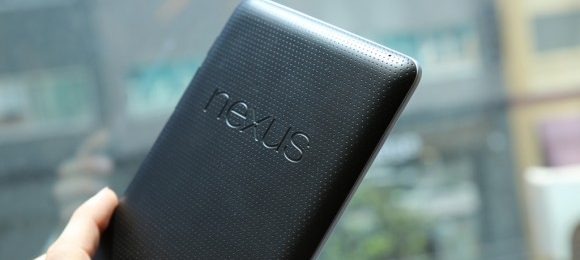 Google's Nexus 7 didn't come as a great surprise when it launched at IO 2012 yesterday, but the $199 price tag still raised some eyebrows in astonishment. At under half the price of a new iPad, it's competitive – though very different – to Apple's slate, but it also undercuts a fair number of other Android tablets too. You can't even accuse Google of milking international buyers to make up the difference, as prices outside of the US are, surprisingly, very reasonable too. The Nexus 7 will sell from £159 in the UK, for instance, versus expectations of around £250. So, how has Google (and hardware partner ASUS) managed to make the Nexus 7 so cheap?
It doesn't hurt to have relatively mundane hardware. Tegra 3 is no longer a brand new chipset, with the early-adopter tax likely rubbed off, and in fact Google is using the even cheaper KAI version announced earlier this year. That means the 1GB of memory can be the cheaper DDR3L sort commonly used in PCs; meanwhile the 8GB or 16GB of internal storage is unlikely to add greatly to the bill-of-materials. The display is, at 1280 x 800 resolution, better than the 1024 x 600 panel we've seen on other cheap slates like RIM's heavily-discounted BlackBerry PlayBook, but then nor is it an expensive Super AMOLED as on, say, some of Samsung's Galaxy Tab models.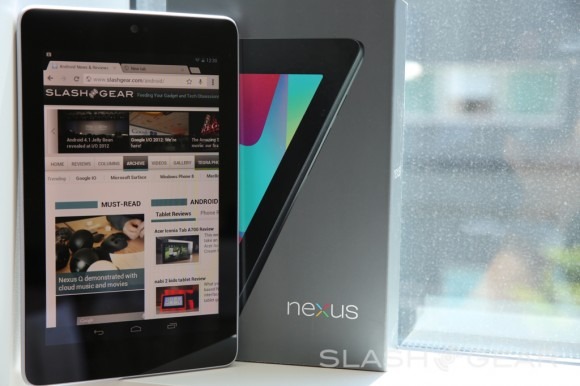 The rest of the tech is tablet-by-numbers, with only NFC a mild stand-out (and an inexpensive one at that). The camera – front only, as the Nexus 7 does without the rear shooter – is a mere 1.2-megapixels, fine for Google+ Hangouts but not something you'd want to capture precious memories with. Finally, the case is simple molded plastic and rubber, not metal as on the iPad.
[aquote]Google's intentions with Nexus 7 are very different from every other Android OEM[/aquote]
Meanwhile, unlike every other Android OEM, Google's intentions with the Nexus 7 are very different from the usual "make some money" approach. The race to the bottom of the Android tablet market has been tempered, a little, by each manufacturer's hope to secure at least some margins on each unit they sell. After all, they make their money on hardware.
Google, though, is seeing Nexus 7 as a means to an end, not the end-product itself. As Android chief Andy Rubin said at Google IO yesterday, the missing piece in tablets running the platform to-date has been the software ecosystem: there were simply not enough compelling apps to make slates look competitive against the iPad.
Nexus 7 Android 4.1 Jelly Bean hands-on:
The Nexus 7, then, is a device to spur interest, adoption and hard work from Android developers. In that way it's a slightly different proposition from the Nexus phones we've seen so far: they were intended as guiding points to the mobile handset industry, resetting specification goalposts that had begun to atrophy amid OEM apathy. The tablet, then, can be cheap because it doesn't need to be anything more, and Google can opt for relatively mainstream hardware.
That in doing so it also mounts a challenge to Android upstart Amazon – which has been using a similar gateway-hardware strategy with the Kindle Fire, selling a cheap tablet and relying on ebook and media sales to deliver a longer-term revenue stream – is a pleasant bonus, especially since the retailer worked so hard to strip out Google's own store options in the Fire and replace them with its own.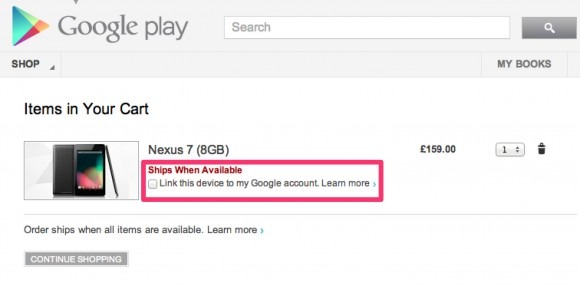 Google is doing everything it can to get users to start spending money in the Play Store. Free app downloads are well and good, but Apple continues to crow about the amount iOS users spend on paid apps and in-app purchases, and Google would like a share of that market too. Receiving $25 of free Play credit promised for all Nexus 7 buyers is, unsurprisingly, contingent on having "a valid form of payment" in your Google Wallet account. Google is also taking a page out of Amazon's book with the Kindle, shipping the Nexus 7 automatically paired to users' accounts – presumably with the same payment information as used to buy the tablet itself – so that it can be used to buy apps out of the box.
It remains to be seen whether Nexus 7 owners can be trained to spend money on software by a little free credit, but if interest in the tablet by the developers at Google IO is anything to go by, a $199 price point might be enough to persuade them to branch out into tablet app development. There's more on the Nexus 7 in our review.