As Nokia 8 nears, HMD's veteran CEO suddenly departs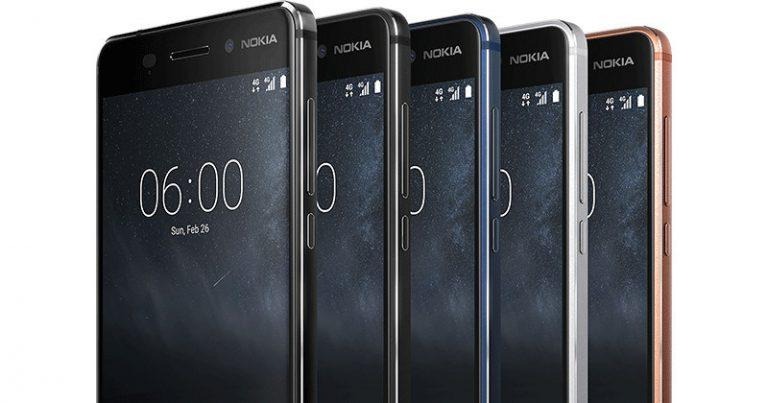 The company bringing Nokia phones back from the dead has parted ways with its CEO, on the eve of what's expected to be the company's most exciting smartphone. HMD Global Oy holds the licensing rights to the iconic Nokia name, and has been using it to sell not only a range of Android-powered devices but a range of super-affordable feature phones. Until now, the company has been led by former Nokia veteran Arto Nummela.
Nummela spent seventeen years at Nokia, taking the chief executive role at HMD in a building actually opposite the Nokia headquarters in Espoo, Finland. The company designs phones that are manufactured for it by Foxconn, and while Nokia itself does not have a specific hand in the products that bear its brand, it does receive royalties and has a board member representative. Now, though, Nummela is stepping down.
"Arto Nummela has played a key role in the creation of the HMD Global operation, building the team and launching our first products," HMD said today. "On behalf of the whole Board, I thank Arto for his contribution and wish him well in his future endeavors." The decision for his departure was not given, with the company only saying that it was a "mutual agreement" between him and the directors, and that it will take effect immediately.
Replacing Nummela will be Florian Seiche, at least temporarily. He'll be acting CEO in addition to his current role as President at HMD Global. Seiche was previously president of HTC's EMEA operations, before joining Nokia as VP of European sales and marketing. After the company's acquisition by Microsoft, he spent more than two and a half years with the Seattle firm, before leaving to join HMD Global.
With the reasons for the shakeup unclear, all eyes are on HMD's upcoming line-up. Most exciting of the handsets is the well-rumored Nokia 8, which is expected to take on Android flagships like Google's Nexus range with Zeiss-powered cameras and Qualcomm's Snapdragon 835 chipset. It'll also be aggressively priced, or so the leaks suggest, following earlier HMD-made Nokia phones' strategy of undercutting rivals and selling – SIM-free and unlocked -
directly to consumers.
It's a challenging segment to play in, certainly, and Nokia isn't there alone. OnePlus has been chasing unlocked sales without carrier support for some time now, most recently with the OnePlus 5, while more established players like Sony have attempted – and in many ways failed – to leverage their brand and bypass the operator-dominated landscape in the US.