In the Nexus 8 is the potential for the most on-point vanilla Android smartphone release in years. What we've seen so far suggests that HMD Global is not only keeping with Nokia's design spirit, they're taking the open shot when it comes to pure Android. If Google isn't going to make a Nexus smartphone, Nokia's plenty ready to step up to the plate.
Google's Pixel, Nexus, Nokia
At this moment, Nokia's name is being licensed by HMD Global to make Nokia-branded smartphones. While this isn't the same smartphone company we've seen in the past, it would seem to be all the good points of the Nokia mobile phone empire and none of the bad. HMD Global is led by veteran Nokia leaders – their CEO, Arto Nummela worked at Nokia for 17 years.
This June, Nummela had an interview with The Economic Times. "We are the tier-1 partner with Google," said Nummela. "So, we are driving the pixel-like user experience which is pure, clean, uncluttered, because young consumers, especially, hate clutter in the device."
The differences between a new Nokia 3 or Nokia 5 and a pure vanilla Android device are few. A new Nokia device has a Nokia tune ringtone, a different camera UI, and few (if any) changes to icons on apps. With the Nokia 6 we saw a few more blue-colored icons, but by the time we saw previews for the Nokia 5, they seemed to have gone in favor of a nearly-pure set of icons.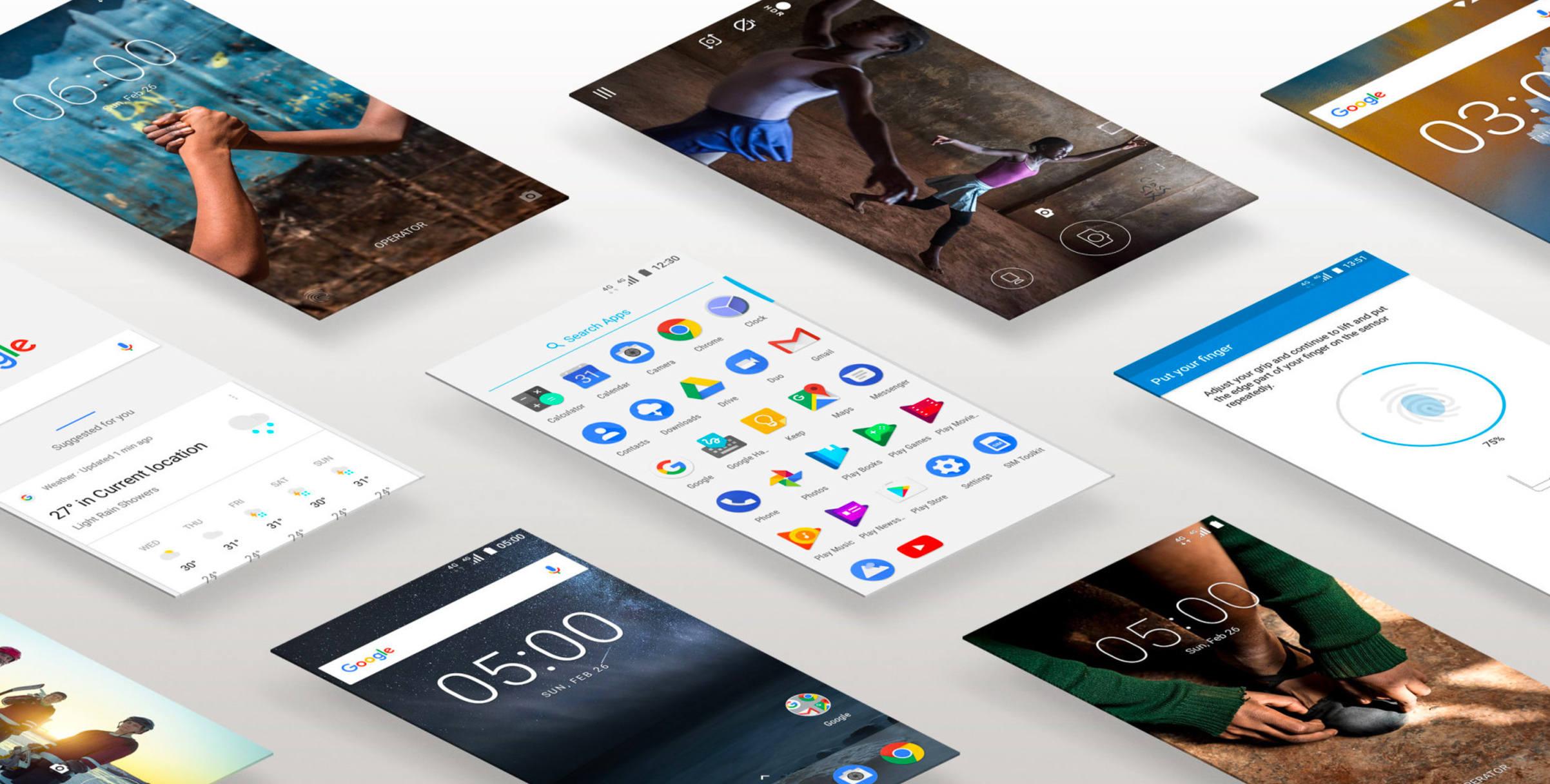 Above you'll see an array of screens from Nokia's own preview of the Nokia 5. Aside from the camera UI and ONE app icon being a bit different, this is all basic Google-made Android UI.
Nokia 8
A new image of the Nokia 8 was shared earlier today by Venture Beat. If this is indeed the look of the next Nokia release, it makes the camera UI above make a bit of sense. If Nokia wants to push its unique camera experience hand-in-hand with ZEISS, a unique camera UI is essential.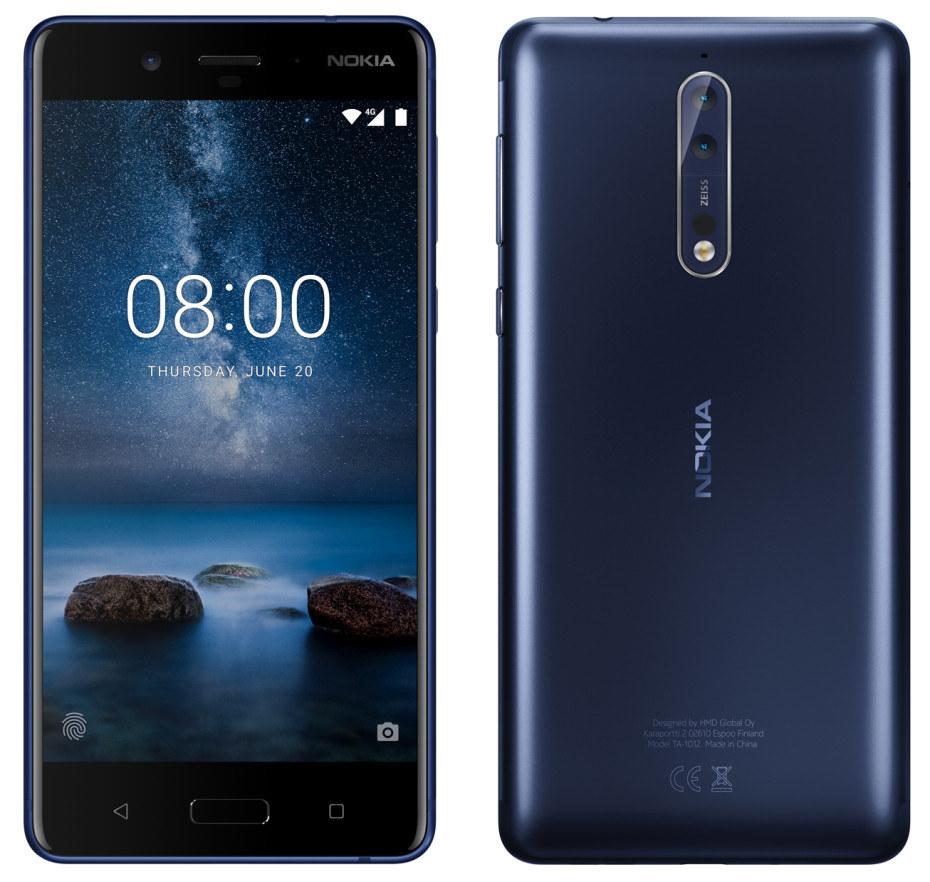 We knew Nokia and ZEISS were best buddies again, as of June 6th. Until this moment though, the next generation of Nokia phones – with ZEISS branding onboard – hadn't quite made themselves entirely known. Now it's back to the best bits – the exciting bits – of Nokia's smartphone market monster.
SEE THIS: Nokia aims to shock Google and Apple
Nokia 8 Specifications (unofficial)
• Display: 5.3-inch QHD (2160 x 1440 pixels)
• Processor: Qualcomm Snapdragon 835
• RAM: 4 or 6GB
• Camera Backside: ZEISS optics, 2x 13-MP cameras
• Camera Frontside: 8-megapixel camera
• Android: Version 7.1.1 Nougat
• Colors: Blue, Gold/Copper, Gold/Blue, Steel
• Pricing: Just under $700 USD
Above you'll see a set of specs for the Nokia 8 which come from tips, rumors, and recent precedent. Note that these are NOT official specs, they're based on information that's not directly from Nokia or HMD Global.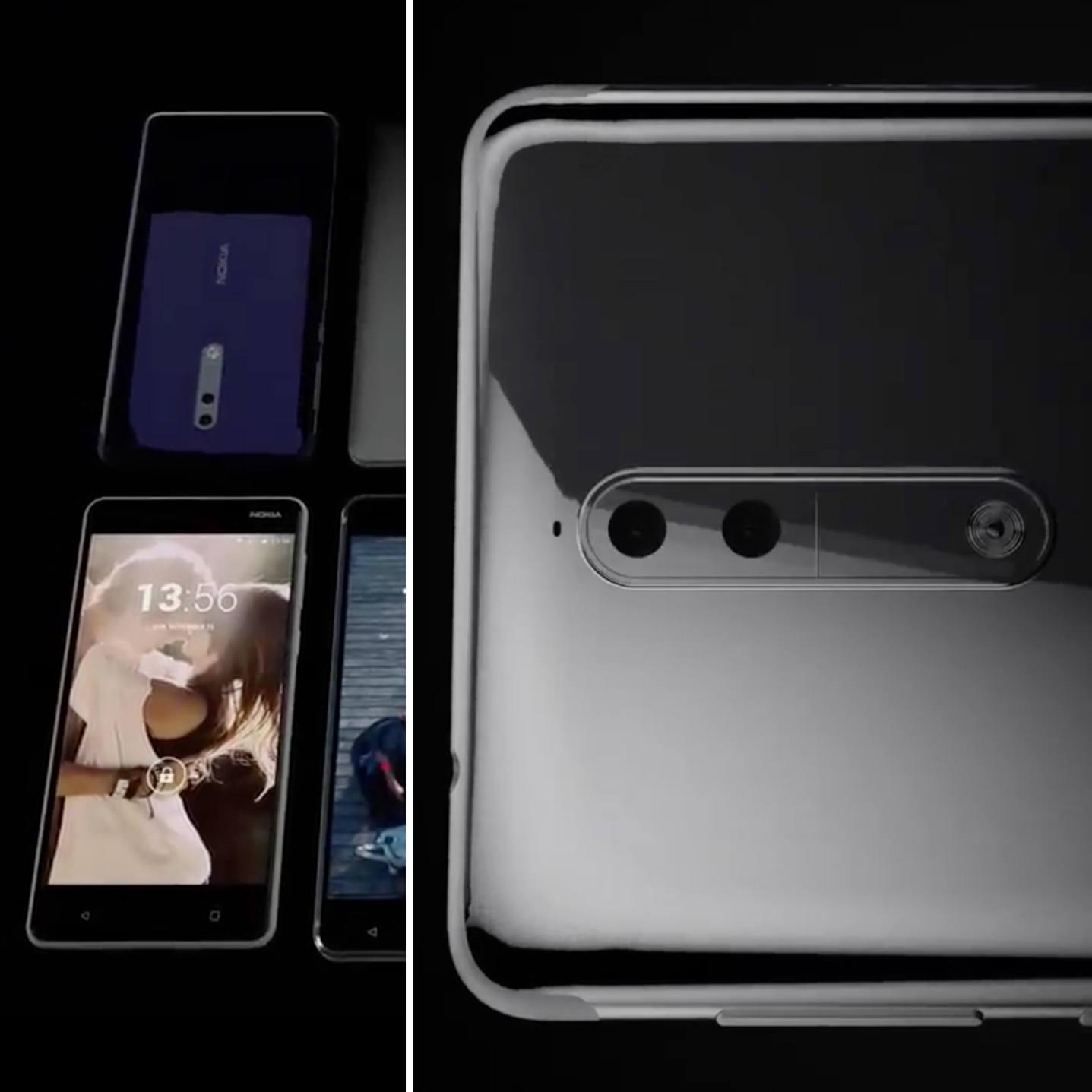 The images shown above come from a preview video released earlier this year. This video may or may not be – but probably was – made by Nokia and/or HMD Global. In it, we see the earliest version of the Nokia 8 – or what eventually became this very exciting Android-based phone.
Nexus for real?
Until Google makes their own Nexus line of devices once again, nothing will really TRULY be Nexus. The brand name Nexus is Google's, and Nexus smartphones (and tablets, and etc) are by definition used by Google for Android development. If any other company wants to make an Android device that's pure Android and/or updated by Google as soon as Google releases a new version of Android, they can do as they please.
As it stands, Nokia might be the next big company to make that sort of thing happen. We're expecting that the Nokia 8 will be revealed at an event on the 31st of July, 2017. Stick around our Nokia tag portal to keep up with the next generation!