Are $1,500 Google Glasses a bargain?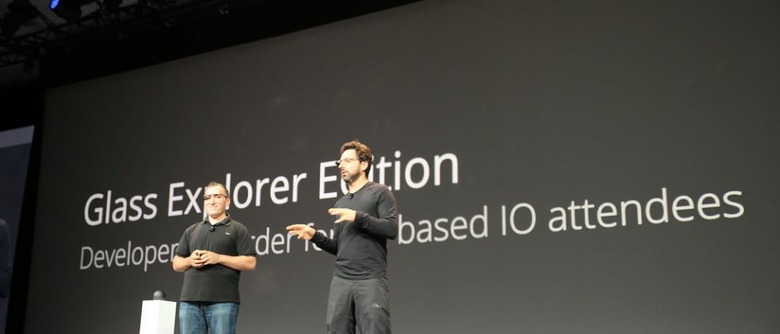 Being an early-adopter is seldom cheap, but is Google having a laugh with its $1,500 Project Glass Explorer Edition? Put up for surprise pre-order at Google IO today – though not expected to ship until early next year – the search giant demands a hefty sum for those wanting to augment their reality early. Cutting edge costs, sure, but there's the potential for significantly more affordable options that could be here just as soon as Google Glass is.
Google isn't the only company working on wearables, after all. Back in March, eyeline display specialist Lumus confirmed to us that products using its technology were in the pipeline for 2013, with prices ranging from $200 for more basic models – perhaps just offering media playback – through to $500 for more advanced versions with what we'd think of as true augmented reality.
It's not the only company working on AR projects, either. We caught up with Vuzix this month to take about its own smart glasses intentions, including the display technology it has been working on with Nokia Research. The company wouldn't talk specific pricing, but did say that it was aiming more for the mass market and that Project Glass "is not the grail we are seeking."
Of course, there's a big difference between a developer kit and a commercial product, and there's no telling exactly what Glass will do quite yet. Google has been playing its cards close to its chest on that front, only really showing camera use-cases, though we're also expecting some other functionality like navigation. Still, even if Lumus' estimates were to double by the time products reach shelves, that's still a fair chunk less than Google is asking.
So, don't feel too down-heartened if you're not at Google IO to preorder a Glass Explorer Edition, or can't muster the $1,500 Sergey Brin demands. Augmented reality and wearable tech is fast approaching its tipping point, and with that will inevitably come more affordable options.