Apple's Tim Cook hints at new product launches come fall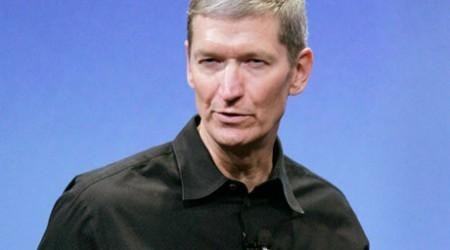 Apple has just released its Q2 earnings results, and it has many analysts and stockholders pleased, however Apple's CEO Tim Cook made a statement that should have many consumers pleased as well. Tim Cook stated, "We've got a lot more surprises in store", and that there will be many new product launches beginning in the fall of this year. While its certain that a new iPhone and new iPad will be on its way, there's also speculation that an Apple TV and an iWatch will be coming as well.
Cook stated that he acknowledges that Apple's revenue has slowed down, and that the company failed to meet everyone's expectations, but he assures everyone that they're going to turn things around. He says that Apple's objective will always be about creating innovative new products. He promises that there will be several new product launches, both hardware and software, coming this year, and in 2014. He says,
"We continue to be very confident in our product places... We've got a lot more surprises in store. This is the same culture that brought the iPhone and the iPad and we've got a lot more products in the works."
Cook also says that the company has a "very substantial roadmap" of products that will be released, and that there will be releases all throughout 2014. One of the potential products will be in a different category compared to the iPhone and iPad, but Cook didn't release a specific time frame for its launch. He's most likely talking about the Apple iWatch, which 19% of consumers are already interested in, and which many other companies are already preparing to fight.
Apple did exceptionally well in Q2 2013, and exceeded Wall Street's expectations. It sold over 37.4 million iPhones, and over 19.5 million iPads within a 3 month period alone. With the announcement of new product launches coming soon, investors will be reassured that Apple isn't straying off the road of success its been on for quite some time. Even with tough competition from companies like Samsung and Google, Cook  assures his investors that Apple's products are still "the best so far."
[via Forbes]