Survey suggests 19% of consumers would buy Apple's iWatch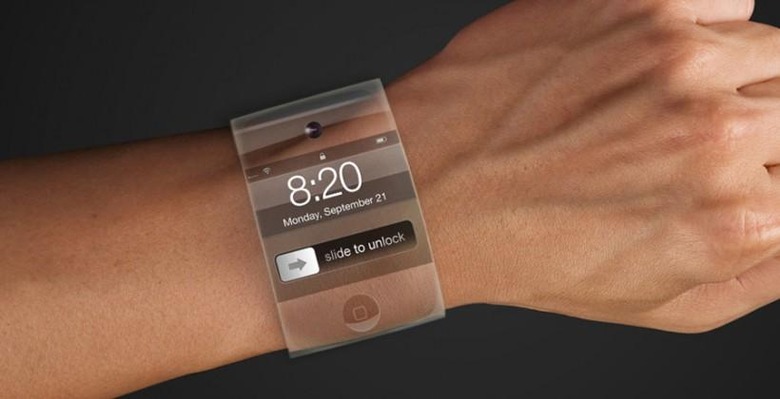 A recent survey done by ChangeWave Research shows that 19% of consumers would most likely purchase Apple's iWatch when it launches. 5% of consumers are "very likely" to buy the iWatch when it launches, while 14% are "somewhat likely" to purchase it. The survey was conducted from March 4th through March 19th, with over 1,713 North American consumers participating in it.
While that 19% seems a bit grim for Apple's iWatch, a survey done in January 2010 suggested that only 18% of consumers would purchase Apple's iPad, which ended up selling 300,000 units on its first day, 1 million units within a month, and 3 million units within 80 days. It is currently the most popular tablet in the market, with over 5 variations available and with over 100 million units sold so far.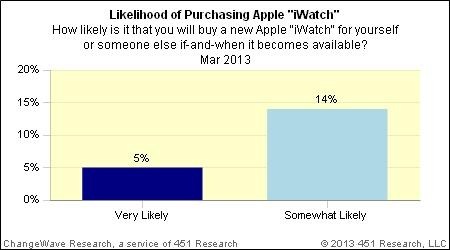 An analyst from Citigroup believes that the iWatch can generate $6 billion in revenue for Apple. He says that the watch market is worth $60 billion at the moment, and Apple should be able to grab at least 10% of the market with its smartwatch. It is speculated that Apple is planning on launching the iWatch by the end of this year, and it is likely the game-changing gadget Tim Cook was hinting at that will revitalize Apple's stock value.
Many competitors are already considering launching an iWatch competitor. Samsung has confirmed that it is working on a smartwatch of its own, and LG is rumored to be doing the same. Even Microsoft plans on joining the game, however, it should consider holding off considering its Windows Phone 8 platform, and Surface tablets have yet to gain enough popularity in the market to call for a smartwatch. We're about to witness a smartwatch war coming up soon, but Apple and Samsung, like in the smartphone wars, may be the only real competitors.
[via Apple Insider]