Apple Watch hits Vogue cover with Liu Wen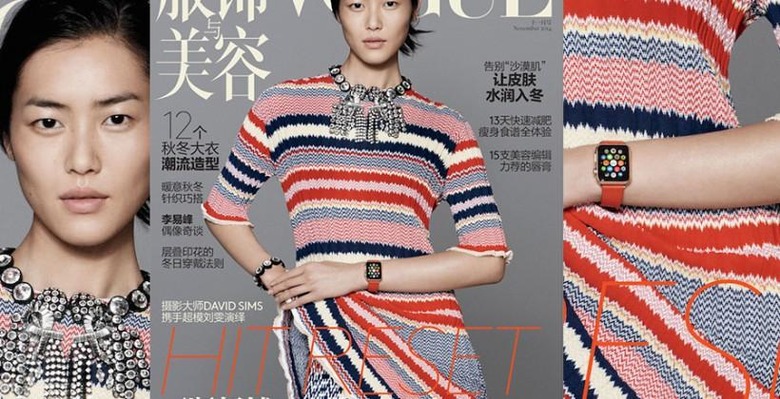 It's become clear that at least one of the publicity directions the Apple Watch will be going in is fashionable. The "editorial debut" of the Apple Watch in China will be with Vogue China, complete with a cover story and modeling by supermodel Liu Wen. We previously caught Liu Wen and the watch last month, finding her credentials powerful then as well – one of the top-paid models in the world, having worked with Chanel, Calvin Klein, and Victoria's Secret in the relatively recent past – and likely the future as well.
Over at Business of Fashion they've had a chat with the editor-in-chief of Vogue China to get word on how this collaboration came to be. They speak of the Paris Fashion Week appearance of the watch with Vogue USA's editor-in-chief Anna Wintour and Chanel's Karl Lagerfeld, both of whom received personal presentations from both Marc Newson and Jony Ive on the watch.
NOTE: For more up-close looks at the Apple Watch, have a peek at our Apple Watch hands-on from September 9th.
They suggest that Apple didn't stop there. They also hosted a "high-profile dinner for 250 fashion insiders" with Azzedine Alaïa in Alaïa's showroom. At this dinner were handed out "exclusive images" of the watch – photos, that is to say – shot by Davis Sims and styled by Karl Templer.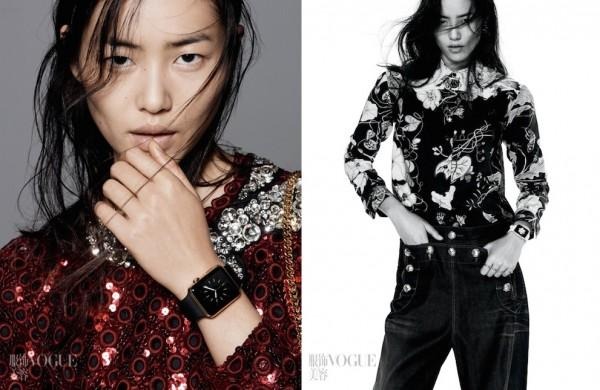 This same duo worked on the shots you see here in Vogue China. The images you see here will be joined by a couple more that you'll likely have to see in the physical copy of the magazine when it's released in full. Good luck getting your hands on it outside of China!
The Apple Watch will be going on sale inside 2015, depending on when the watches can be made in sizable enough numbers and when it makes most sense for Apple to release the device to the masses. Have a peek at our Apple Watch timeline below and stay tuned!