Apple TV 6.0 adds AirPlay from iCloud, iTunes Radio, more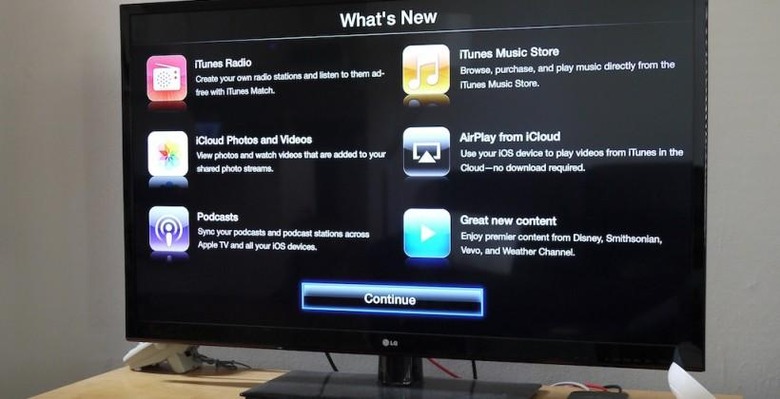 Apple TV has been updated, with v6.0 of the set-top box's software adding iTunes Radio, music purchase support, access to content stored in iCloud, and more. The new software brings the same iTunes Radio streaming support that Apple added to iPhones, iPads, and iTunes on the desktop earlier this week to the television, in addition to AirPlay from iCloud streaming for playing videos stored in Apple's cloud backup without needing to download them first.
There's also iCloud Photos and Video access, with support for viewing media that has been added to shared photo streams. It's also now possible to access podcasts on the Apple TV, with the playlists and favorite stations synchronizing between the STB and other iOS devices.
As for the iTunes Music Store support, that joins iTunes movie and TV purchases on the platform. As of Apple TV 6.0, it's possible to browse through music downloads, purchase them, and play them, all on the box itself.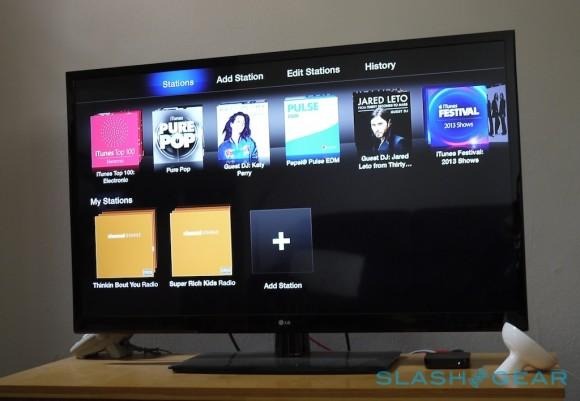 In addition to Apple's own features, the update also tweaks the offerings from other providers. Vevo, the Weather Channel, Disney, and the Smithsonian are all namechecked as adding new content, having joined Apple TV back in August.
Apple's box for the living room has long been criticized as an afterthought in the company's range, despite comments to the contrary from Tim Cook and others.
An update was initially rumored for September 18, alongside the iOS 7 release, but failed to materialize. It's unclear whether that was down to poor intel or Apple opting to hold off on pushing out the upgrade because of the server issues it experienced from the number of iPhone and iPad users trying to download and install the latest version of iOS.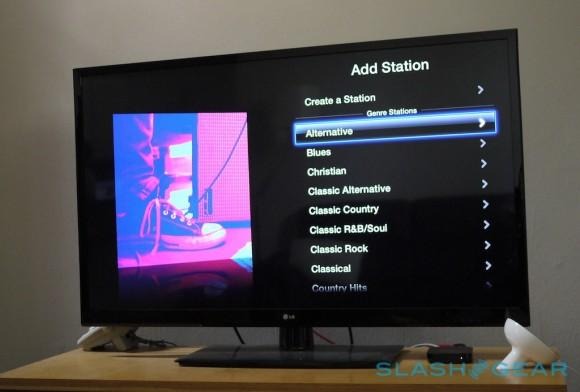 As for what's next for the Apple TV, there's both chatter of updated hardware later in the year – potentially the "one more thing" to the expected iPad mini 2 and iPad 5 announcement – as well as app support, though the latter is still missing from the current software.
VIA 9to5Mac