Apple TV grows with Vevo, Weather Channel, Smithsonian, Disney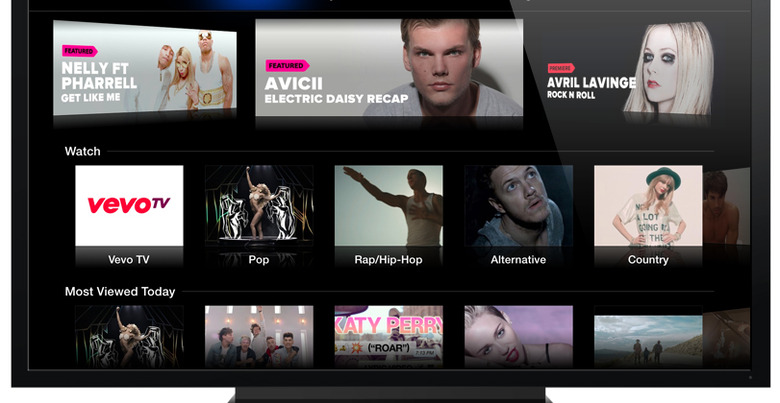 This week the folks at Apple have pushed a new set of channels to their television companion device Apple TV. These channels include Vevo – a channel that works with massive amounts of music videos, and the Weather Channel for starters. Also up for grabs this week are Disney and the Smithsonian Channel. Disney comes in the form of two new apps, one for the Disney Channel, the other for Disney XD.
Vevo specifically brings up the excitement level for this release as they're only just now moving into the set-top box TV-aimed business. Here you've got what the company is proud to present as a whole new user interface and access to a whopping 75,000+ music videos right out the gate. There are also auto-play functions and access to programs like Lyric Lines and The Comment Show.
"Created in partnership with our friends at Apple, VEVO on Apple TV brings VEVO's library of 75,000 HD music videos, exclusive original programming and live concert performances to Apple TV viewers. Featuring all the newest hits from Justin Timberlake, Katy Perry and Miley Cyrus to videos from years past, VEVO spans the entire spectrum of musical tastes.

EVO includes multiple modes of discovery – you can watch on-demand videos from any genre or simply select any video that piques your interest. If you have something particular in mind, perform a search and we will surface what you're looking for right at your fingertips." – Vevo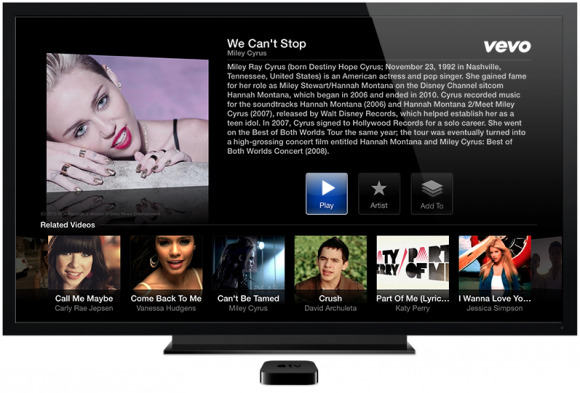 Meanwhile the Smithsonian channel joins Disney XD and the Disney Channel to offer both live and on-demand access – the Smithsonian offering sticking with the non-live offerings. The Weather Channel brings – as you may well have guessed – the weather in your area in general as well as a selection of featured on-demand shows and news stories.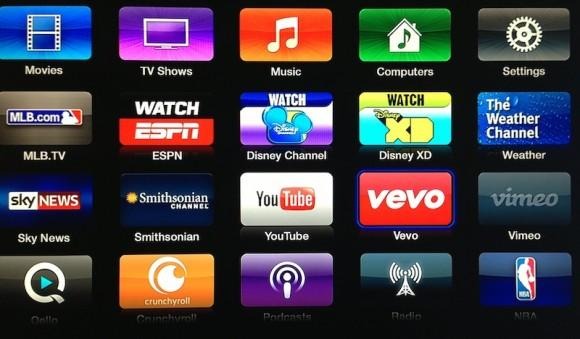 At the moment it would appear that only certain providers of service allow the Disney apps, these including Charter, Comcast, Cox, Midcontinent Communications, Optimum, Verizon FiOS, and AT&T U-verse.
Apple TV Image VIA: MacRumors