Apple takes developer Tech Talks mobile after WWDC sell-out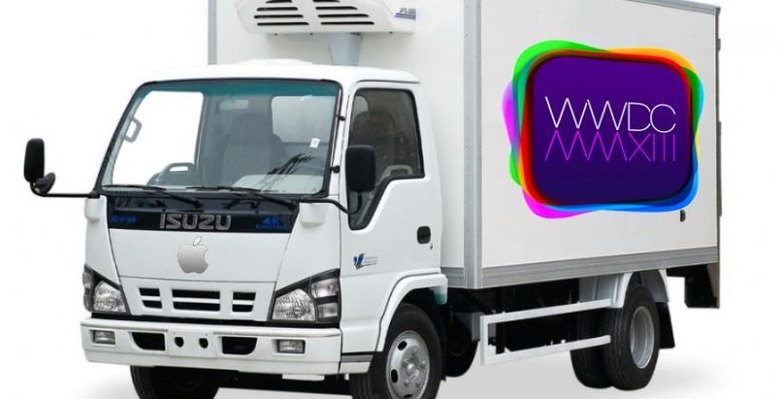 Apple's sell-out WWDC developer conference – tickets for which were snapped up in just two minutes – has prompted a "Tech Talks" roadshow, with the Cupertino firm taking its dev outreach mobile. The new events, set to be held in multiple – currently unspecified – cities, will presumably see a "mini-WWDC" staged for those developers unable to get tickets (either through scarcity or their $1,599 cost) to the annual conference.
Exactly what each Tech Talk will consist of is unclear at this stage, though if WWDC is to go by they could include opportunities to talk with Apple's own software engineers about app best-practice, tutorial sessions about iOS and OS X, and a networking experience with other codes. WWDC has also traditionally offered a chance to get to grips with early versions of Apple's mobile and desktop platforms, with the company promising to show off new OS x and iOS 7 code at this year's show in June.
"Enthusiasm for WWDC 2013 has been incredible, with tickets selling out in record time. For those who can't join us in San Francisco, you can still take advantage of great WWDC content, as we'll be posting videos of all our sessions during the conference. We'll also be hitting the road this fall with Tech Talks in a city near you. Hope to see you there" Apple
It's not the first time Apple has done this sort of outreach, however. Back in 2011, the company began a multiple-city tour to show developers the new features of iOS 5, with locations in the US as well as Europe and Asia. Places on that tour were prioritized for those who had an app already in the App Store.
The Tech Talks aren't the only concession Apple is making for developers unable to be at WWDC in person. The company has historically posted videos of the technical sessions after the event has concluded, but this year has committed to releasing the footage while the conference is still underway.
What most eyes will be on is the opening keynote, of course, where Tim Cook & Co. is expected to make software and hardware announcements. SlashGear will be there to bring back all the details as they're announced.
[via The Next Web]