Apple Music launches June 30, Sonos support much later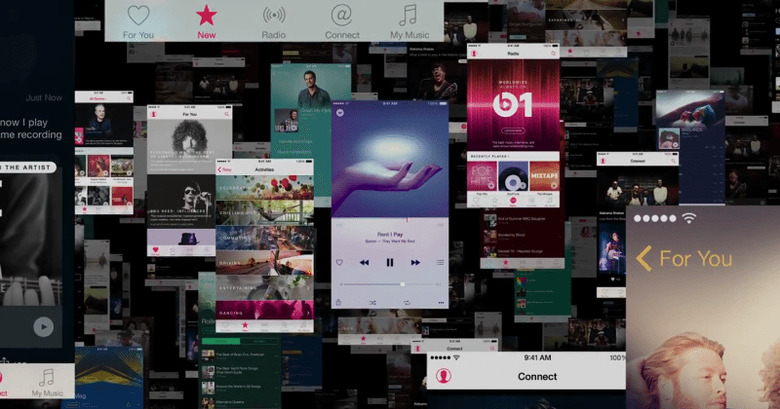 In less than 48 hours, the world, or at least the Apple world, will finally be treated to the company's biggest music push since the iPod and iTunes. Taking to his personal blog, Apple Music senior director and Beats Music CEO Ian Rogers announced that, yes, on Tuesday morning, 30th of June, Apple Music will formally launch as part of an iOS update. This will also mark the maiden broadcast of Beats 1, Apple's ambitious 24/7 worldwide radio station. And yes, Taylor Swift will also be on board. For now.
In a world where streaming has somewhat supplanted both CD and digital music sales, Apple Music was a product long awaited and long overdue. Announced at WWDC early this month, it brought the expected features to rival the likes of Spotify, and then some. It advertised to be a home for artists, both indie and labeled, and fans to directly connect with each other, a mix of social networking and music streaming. Along with Apple Music will come Beats 1 as its first Internet-based radio station.
Want to know more about Apple Music? Check out our primer!
While highly anticipated, it wasn't without controversy, especially after Taylor Swift came into the picture. Calling out Apple for its then compensation policy for artists during users' free trial period, Swift's vocal blog post initiated a swift change. Suffice it to say, Swift's 1989 album will be available on the music streaming service.
One slight hitch in Apple's rollout now seems to be integration with third party streaming devices, particularly the popular Sonos speakers. Apple Music will not support Sonos, at least not at first and definitely not at launch on Tuesday. It isn't that surprising considering that Beats, now owned by Apple, was poised to launch a Sonos rival. With those plans seemingly canned, it now makes more sense for Apple Music to support Sonos as well. The good news? It will happen, but no timeline has been given yet. Closest speculation is at the end of the year.
The iOS 8.4 upgrade will herald the arrival of Apple Music, which is scheduled to start at 8:00 a.m. PT. An hour later, the first broadcast of Beats 1 will commence.
SOURCE: Ian Rogers
VIA: 9to5Mac