Taylor Swift's 1989 will stream on Apple Music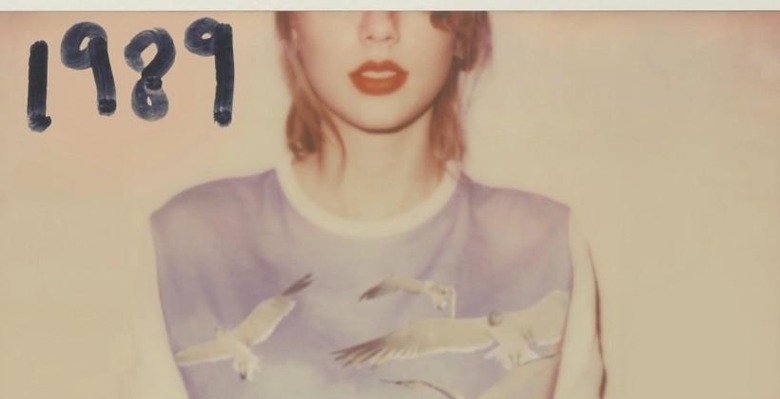 Taylor Swift's album 1989 will be available for streaming through Apple Music, the singer has confirmed, after Apple conceded on royalty payments. The artist got into a high-profile spat with the Cupertino firm over the weekend, taking issue with Apple's plans not to pay musicians any royalties for music played during the initial three month trial users had to get to grips with the service. The news means that, for the moment, Apple Music will be the only streaming service to have Swift's music.
That, Swift says, isn't because of any sort of exclusivity agreement with Apple, but simply because she approves of the company's approach to on-demand play.
Swift penned an outspoken open-letter on her well-trafficked blog late on Sunday, criticizing Apple for not respecting artists enough to pay them appropriately. Arguing that the public stance she was taking was not for her, but for struggling up-and-coming musicians, Swift confirmed that she would not be making her music available because of Apple's decision.
The response was near-immediate, with Apple's Eddy Cue announcing an about-turn only hours later. Though the royalties paid would be slightly different in their calculation than during subscription play, musicians on Apple Music would indeed see some cash during the trial period.
That seems to have placated Swift, and 1989 is now coming to Apple Music which launches imminently. It also places extra pressure on rival streaming services like Spotify to similarly change their policies, since Swift is clearly not shutting the door on being available through other platforms.
After the events of this week, I've decided to put 1989 on Apple Music...and happily so.

— Taylor Swift (@taylorswift13) June 25, 2015
In case you're wondering if this is some exclusive deal like you've seen Apple do with other artists, it's not.

— Taylor Swift (@taylorswift13) June 25, 2015
This is simply the first time it's felt right in my gut to stream my album. Thank you, Apple, for your change of heart.

— Taylor Swift (@taylorswift13) June 25, 2015