Apple Music to Taylor Swift: we hear you, we'll pay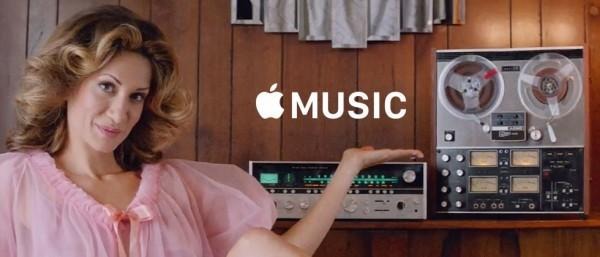 Taylor Swift has once again come to the rescue of the downtrodden and the abused in the music industry, publicly boycotting the soon to be launched Apple Music due to one particular point of contention: the free three month trial period. Whether you believe the artist's selfless motivation or not, her open letter seems to have had the intended effect. Taking to Twitter, Apple's Eddy Cue says that, yes, Apple Music will pay artists during those three months that users will be streaming their music without paying.
Swift's beef with Apple Music was how the service would, at least before today's events, be treating artists during that 3-month trial period. While the free time might be great for users, not so for artists. The reason being that since users aren't paying for the service, the artists don't get paid even if their music is streamed a million times over. That does sound rather unfair. Taylor Swift also calls out Apple for having enough in its coffers to pay artists even during those three months.
Of course, Swift is claiming to be voicing out opposition on behalf of indies, though some might take it to also be self-serving, since she herself would benefit from the new arrangement. Regardless, it would now benefit everyone. Eddy Cue promised that Apple Music will always make sure that artists get paid, which is as it should be, considering it is advertising itself as a home for artists of all kinds, indie or not.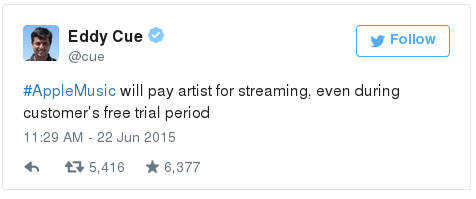 The topic of artist compensation in music streaming services has become Swift's version of a social awareness campaign. Late last year, she called out Spotify for not paying artists enough. While Spotify CEO Daniel Ek decided to bite back and refute Swift's claims, it seems that Apple Music saw it wiser to let there be harmony instead. Who knows? Maybe now Taylor Swift will put her music on Apple Music and continue to snub Spotify.
SOURCE: @Eddy Cue