Apple loses sales ban attempt against tweaked Galaxy Tab 10.1N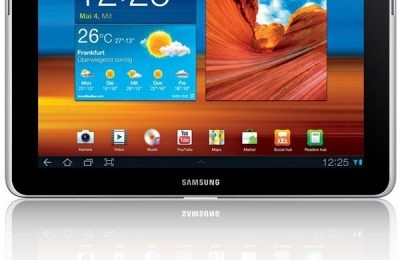 Apple's attempts to ban Samsung's redesigned Galaxy Tab 10.1N in Germany, along with the Galaxy Nexus, have failed, with the courts ruling that Apple's touchscreen patent was likely to be revoked in short order. "Samsung has shown that it is more likely than not that the patent will be revoked because of a technology that was already on the market before the intellectual property had been filed for protection," Judge Andreas Mueller told the Munich Regional Court today, Bloomberg reports.
The patent in question covers scrolling display behaviors, namely the way in which a software list shows that the user has reached the bottom. Apple argued that its implementation, as patented, differs from any previous list systems. Samsung, however, argued that the patent hadn't exceeded the nine month period during which it could be contested, and that no sales ban should be implemented until that had expired.
The court agreed, and Samsung free to sell the Galaxy Tab 10.1N in the German market. The variant has a tweaked bezel, thicker at the shorter sides than at the longer edges, with forward-facing speakers, and was created to work around Apple's design patents. Apple complained, but courts decided that the design of the 10.1N was sufficiently different.
However, earlier this week a German judge upheld Apple's original sales injunction against the Tab 10.1, and Samsung has seen two 3G standards-related cases against its rivals thrown out. Now the Korean company faces EU antitrust investigations over whether it misused the patented wireless technologies.