Apple complaint over Samsung Galaxy Tab 10.1N rejected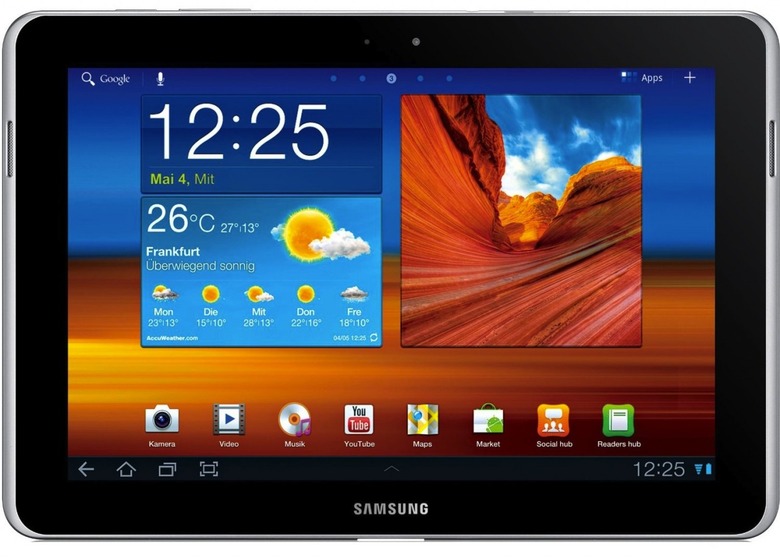 Apple has had its complaints about the redesigned Samsung Galaxy Tab 10.1N rejected in German courts today, with the judge deciding the tweaked slate differs enough from the iPad aesthetic. "According to the court's assessment, the defendant has moved away sufficiently from the legally protected design," Judge Johanna Brueckner-Hofmann told the court today, Reuters reports, with a full ruling expected on February 9 2012.
The reworked tablet had been prompted by Apple's original preliminary injunction on the Galaxy Tab 10.1, convincing the German courts that the Korean slate's design overlapped with those it had registered itself. Samsung returned with a slightly modified model, the Tab 10.1N, with thicker bezels on the sides and front-facing speaker grills.
That, Apple argued, was insufficient, dragging Samsung back into the courtroom to demand a second ban. The Cupertino company was also forced to detail its own suggestions as to what Samsung could do in order to avoid overstepping the iPad, leading to the somewhat bizarre guidelines of a non-rectangular chassis and a "cluttered" UI.