Samsung sells Galaxy Tab 10.1N in Germany as workaround to Apple's design ban

Samsung has begun selling a tweaked version of the Galaxy Tab 10.1 in Germany, where the tablet has been banned following Apple's legal victory to block the slate for design patent copy-catting issues. The new tablet is called the Galaxy Tab 10.1N and features a modified exterior that is designed around what Apple can seek to block.
A significant part of Apple's design patent in Europe is the use of edge-to-edge glass for the iPad screen. It appears that Samsung is working around this by adding a slightly thicker frame that wraps around the left and right sides of the Galaxy Tab 10.1N. Other than that tweak and a bump up to Bluetooth 3.0, the hardware should remain relatively unchanged from the previous version of the tablet.
It's not clear whether this revised hardware design will be able to bypass Apple's design patent claims, but Samsung is certainly testing the waters to find out. However, Apple also has software design claims against Samsung, such as in the US and Australia that may not be as easily bypassed with this design tweak. Below is an image of the original Galaxy Tab 10.1.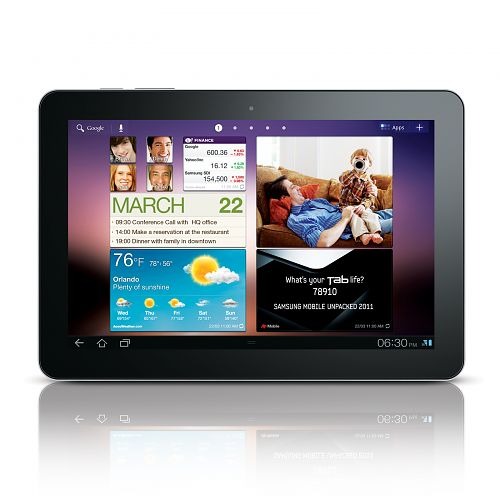 [via MocoNews]