Apple e-textbook project code-named "Bliss," inspired by Al Gore's "Our Choice"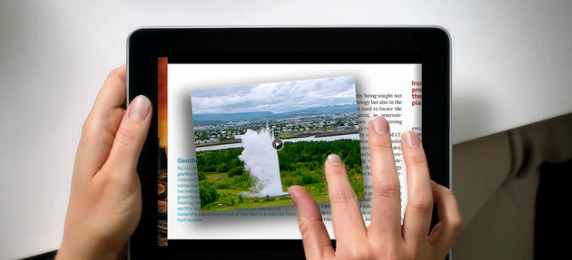 We've heard plenty of speculation surrounding Apple's upcoming event in New York City, where the company is expected to unveil an educational product. It's believed to be a digital textbook publishing tool or a "GarageBand for eBooks," a project that Steve Jobs himself worked on for several years before his death. And now, tips from AppleInsider reveal some more details about the project, including that it's internally code-named "Bliss."
The tip was received earlier this week, but had not been reported until AppleInsider found that its details matched up with many of the claims reported by the Wall Street Journal. It supports claims that the project will involve Apple VP of iWork development Roger Rosner overseeing the project. Rosner will take charge in developing the editor used in the digital textbook creation tool as well as the reading software that will allow the files to be viewed.
The project is internally code-named "Bliss" and is said to take inspiration from Al Gore's "Our Choice: A Plan to Solve the Climate Crisis" interactive e-book project published last year through startup Push Pop Press. The startup was founded by former Apple engineers Mike Matas and Kimon Tsinteris to shakeup the e-books market with an interactive e-book publishing platform, but the startup was later acquired by Facebook.
We'll be covering the January 19 Apple education-focused event live in NYC, so be sure to check out our Live Blog for the details.