Al Gore, Ex-Apple Engineers Make First Interactive E-Book Publishing Platform, Push Pop Press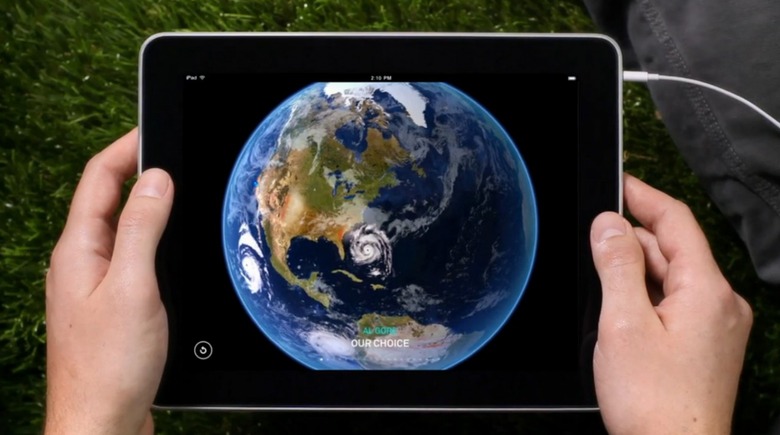 E-books have become increasingly popular with the adoption of eReaders such as the Amazon Kindle and the Barnes & Noble NOOK, with even library lending of e-books on the rise. Stepping up from eReaders we get full on tablets that add another level of full color touchscreen interactivity. But up until now, e-books have remained just static digital versions of the original. That's about to change.
Al Gore and two former Apple engineers have teamed up to take full advantage of the tablet interface to create the first interactive e-book publishing platform and the first full-length interactive e-book. The publishing platform called Push Pop Press, is designed to be an easy to use self-publishing platform for creating books that are actually interactive iPhone and iPad apps without the need for any programming knowledge.
They teamed up with Al Gore to publish "Our Choice: A Plan to Solve the Climate Crisis" as their first full-length interactive e-book for the iPad. The book contains not only text but also images, videos, interactive infographics, as well as Gore's own audio commentary. It really makes you think about the future of books as tablets become more affordable and more widely adopted. Heck, watch the video below to see for yourself.
[via Wired]