Apple "GarageBand for eBooks" textbook tool tipped for Thursday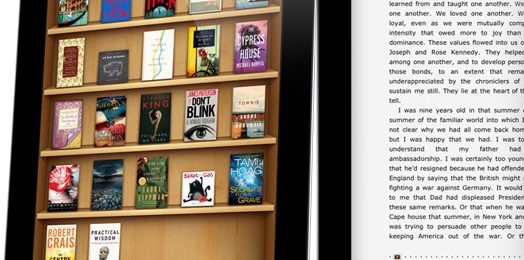 Apple is preparing an interactive digital textbook creation toolkit described as "GarageBand for eBooks", reports have suggested ahead of the company's education-focused event later this week, with the project supposedly occupying Steve Jobs for several years before his death in 2011. Rather than the currently complex portfolio of tools required to author a truly interactive digital book at present, Apple is set to unveil a straightforward multimedia creation platform, Ars Technica's sources tell them, along with an upgraded distribution system that would position the iPhone and iPad as a student's best friend.
Although digital textbooks can be as simple a matter as static ePub versions of print books, Apple's plans are apparently far more ambitious. Just as GarageBand makes constructing multi-part audio tracks easy, the new textbook tool will supposedly support video, 3D graphics, interaction with charts and timelines, audio, and other content. Given the rise in digital magazines on the iPad, it's likely that educational material will borrow many of the finger-friendly concepts found in Newsstand.
All that would be for naught if Apple hadn't inked deals with the major textbook publishers, though the extent of their involvement on the project is still unclear. McGraw-Hill has been working with Apple since June, the WSJ's sources tell them, while Cengage Learning is expected to attend the January 19 event. The publisher would not detail its exact role, however. Participation of Pearson and Houghton Mifflin, the other big names in scholastic texts, is unknown.
Jobs apparently described the textbook business as an "$8 billion a year industry ripe for digital destruction" in his conversations with biographer Walter Issacson, though new sources claim rather than just eyeing the market the canny CEO had in fact been working on Apple's offering for several years. The original plan, they claim, had been to unveil the textbook toolkit in October 2011, alongside the iPhone 4S, though that was shelved at the last minute.
[via Electronista]