iWork chief at helm of Apple digital textbook project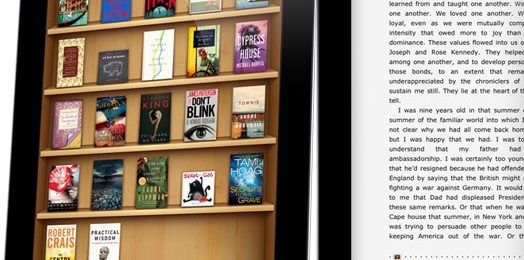 Apple's digital textbook tools, which the company is expected to unveil at an event in New York City on Thursday this week, were the handiwork of the exec credited with bringing the iWork suite to Mac, according to new rumors. VP Roger Rosner's involvement, so the WSJ's sources claim, can be taken as an indication of exactly how strongly Apple has focussed on digital education resources; Steve Jobs is also believed to have worked closely on the textbook project for several years before his death in 2011.
Although Apple's iBooks system is already challenging regular book retailers and pushing publishers to consider new sales models, the textbook drive isn't expected to present such an obvious challenge to the existing education publishing business. Instead, a tool described in one leak as "GarageBand for eBooks" is believed to be on the cards.
Rather than bypassing textbook publishers, the new tool would make creating interactive digital textbooks more straightforward. Content including video, dynamic charts, audio and internet material is expected to be supported, with the end result likely to drop almost automatically into the iBookstore.
Rosner last made a significant public appearance at Apple's WWDC 2011, where he helped launch iCloud. It's unclear how cloud services might tie into Apple's education push, though it's likely that an online repository of cloud-based textbooks that can be retrieved by any one of a user's individual iOS devices will be supported.
SlashGear will be liveblogging the whole Apple event on Thursday, January 19, so join us at 10AM EST at live.slashgear.com for all the details.