Apple breaks its revenue streak with Q2 2016 YoY decline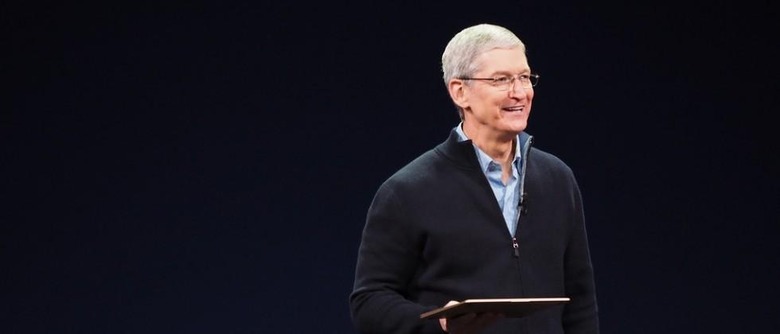 It's tough times in tech, and there's no better example of that than Apple recording its first year-over-year decline in quarterly revenue since 2003. The Cupertino behemoth revealed Q2 2016 financial figures today and they don't make for the usual glowing reading, with CEO Tim Cook blaming "strong macroeconomic headwinds" for the market-disappointing numbers.
Analyst expectations had been revenues of $52bn for the three month period, but Apple actually recorded $50.6bn. Falling iPhone, iPad, and Mac sales compared to the same period a year ago are in no small part to blame, though Apple had predicted lower smartphone demand.
Quarterly net income hit $10.5bn, or $1.90 per diluted share, where the market had expected $2 even.
Back in Q2 2015, the numbers had been a fair degree healthier. Overall revenue was $58bn, or $2.33 per diluted share, while gross margin was 40.8-percent. That, too, dipped in 2016, however, to 39.4-percent.
Still, Apple is upbeat about things nonetheless. The company is extending its share repurchase program to $250bn overall, with Apple's board agreeing to increase the share repurchase authorization to $175bn, versus the $140bn announced last year.
"We are very happy with the continued strong growth in revenue from Services," Tim Cook said of today's numbers, "thanks to the incredible strength of the Apple ecosystem and our growing base of over one billion active devices."
However there's still the possibility of another tough quarter to come. Apple is predicting revenue between $41bn and $43bn for Q3 2016, with an even lower gross margin between 37.5-percent and 38-percent.
NOW READ: iPad Pro 9.7 Review
Even if the numbers don't quite live up to Wall Street's expectations, mind, they're still healthy in the grand scheme of the tech segment overall. Apple hasn't had a significant launch in the past few months – most recently it announced the iPhone SE, a more affordable smartphone targeting the midrange, and the iPad Pro 9.7, a smaller version of its flagship power-tablet.
Neither have the cachet – or the potential to spawn an upgrade frenzy – of a new, top-tier iPhone. For that, we'll have to wait until later in the year when the iPhone 7 makes its debut.