iPhone SE Review - Classic Remix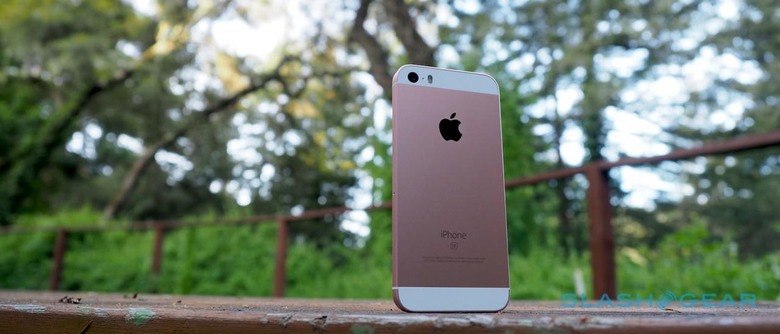 Did you love the iPhone 5s and rue the day Apple switched from crisp edges to comely curves on the iPhone 6? You'll probably approve of the iPhone SE, then, which goes excavating in the graveyard of Apple's design labs and comes up with a barely-changed riff on the classic.
There's plenty of discussion around whether that's laziness or clever homage; frankly, I think Apple took a more pragmatic view, and decided that if it could avoid the expense of re-tooling for a whole new chassis, then that sounded like something which would keep the margins healthy and the accountants happy.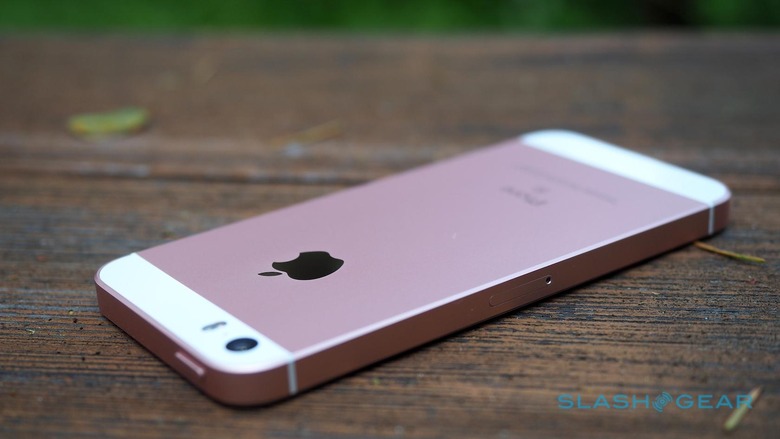 On paper, the differences are slight. The Apple logo on the back is now a sliver of stainless steel, inset into the phone just as it is on the iPhone 6S. Where the chamfered edges on the iPhone 5s were mirror-finish, they're body-colored on the iPhone SE.
The latter is a minor change, admittedly, but it does make the handset look different, particularly if you opt for one of the lighter colors like the new rose gold finish of my review unit. Still, don't expect any but the most eagle-eyed and obsessive passersby to spot you're using a brand new iPhone, rather than having dug out your old one because you smashed the screen on your iPhone 6S.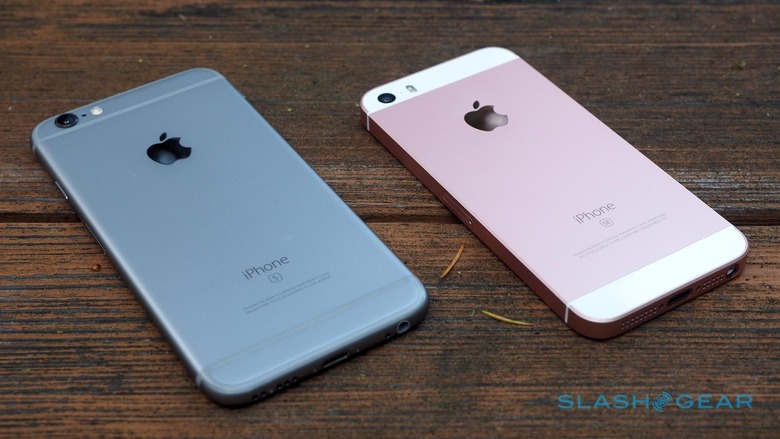 Joke's on them, though, since the iPhone SE is a Trojan horse. Squeezed inside the retro casing are most of the guts of the current iPhone, and it's that which makes it so special.
Traditionally, smartphone screens have grown larger as the specifications have improved. If you want the fastest, most capable device, you generally get a big screen too. For many, that's fine: they want a hefty, phablet-scale display for multimedia, games, or browsing the web.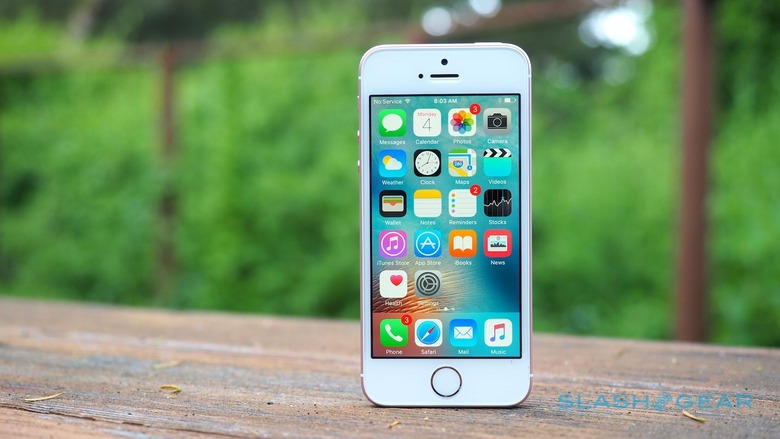 Those on the flip-side, however, have found themselves facing an unenviable decision. Small screens most often come with mediocre specifications: slower processors, lower-resolution cameras, and the like. Samsung, Sony, HTC, and others have dipped their respective toes into the possibility of a small, high-spec smartphone, but while the names generally ape those of the true flagships, there's usually some compromise along the way.
The result has been a large cohort of iPhone users who simply haven't upgraded since the iPhone 5s came out, because then they'd have to settle for a bigger device. On top of that, there are those who would like a more affordable option than the iPhone 6S, but who don't want to buy old hardware in the process.
That's a pretty decent-sized pool for Apple to sell to. That's exactly why the iPhone SE exists.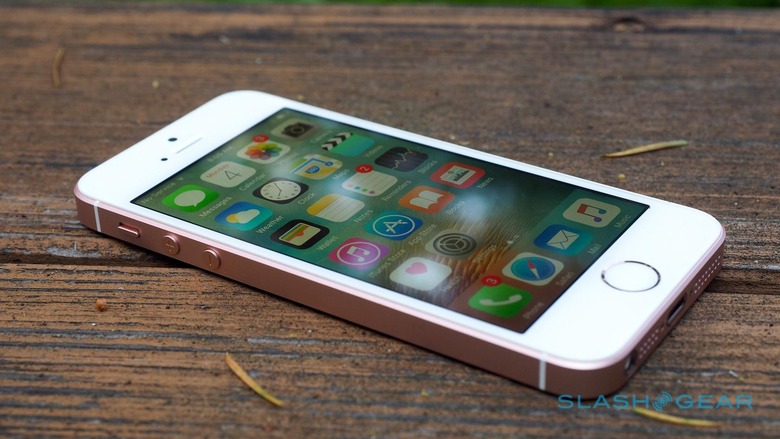 The 4-inch screen is the same, capable Retina Display of before, but behind it lurks the Apple A9 chipset paired with 2GB of memory, just as you'd get in the iPhone 6S. Cupertino's engineers say it's twice as potent as the iPhone 5s was, with three-times the graphical abilities, in fact.
Side-by-side, the experience of the two phones couldn't be more different. You might not remember how the iPhone 5s felt in everyday use, particularly how sluggish it can be in multitasking and more system-intensive apps when running the latest version of iOS 9, but the difference is night and day.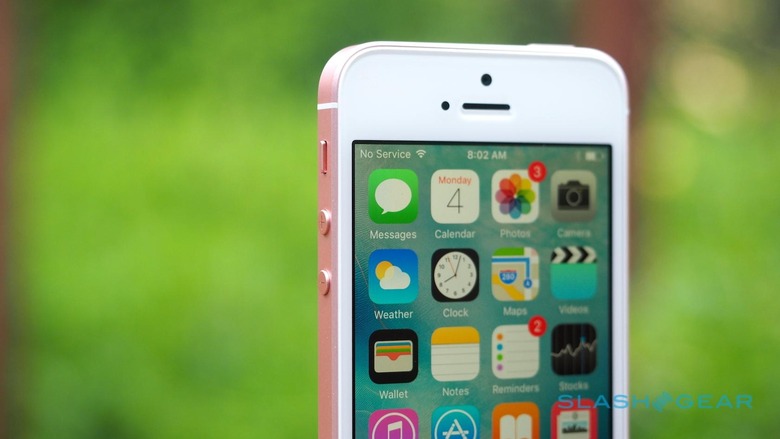 If you're an iPhone 5s hold-out, all you'll really notice is the speed improvement. Those who succumbed to a bigger display, though, may find it tougher to go back.
Entering text is a lesson in frustration. In portrait orientation, the keys now feel tiny; in landscape, there's so little of the display left for app once the keyboard has taken its share, it's almost comical. Modern webpages demand copious scrolling; in fact, get used to just scrolling all of the time, given how few emails, messages, photos, and anything else can fit on-screen at any one time.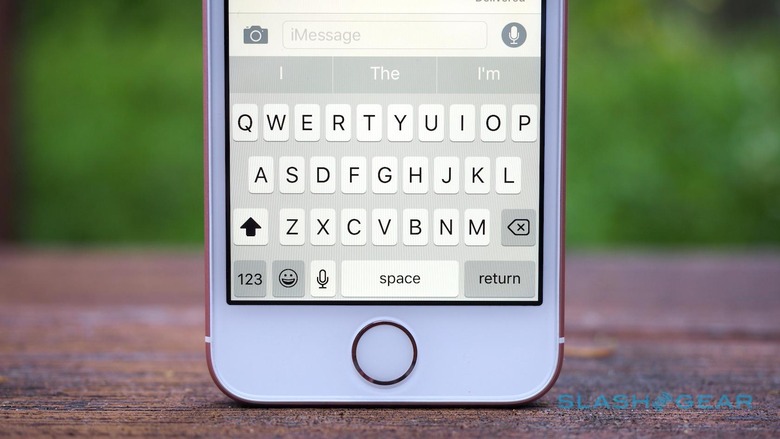 It's not the only display pain-point. Apple omitted 3D Touch – where the screen can track not only where you tap, but how hard you press – which means no fancy shortcut gestures. Personally, I usually forget that 3D Touch exists when I'm using the iPhone 6S, but you could certainly make an argument that anything which reduces the amount of tapping and scrolling involved on the 4-inch screen would be a welcome addition to the iPhone SE.
Still, there's little value in Apple converting big-screen fans to a smaller screen. Better, then, to wow phablet hold-outs with what a modern smartphone camera can do.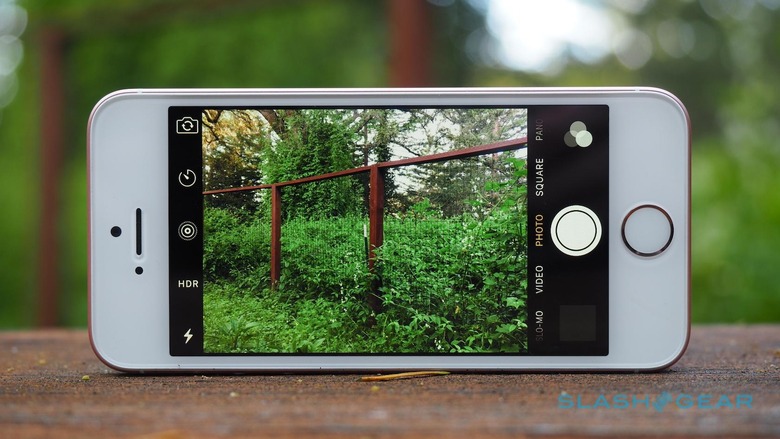 In this particular case, that's the sensor from the iPhone 6S, Apple's eminently capable 12-megapixel iSight with an f/2.2 aperture lens and True Tone flash. It's an excellent everyday camera and, while I might be tempted to hand the mobile photography crown to Samsung's Galaxy S7 these days, I'm not sure you'll do better than the SE for the money.
It'll also capture Live Photos – Apple's combination of a 12-megapixel still and a little video from either side of it – and 4K video. If you're excited about the latter, mind, the $399 iPhone SE isn't for you, since 16GB of storage won't go far when we're talking about Ultra HD video. Cough up $499 for the 64GB version instead.
In fact, the only photography fans who should be disappointed are those who primarily take selfies, because the iPhone SE didn't inherit the improved front-facing camera of the 6S. Instead, you get just 1.2-megapixels to play with, and no HDR video support.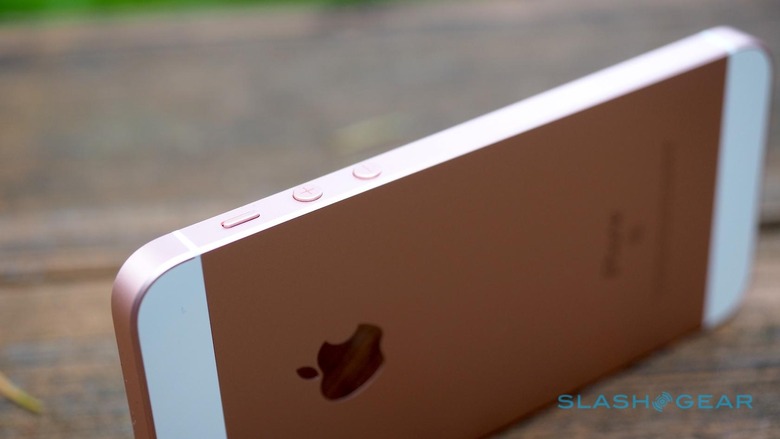 Thankfully the battery life isn't a hangover to the original 5s. Outwardly it may be the same dimensions, but inside there's a slightly larger li-ion pack – now 1,624 mAh, compared to 1,560 mAh – which, along with iOS 9's improved efficiency, pays dividends for battery life.
Frankly, I've given up expecting to get anywhere close to a full day out of the iPhone 6S. Without Apple's Smart Battery Case, in fact, I can pretty much be guaranteed to need to recharge around mid-afternoon on the average day.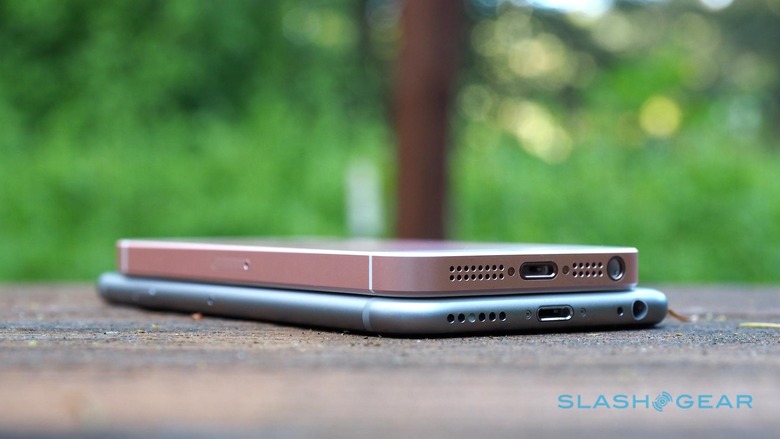 With the iPhone SE, though, I could make it through a full day with juice to spare. Admittedly, I found I was using the smaller handset less frequently for web browsing than I would its larger brethren, but there's something to be said for still having double-digits on your power gage when you plug in before bed.
When we're used to fireworks from a company like Apple, it's easy to feel underwhelmed when they make a sensible product instead. The iPhone SE arrived with familiarity rather than the usual hyperbole, and the phone itself is more remix than it is revolution.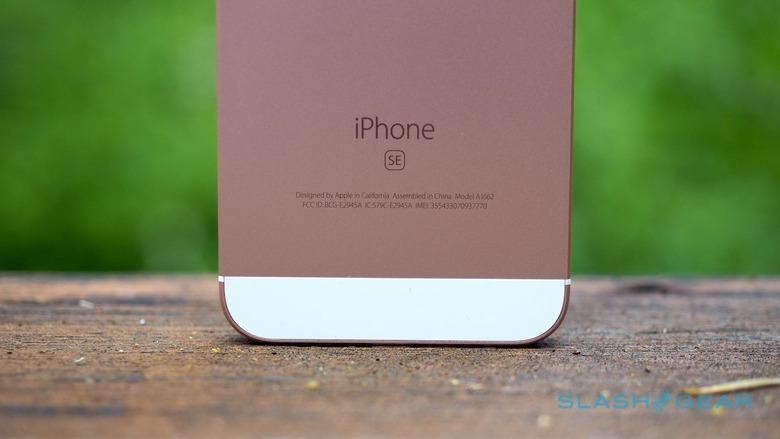 That leaves the iPhone 7 launch later in the year as the Next Big Thing, but it also fills in a gap not only in Apple's range but in the smartphone segment in general. There are people who want compactness without compromised specifications, and the iPhone SE ticks the right boxes with its great camera, capable processor, and solid – even if unsurprising – style.
For those reasons, it's the smartphone to have if you're not wowed by phablet-scale screens, not to mention a good reason – finally! – to retire that aging iPhone 5s. Just don't be surprised if the iPhone 7 leaves you looking enviously at those more comfortable with bigger displays.