Apple: App Store set new holiday record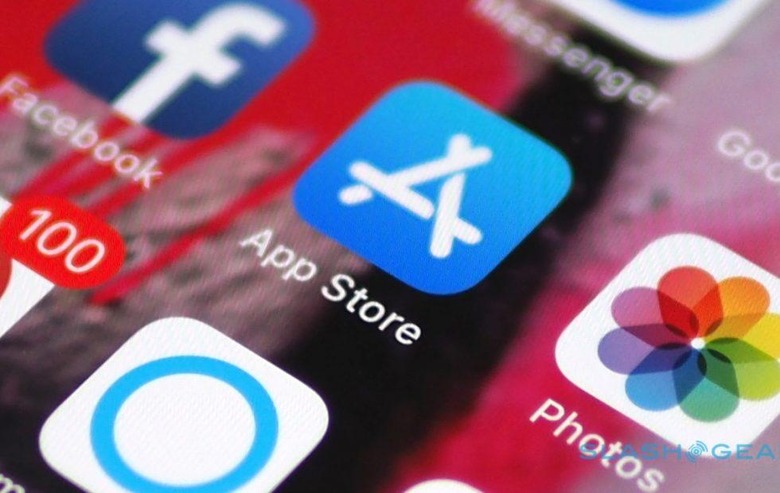 Apple probably enjoyed the holidays more than you did, announcing a whopping $300m in App Store purchases on New Years Day 2018. The company revealed its blockbuster Christmas and New Year sales today, with $890m spent on apps in the seven days starting from December 24th, Christmas Eve.
That sets a new record, Apple points out, for holiday purchases and downloads. Over half a billion people visit the App Store each week.
Pokemon GO proved to be the most popular game in the store on December 21, Apple says, having introduced a significant update. That took advantage of ARKit for a new augmented reality (AR) gameplay mode, unique to the iPhone and unavailable on the Android version of the game. It allows Pokemon trainers to creep up on their next monster target, rewarding stealth with extra bonus badges.
According to Apple, ARKit apps are on the rise, though they still comprise a very small percentage of titles available to download. Currently there are still fewer than 2,000 ARKit-enabled titles, the Cupertino firm says, with CSR Racing 2, Night Sky, and Snapchat among the most popular. It's likely that number will increase rapidly, however, as 2018 goes on.
One thing the App Store charts did tell us over the holidays was just how in-demand smart speakers proved to be. The Amazon Alexa app, which is required to install and configure an Echo smart speaker, shot to the top of the App Store charts on December 25, suggesting plenty of people opened up a new Echo Dot or Echo Show on Christmas morning. Google's Home app, used to configure the Google Home smart speaker, was also popular. It highlighted the absence of Apple's entrant to the segment, however, with the Cupertino firm delaying the release of the HomePod until early 2018.
Then again, perhaps Apple isn't so concerned about that delay. After all, with $300m revenues in a single day, it would need to sell a whole lot of $349 HomePods to match what software sales are pulling in.
Of course, what we really wanted to know was just how many iOS devices Apple sold over the holidays, a topic of much speculation among analysts over the past week. No official numbers – much less a breakdown of sales – has been released. Nonetheless, according to one analyst firm the iPhone 7 was actually the most popular iPhone worldwide this Christmas, at least when measured by activations. The iPhone X came in shortly behind, in third place, though when considered collectively the iPhone 8 and iPhone 8 Plus out-activated Apple's 2017 flagship.