Pokemon GO AR+ update gives iPhone Trainers an edge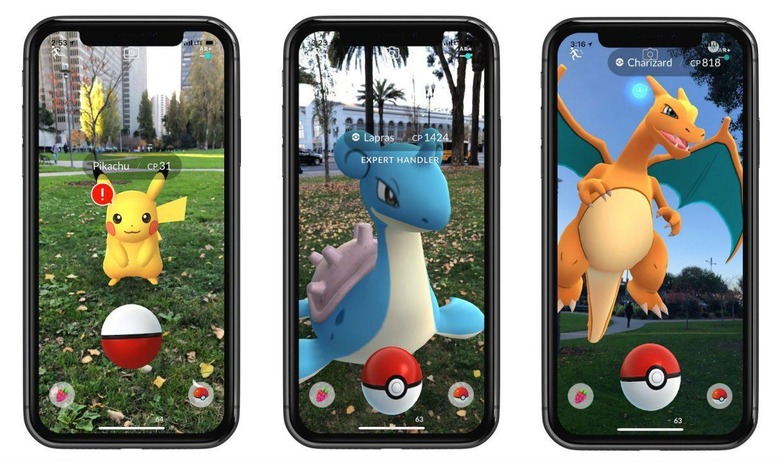 Pokemon GO is adopting Apple's ARKit, with an incoming update to the augmented reality game promising a much better experience on iPhone and iPad. The new Pokemon GO AR+ feature will be exclusive to Apple's devices – since, of course, Apple isn't making ARKit available for other platforms such as Android – and promises more accurate positioning and perspective of Pokemon encountered in the encounter mode. They'll also scale more accurately in size.
That's because ARKit supports things like six degree of freedom (6DoF) positioning. It's that which allows apps built on the platform to more accurately measure objects in the real environment as seen by the iPhone or iPad's camera. 3D AR scaling can then be used to better calculate the correct size of the virtual Pokemon character shown on-screen.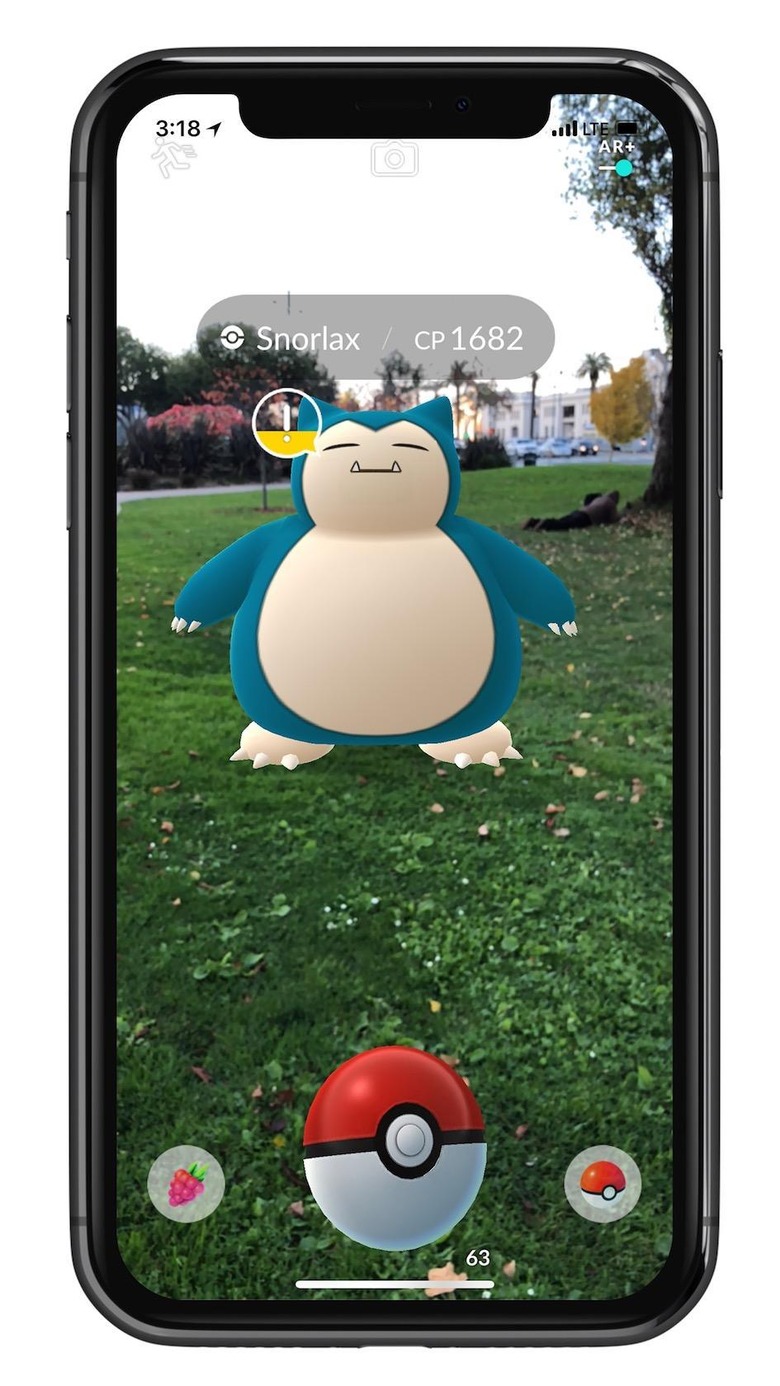 As you move closer, therefore, the Pokemon should scale proportionally; conversely, it'll shrink in perspective to the world around it as you move away. However, it's not just how Pokemon are presented on-screen which will be affected. ARKit will also allow for a change in gameplay.
When in AR+ mode, Pokemon will now know how close a Pokemon Trainer is to them. That means, if you're trying to creep up on one to catch it and get a capture bonus, you'll now need to make sure you're doing so with sufficient stealth as not to startle it and send it running. A meter showing how startled the create is will appear alongside them as you get near. To reward Trainers who show sufficient tracking skills, there's a new Expert Handler bonus which will unlock a greater amount of XP and Stardust.
While Apple may not have an augmented reality headset – at least, not yet – it's not been slow to push the technology on its mobile devices. ARKit was launched with iOS 11, a straightforward way for developers to use camera-based 3D positioning and other advanced techniques. While the results may not look quite so dramatic on an iPhone screen compared to through the transparent displays of a wearable like the Magic Leap One unveiled today, Apple is reportedly working on its own AR glasses that could launch in 2019 at the earliest.
In order to activate Pokemon GO AR+ mode, you'll need a fairly recent iOS device. Niantic says the iPhone 6s or newer should suffice on the smartphone side, or an iPad 5th generation, or an iPad Pro. You'll also need to be running iOS 11 on that device. Niantic hasn't said yet when, exactly, the update will be released.
The big question is whether Niantic will work with Google to do the same thing for Android devices. Google recently decided to retire its Tango AR platform in favor of ARCore, its equivalent of ARKit in Android. While arguably not as accurate as Tango, ARCore has the advantage of working with the typical sensors and camera found in a smartphone or tablet, rather than demanding special hardware which, as attempts like the ASUS ZenFone AR and Lenovo Phab 2 Pro demonstrated, consumers are reluctant to pay extra for.