Magic Leap One revealed: Creator Edition AR goggles ships 2018 [Update]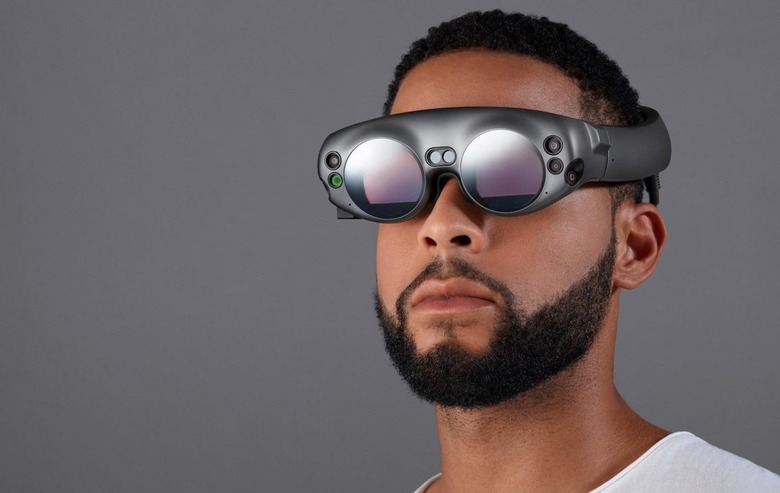 It's been a long road to the reveal of Magic Leap's first actual product, but the day has finally arrived. Today the company revealed the Magic Leap One, a new augmented reality system that first and foremost wants to move away from the bulky headsets that currently dominate VR. While details are still fairly slim, we're learning about some of Magic Leap One's marquee features today, including when the company plans to begin shipping it.
The first thing you should know is that Magic Leap One is actually a collection of three devices. The first device is the Lightwear headset, which look more like a pair of goggles than any of the (somewhat) bulky VR headsets we've seen thus far. Lightwear is paired with the Lightpack, which houses the processing and graphics units for Lightwear in a clip-on pack that sits at your side. Finally, we have the controller, which appears to feature a single button alongside a touchpad for gesture controls.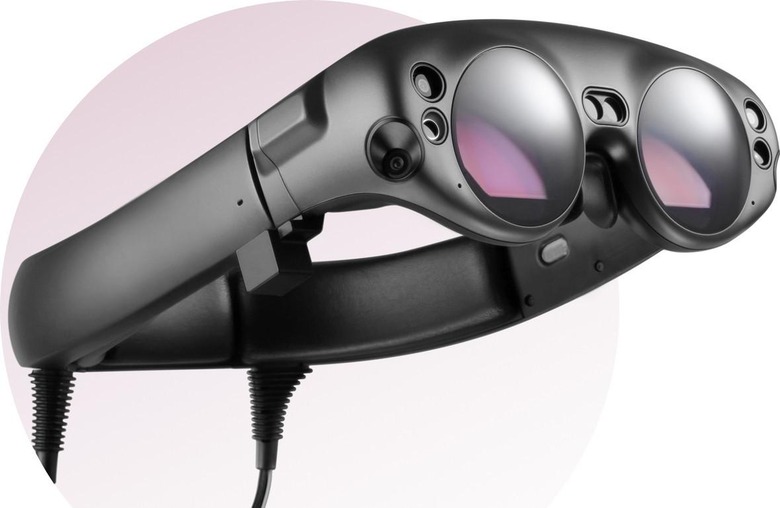 One of the biggest features of the Magic Leap One will be its Digital Lightfield, which attempts to blend digital light with natural light to make the difference between AR and real-world objects less jarring. The sensors you see flanking the lenses on the Lightwear headset will be able to reconstruct your surroundings in a digital world, which further helps Lightfield blur the lines between digital and physical.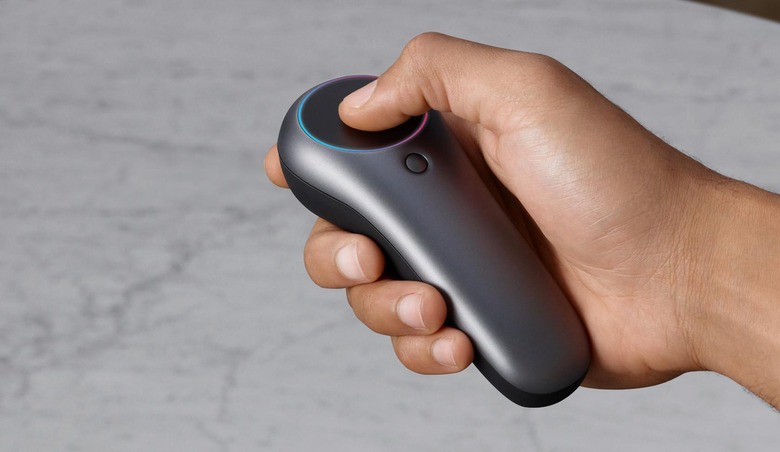 Magic Leap says that its One platform comes packing high-powered computing hardware, and though it doesn't specify what kind of CPU and GPU the Magic Leap One is using under the hood, it does say that it'll be powerful enough to provide "gaming-quality graphics" and the "performance of a laptop." Though it's impossible to pin down just how powerful this platform is with descriptions like that, we do know that it'll be able to provide persistent objects in your AR world, leaving Lightfield objects where you left them for subsequent AR sessions.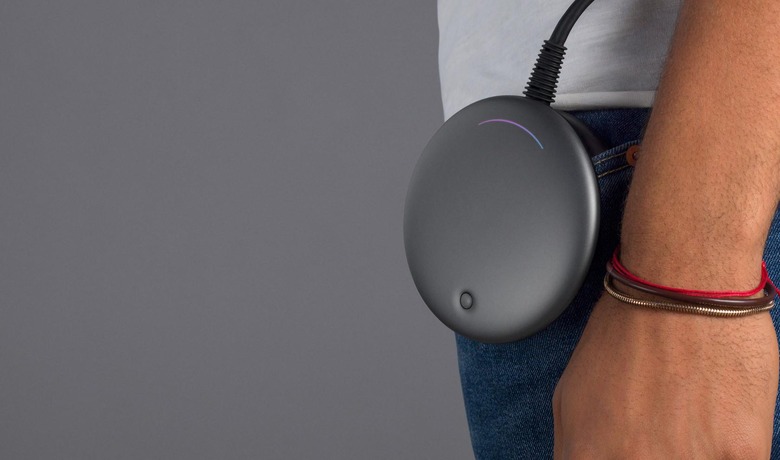 While Magic Leap still isn't delving into very many specifics, at least we've finally got that product reveal we've been waiting for. You can learn more about Magic Leap One by checking out the official site, which went live today. Magic Leap will bring a creator portal and SDK online in early 2018, while the product itself will begin shipping out to consumers sometime next year. Stay tuned, because there's hopefully plenty more about the Magic Leap One coming up shortly.
Update: A lengthy write up over at Rolling Stone sheds some more light on Magic Leap One. Through that report, we learn that the Lightwear headset will be offered in two different sizes, and that modular parts like the forehead and temple pads can be customized further to improve the fit of the headset even more. More importantly, we'll see Magic Leap offer customization options for prescription lenses, which means that you won't need to wear glasses as use the headset.
Magic Leap got a little more specific when it was discussing the internals of the Lightpack with Rolling Stone. Magic Leap founder and CEO Rony Abovitz said that the Lightpack is "something close" to a MacBook Pro or a pre-built PC offered by Alienware.
While most of the Magic Leap One's power is contained in that Lightpack, the Lightwear headset itself is outfitted with four microphones, six cameras, and speakers that are built into its temples. Not only does this set up allow the headset to track user movement effectively, but it means the headset can also use sound to give you a more complete and realistic AR world.
Finally, we learn a little bit about what kind of field-of-view we can expect from Lightwear. The headset offers a rectangular field-of-view that is "about the size of VHS tape held in front of you with your arms half extended." AR objects will appear in this space, which Rolling Stone notes is "much larger" than Microsoft HoloLens.