Apple was the Christmas 2017 smartphone winner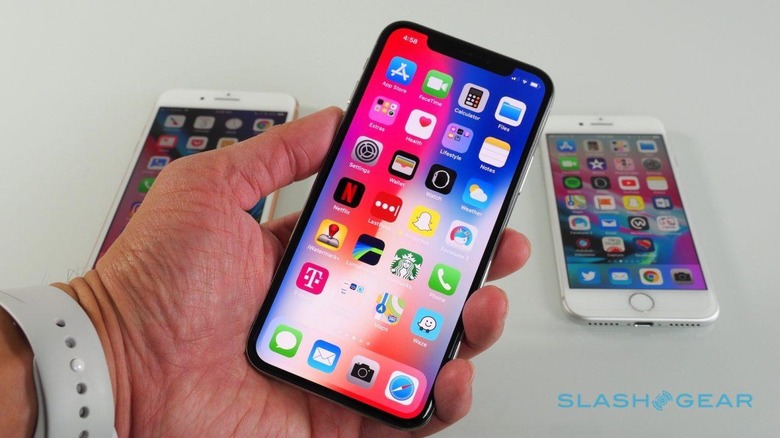 Apple was the Christmas 2017 smartphone and tablet winner, new activations research suggests, comfortably out-pacing Samsung while Google remains in the weeds. Smartphone-makers are generally fairly coy about disclosing sales figures, particularly for individual devices or specific retail periods. However, that doesn't mean the stats can't be fathomed out by roundabout ways.
In the case of Flurry Analytics, for example, that means a module integrated into around a million apps. That gives the research company "insight into 2.1 billion devices worldwide" it claims, and allows it to figure out how many phones and tablets were activated in the week leading up to Christmas Day 2017, December 25.
According to those numbers, the overwhelming majority of devices activated were running iOS. Indeed, 44-percent of all the new activations were iPhones or iPads, Flurry says, roughly on a par with the proportion observed in 2016. What's particularly interesting is which iOS devices specifically were popular between 12/19 and 12/25.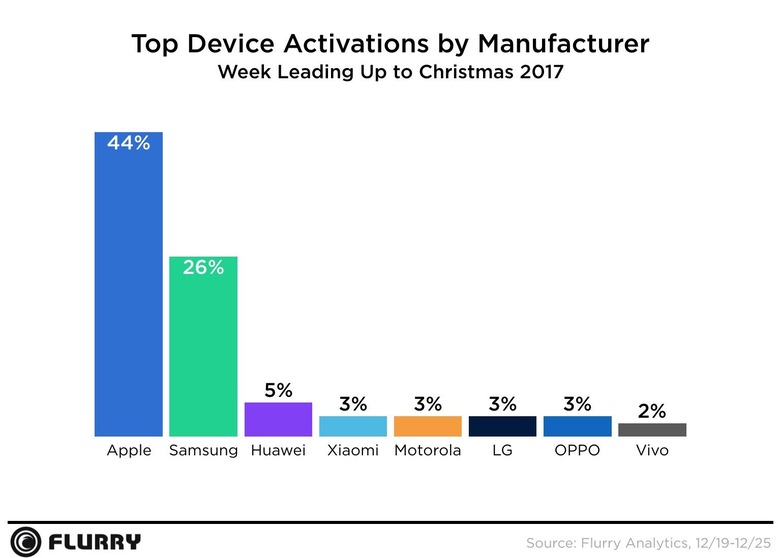 The iPhone X, Apple's new flagship, saw 14.7-percent of Apple's total activations, for example. That made it significantly more popular than the iPhone 8 (with 8.1-percent) and iPhone 8 Plus (with 8.7-percent), but lagging behind last year's iPhone 7. That may be more than a year old at this point, but according to the research it was, at over 15-percent of Apple's activations, the most popular of Apple's devices.
The iPhone 6, from 2014, was the second most popular. Although not currently sold as new in the US, the iPhone 6 remains on sale in some international markets as a more affordable point of entry into iOS ownership.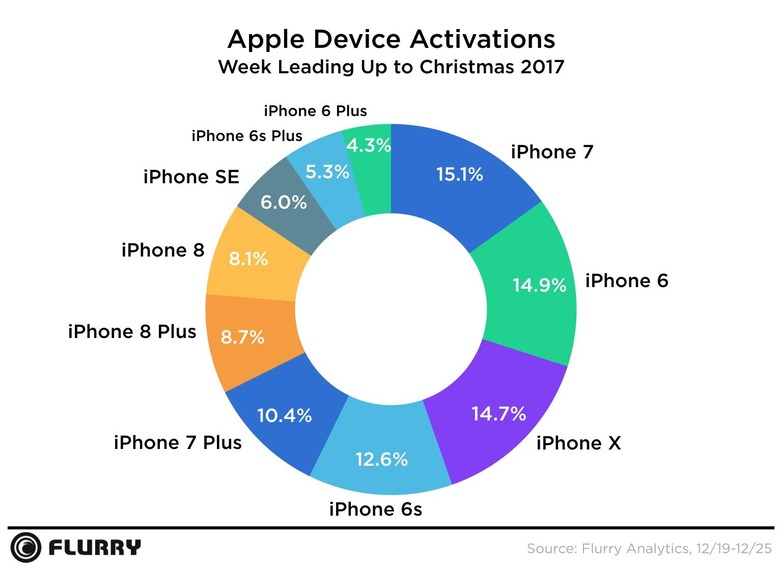 Over on the Android side, Samsung took second place in overall Christmas 2017 activations. Nonetheless, it was noticeably behind Apple, with 26-percent of the overall count. Huawei takes a distant third place, with 5-percent, while Xiaomi, Motorola, LG, and Oppo each come in at 3-percent apiece.
Conspicuous by its absence in the rankings is Google. The Pixel 2 and Pixel 2 XL may have been the subject of no small degree of controversy at their launch, given questions around OLED screen performance, but the general consensus about the two "pure" Android phones – particularly their cameras – has been positive. That, though, apparently hasn't translated to sales success.
Finally, there's some unsurprising news on screen size popularity. Larger devices – which Flurry categorizes as between 5- and 6.9-inches – are now the overwhelming majority of activations, as small tablet and medium phone (3.5- to 4.9-inches) interest dwindles. That, the company suggests, explains tablet stagnation, as users discover that their larger smartphones are probably sufficient for doing the tasks that once were consider the remit of tablets, or certainly smaller tablets.