Apple and HTC ordered to discuss patent settlement in August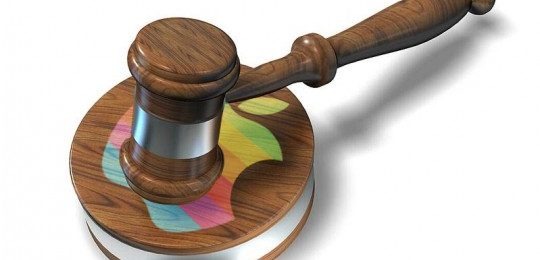 The fight between Apple and HTC is heating up: earlier this week the US International Trade Commission impounded HTC's shipments of high-end phones, presumably due to the December patent decision in Apple's favor. It looks like the Delaware District Court has had enough (not unlike some other people) and has ordered the two companies to enter settlement talks starting on August 28th. A similar order was issued in Apple's litigation against Samsung earlier this year.
The patent suit started last year, but HTC had said publicly that they'd engineered around Apple's patent by disabling the phone number and email linking feature on their phones. Apparently this wasn't enough for the ITC, as they've stopped shipments of AT&T's version of the HTC One X and the as-yet unreleased HTC EVO 4G LTE at customs to check their compliance. After confirming the delay, HTC said that the phones already complied with the court order. At this point there's no telling when or if the ITC will release the shipments.
Right now it's not known who will represent each company, but the talks will be moderated by the honorable Judge Sherry Fallon. Last month Apple CEO Tim Cook publicly stated that he would prefer to settle with the many companies that Apple has targeted worldwide in patent and trademark lawsuits, but so far no demonstrable effect has come of it. Surprisingly, shipments of the HTC One S for T-Mobile (with software that is nearly identical) have not been affected.
[via The Verge]