Two New AirPods Tipped For 2019 And The Changes Could Be Huge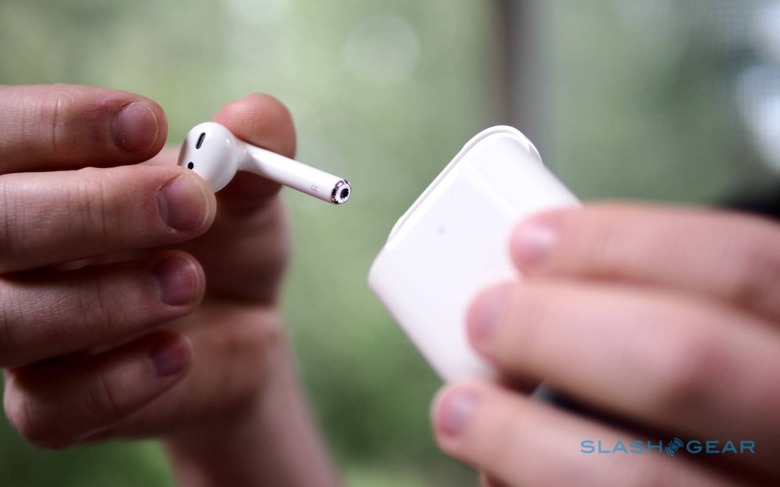 Two new AirPods versions could launch as soon as this year, it's been predicted, introducing an all-new design and new features. Apple's best-selling wireless earbuds have been a persistent hit since the Cupertino firm launched them back in 2016.
While the aesthetic – likened, variously, to Q-Tips left dangling from peoples' ears or Apple's EarPods with the cord accidentally snipped off – prompted some jokes initially, the convenience quickly won people over. Apple followed up with the second-generation AirPods in March of this year, improving battery life, adding wireless charging support to the case, and introducing hands-free "Hey Siri" functionality.
The refresh, however, didn't address some of the long-standing requests and complaints about AirPods. Would-be listeners had hoped for a new color option, for example, and a better seal around the ear canal to help block out external noise. Rumors of active noise cancelation also failed to pan out.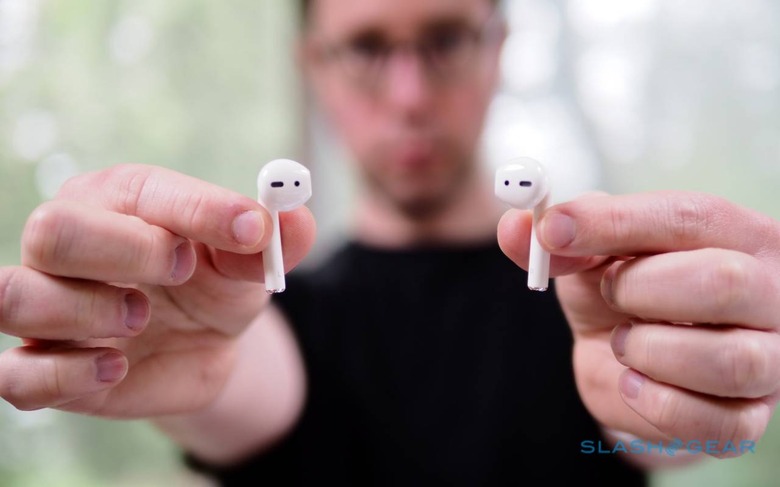 Next up, though, could be a far more significant change. Two new AirPods versions are tipped to go into production, either in Q4 of 2019, or alternatively Q1 of 2020, according to analyst Ming-Chi Kuo. The well-respected analyst suggests Apple will take a dual-pronged strategy with the next-generation design, CNBC reports.
On the one hand, he predicts an incremental update from AirPods as we currently know them. The design will be similar to the first two generations, it's suggested, as will the price. Apple currently charges $159 for the second-gen AirPods with the regular charging case, or $199 for the earbuds with the Qi-enabled case.
More interesting, however, is a second AirPods product with an "all-new form factor design at a higher price." Exactly what that design might look like, or which features might justify that higher price, are unclear.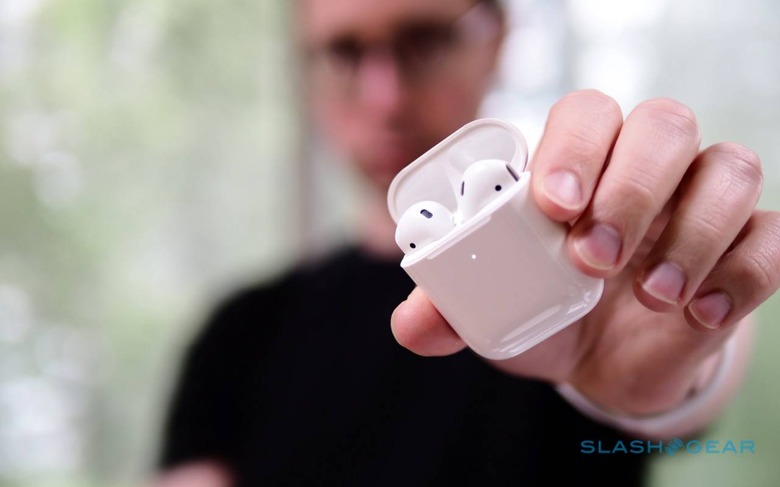 The path taken by Apple-owned Beats might be one indication, however. Beats revealed the Powerbeats Pro at the start of April, borrowing the AirPods 2 wireless technology but pairing it with features like noise isolation and sweat resistance. Rather than lodging into the ear to stay in place, the Powerbeats Pro use an over-the-ear design intended to give more reassurance and comfort to people wearing the earbuds while exercising.
AirPods have been undeniably successful, but Apple doesn't have the segment to itself. While Google's Pixel Buds failed to spur the reaction the search giant hoped from them, rival products like Samsung's Galaxy Buds have been well-received by reviewers. At the same time, Amazon and Microsoft are both believed to be working on earbuds of their own, baking in their respective assistant technologies – Alexa and Cortana – much in the same way that Apple uses Siri.