Beats Powerbeats Pro Pair AirPods 2 Tech And Sports Fit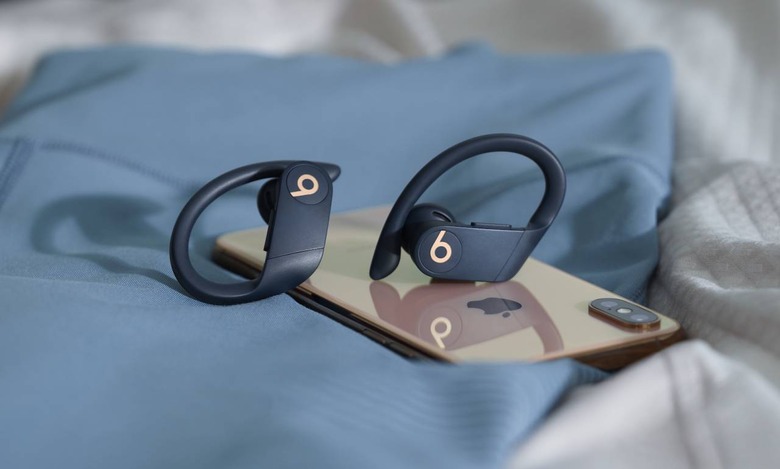 Pulled the trigger on those new AirPods yet? Not so fast: the Beats Powerbeats Pro have arrived, packing the same Apple H1 chip as the second-generation AirPods but pairing it with noise isolation, sweat resistance, and even more battery life.
Revealed today, the latest addition to the Beats by Dr. Dre line are also the newest collaboration between the team there and Apple's engineers. Compared to the old model, there's a complete revamp on the sound system. That includes an upgraded linear piston driver, for the promise of better acoustic response despite the size.
Indeed, Powerbeats Pro is actually 23-percent smaller than the earphones it replaces. Weight is down 17-percent, too. Despite that, battery life still clocks in at 9 hours of music listening time per earbuds' charge. With the battery in the combination carrying and charging case added, there's the potential for more than 24 hours of listening.
Beats uses its Fast Fuel technology for rapid charging as well. After five minutes in the case, the company claims, you should have sufficient juice in the Powerbeats Pro for 1.5 hours of music playback. After fifteen minutes, you're looking at up to 4.5 hours of listening.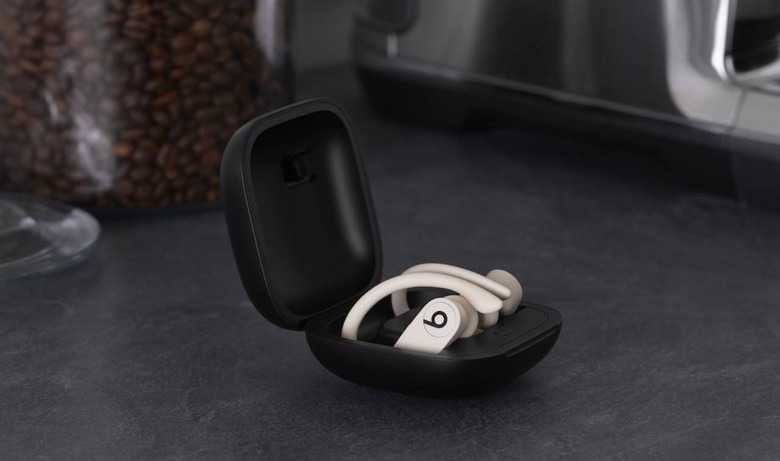 The earbuds automatically switch on when they're taken out of the case, and then power down when they're replaced. Motion accelerometers inside each earbud, meanwhile, automatically put them into sleep mode when they're not being used. Long- and short-range optical sensors can control automatic play/pause as you take them in and out of your ears, as well as automatically answer and route a phone call.
Beats has also implemented a new speech-detection accelerometer, and there are two beam-forming microphones on each earbud. That promises to filter out background noise like wind.
There are dedicated physical volume and track controls on both earbuds, so that whether you're wearing both, or just one, you still get the same control. "Hey Siri" voice-activated control over Apple's virtual assistant is also supported, just as on the AirPods 2. The same promises about quicker and more stable connectivity, and faster switching between devices, should also hold true for the Beats Powerbeats Pro.
You don't need an Apple device to use them, mind, at least not if you don't require Siri. The Powerbeats Pro are also compatible with Android devices, though then you don't get the convenient iCloud pairing synchronization.
Perhaps the biggest advantage over the AirPods, though, is the fit. There's a new acoustic housing, designed to fit into the concha bowl of the ear, and then use an off-axis nozzle to direct sound into the ear canal. Four ear tips, and a redesigned, adjustable ear hook are also included. They're sweat- and water-resistant, too.
Four colors will be offered: black, ivory, moss, and navy. They'll go on sale in May in the US and over 20 other countries and regions, including the UK, Australia, and numerous European countries, with further availability over the summer and fall of 2019. They're priced at $249.95.