New Apple AirPods get wireless charging case, Hey Siri, incredible battery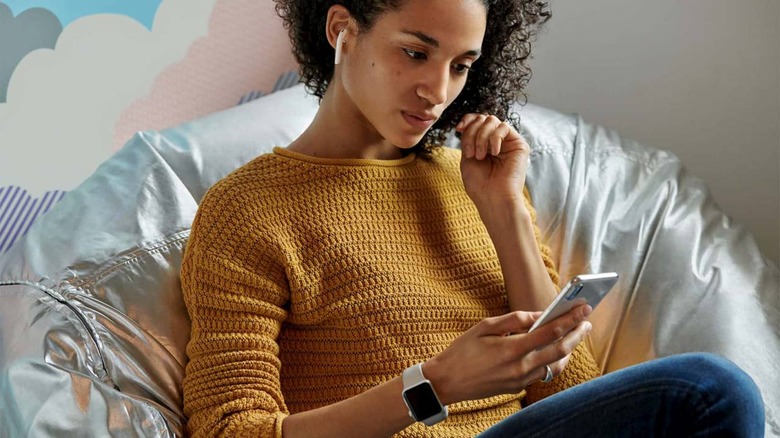 Apple is keeping its string of device reveals going, first revealing a pair of new iPads on Monday and then updating its line of iMacs yesterday. Though some rumors claimed that we'd see a new iPod Touch today, we're actually getting a new pair of AirPods. An AirPods follow-up has been rumored for quite some time, so the fact that we're seeing them now shouldn't come as too much of a surprise.
At the center of these second-generation AirPods is Apple's new H1 chip. That chip is responsible for a number of improvements over the original AirPods, with Phil Schiller explaining today that users can expect an extra hour of talk time (which is an increase of around 50%), faster connect times, and support for "Hey Siri."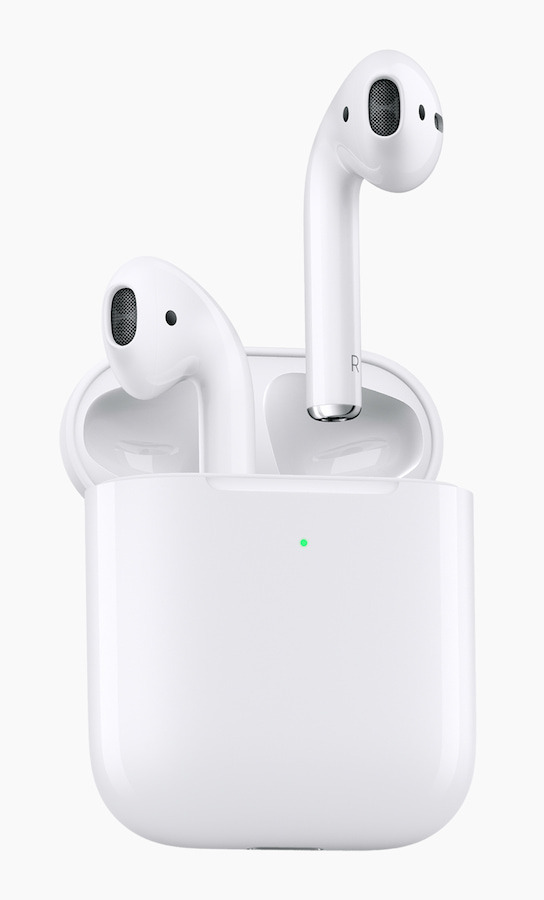 More specifically, Apple says that switching between devices – whether you want to listen on an iPhone, Apple Watch, or iPad – should be twice as fast now. "Hey Siri" support is a particularly exciting addition, as it now means that you can actually use your AirPods hands-free. You can use Hey Siri on AirPods as you would on any other Apple platform, doing things like changing songs or requesting directions through voice commands.
Launching alongside these new AirPods is Apple's Wireless Charging Case. The Wireless Charging Case is something that's been teased since the day the original AirPods were announced, and as you'd expect, it's compatible with any Qi charging pad. Regardless of whether you choose the standard case or the Wireless Charging Case, both of them will offer enough back-up juice for 24 hours of total listening time (assuming, of course, that they're fully charged).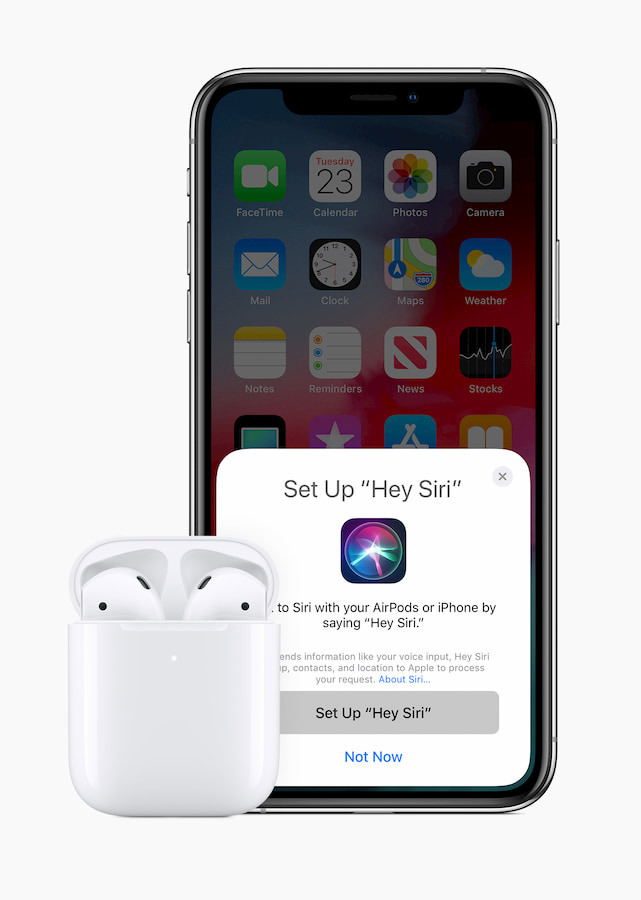 The improvements shipping in the new AirPods sound pretty good, but strangely, there's no mention of improved audio quality or features like active noise cancelling. Still, AirPods users have been waiting a long time for that Wireless Charging Case, and things like more battery life and the addition of "Hey Siri" are definitely welcome improvements.
As with every other device Apple announced in the past couple of days, the new AirPods will be going up for sale next week, with pre-orders opening today. Second-gen AirPods with a standard case will run $159, while the AirPods with the Wireless Charging Case will cost a not-insignificant $199. Those of you who own a pair of first-gen AirPods can buy the Wireless Charging Case separately, which comes with a standalone price tag of $79, and Apple will even let you engrave your case for free when you check out at an Apple Store or through Apple.com.