Apple AirPods 2 Review: The Sound of Convenience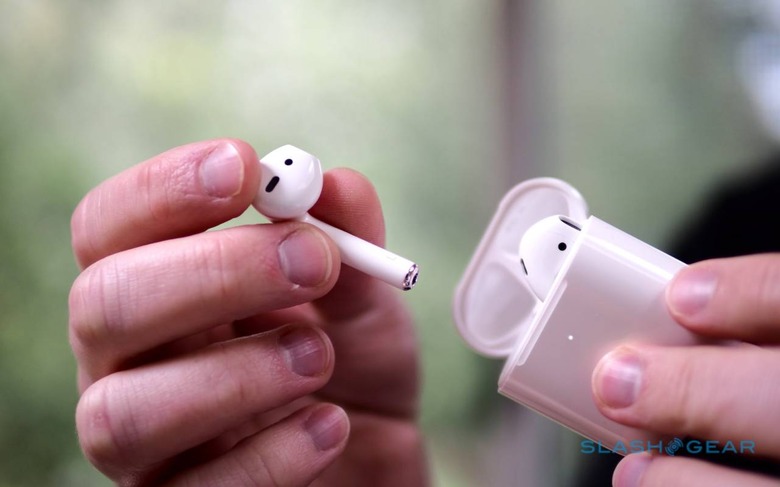 The original Apple AirPods succeeded because of one core quality: convenience. Ease of connection and ease of daily use instantly set them apart from rivals, and underscored yet again how Apple's tight-knit ecosystem of hardware and software can give it an edge. Now, with the arrival of the second-generation AirPods – which, for simplicity's sake, I'm going to call "AirPods 2" – Apple has addressed some, though not all, of the complaints and requests.
AirPods 2 look the same, and – with a caveat – they're priced the same, too. Indeed the areas you'd expect to be changed in a set of new headphones are those that Apple has pretty much ignored. That means what the Cupertino company opted not to focus on this time around is arguably as interesting, if not more, than what it chose to.
Familiar, for better or worse
It's hard to pinpoint when, exactly, the AirPods design went from being broadly mocked to seemingly ubiquitous. Most likely it's a testament to how much they got right in terms of first impressions that made people forget the goofy "cordless EarPods" aesthetic and embrace them so wholeheartedly. Unsurprising, then, that Apple has opted to change little for this second-generation.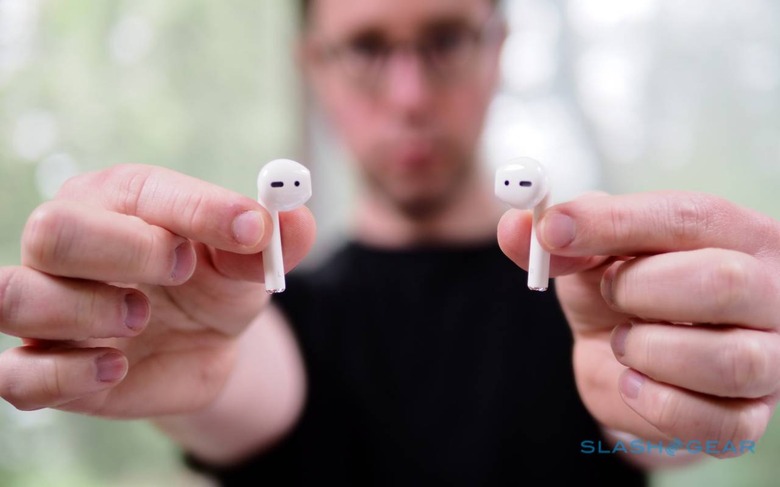 The AirPods 2 still look like EarPods with the cable snipped off. They're still hard, white plastic, and they still come with a compact flip-top carrying case that doubles as the charger. That case shifts the power LED to the front from under the lid, however, meaning you can see it without opening the top first.
If you had no problem getting the original AirPods to stay in your ears, AirPods 2 won't be an issue. Were you someone who struggled to get a secure fit, however, Apple has done nothing to help you this time around. There's still no rubber ear-tip option, nor a "fin" like other wireless earbuds use.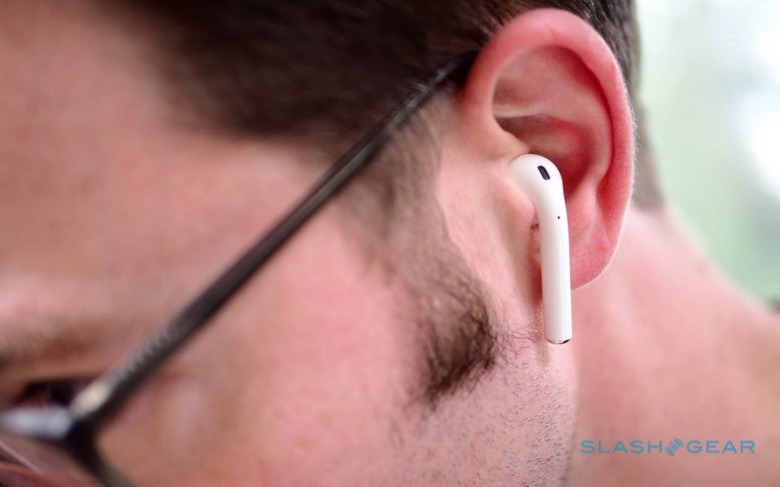 The good news is that, if like me you've traditionally struggled with EarPods, there's still a good chance that AirPods will work out for you. With no cable dragging down on them, I can get them to perch in my ears; I've even power-walked through airports with them, without them falling out. The biggest downside, in fact, is the absence of ambient noise isolation: AirPods simply aren't designed to seal completely and block out exterior sound.
Indeed sound quality overall seems pretty much the same. Certainly, my ears can't really spot any significant difference between the first- and second-generation buds, though AirPods 2 seem to get louder at the top end. Audiophiles will therefore still want to look elsewhere, but everyday listeners like me should have no issues as long as background noise isn't too loud. In those situations, or when flying, I'd reach for a set of Sony's WH-1000XM3 headphones.
Better battery, more flexible charging
Though they look familiar, inside the AirPods 2 have made a big architecture change. The new Apple H1 chipset replaces the old W1, introducing a newer Bluetooth version and better power management. Battery life remains at around five hours of music playback, but talk time on calls has risen from two to three hours.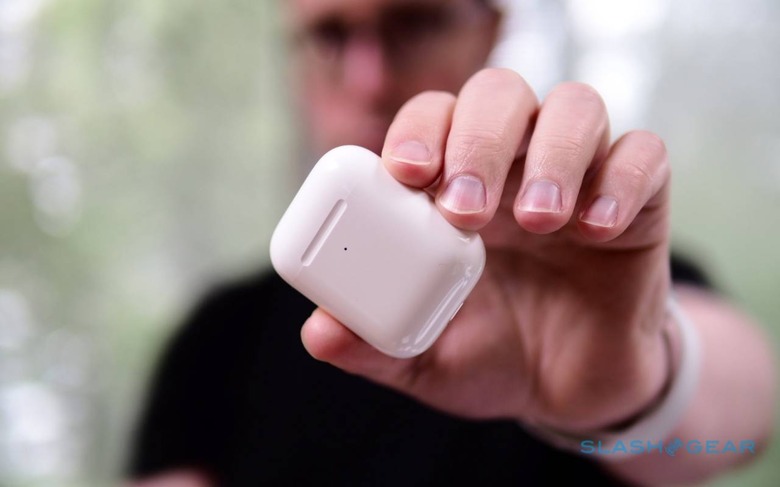 Based on my testing, those numbers seem accurate. The battery within the case, meanwhile, takes the total potential listening time to around 24 hours. That's considerably more than the 13 hours Samsung promises from its latest Galaxy Buds.
The other big change is wireless charging. Apple is actually offering two versions of AirPods 2, one packaged with a regular case, for $159, and another with the same earbuds but a wireless charging case, for $199. If you just want that Qi-enabled case for your first-generation AirPods, you can buy it separately for $79.
Whichever case you have, you can plug in a Lightning cable and charge the familiar way. With the wireless case, though, you can put the AirPods down on a Qi-compatible charging pad and do it that way instead.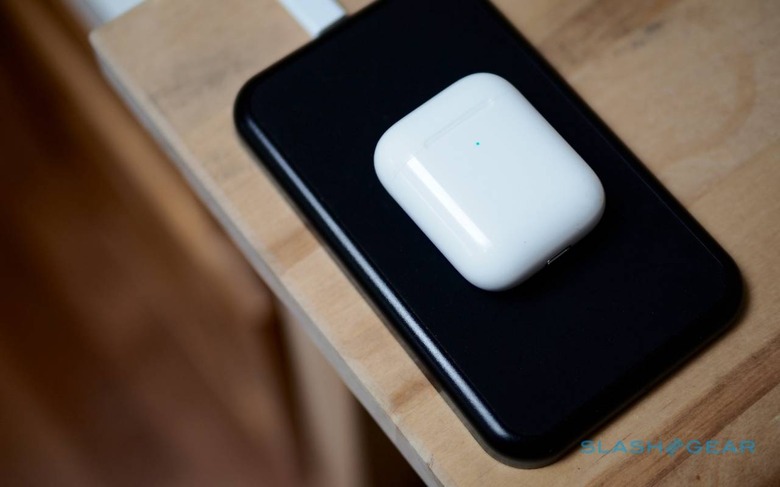 Wireless charging tops out at 5W, which is fairly slow. If you're in a hurry, you'll definitely want to plug in the cable instead. What it comes down to is, again, convenience. Drop the AirPods 2 case onto the nearest Qi pad and you'll know they're topping up in the background. Now we just need Apple to get on with its alternative to the canceled AirPower.
Two years on from the original AirPods, meanwhile, battery replacement has shifted further into the spotlight. The batteries inside both the earbuds and the case aren't user-replaceable, but Apple will do it for you – for a price. At $49 per earbud, and another $49 for the case, you're looking at close to the sticker price of a brand new set. Indeed, the suggestion is that Apple actually is just switching your old AirPods for new.
A little smarter, a lot more convenient
The Apple H1 chipset doesn't just improve battery life, it also streamlines the user-experience of AirPods 2. Apple's headline feature is "Hey Siri" support, voice-controlled access to the company's virtual assistant. Whereas before you needed to double-tap an earbud to get Siri's attention, now you can just call out to her. Strangely there's no chime to let you know she's listening, you just have to take it on faith.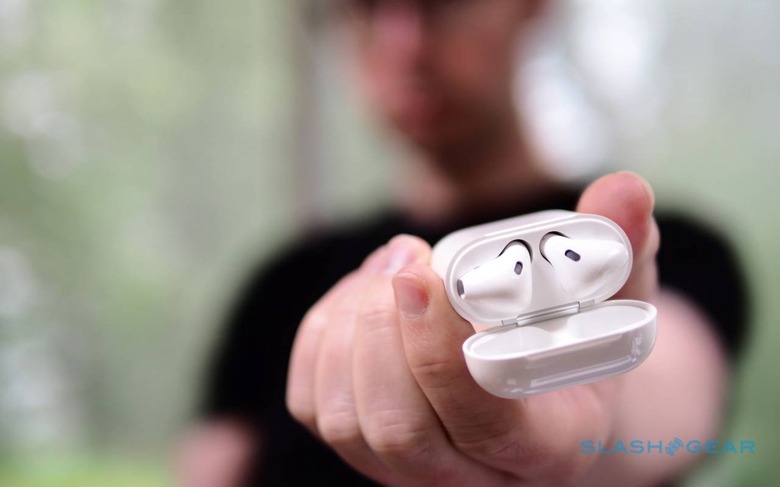 I generally feel awkward talking to assistants in public, so the idea of asking Siri to load playlists or adjust the volume still wouldn't be my first choice of control. Happily, you can still program the double-tap gesture to do things like toggle play/pause or skip tracks. Sadly Apple hasn't added any sort of offline support for basic commands: if Siri doesn't have a data connection, the assistant can't help you, even with just the essentials like lowering the volume.
While "Hey Siri" may not have changed how I use AirPods 2, the H1 chip's improvements in Bluetooth management have. We can credit the upgrade from Bluetooth 4.2 to Bluetooth 5 for a lot of that. I regularly switch between having the earbuds connected to my iPhone and my Mac, but that experience has always had the potential be be a little clunky.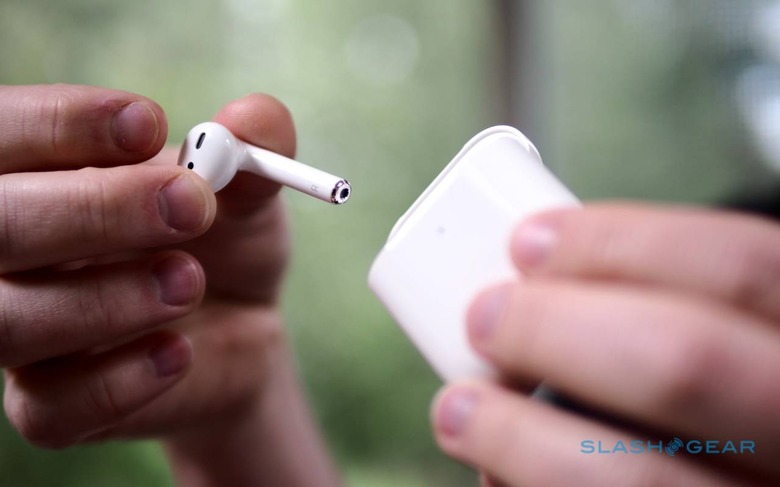 AirPods 2 noticeably cuts down the time it takes for the earbuds to disconnect from one and reconnect to the other. It's now down to around 4-5 seconds, about half the time it could take before. Better still, I've had none of the failed connection-switches that could occasionally make the first-generation AirPods so frustrating.
There's still room for improvement
All the same, AirPods 2 certainly aren't perfect. My biggest request remains multi-device connections: the earbuds being simultaneously linked to two devices, like my phone and my computer, rather than having to manually switch between them. Heck, even just being able to ask Siri to flip the connection might persuade me to actually start talking to her.
There's no water resistance, meanwhile, and still no active noise cancellation. If you want those features, but don't want to give up on what the Apple H1 brings to the table, Beats' freshly-announced Powerbeats Pro will check off all the boxes. However they're also $249.95.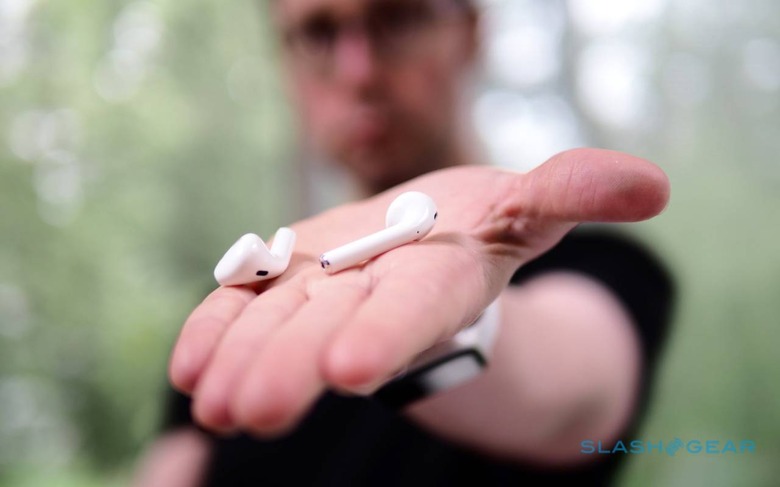 Android users considering AirPods 2 will also find a patchy experience. Obviously you won't get Siri support, but features like the double-tap gestures and the auto-pause when you take an earbud out of your ear won't work, either. Honestly, I'd recommend Samsung's Galaxy Buds for use with Android phones instead.
AirPods 2 Verdict
There's a simple reason the original AirPods became my go-to headphones: predictability. Flip open the case, slot an earbud into my ear, and just get on with listening to music or answering a call. AirPods 2 build on that with increased wireless reliability, something that – while it may not be a "sexy" feature – you'll benefit from every day.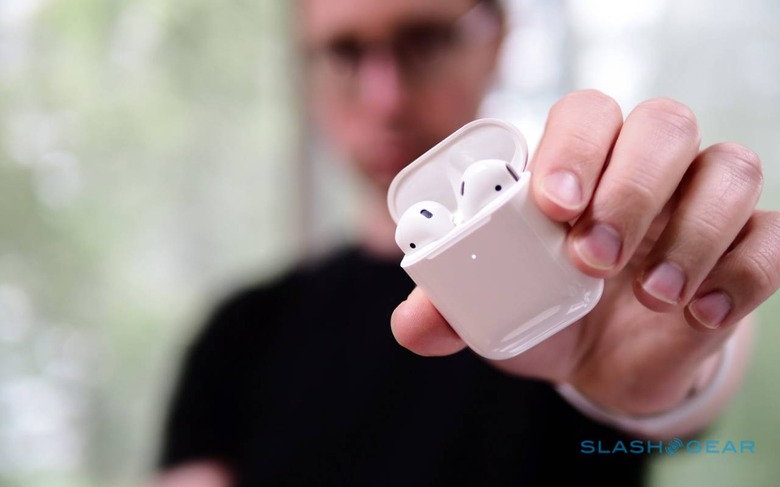 Wireless charging, though nice, isn't something essential. First-generation AirPods owners, meanwhile, probably can afford to wait until Apple's AirPods 3 arrive – that is, unless their battery life has already started to decline. At that point, given the cost of replacing the batteries works out to basically the price of a new set of AirPods 2, the upgrade is a no-brainer.
Setting aside the environmental impact of that reality, I think the price-to-value balance works out. If you keep a set of the cheapest AirPods, first- or second-generation, for two years, it works out to about $0.22 a day. That sounds like a pretty decent deal for the convenience AirPods brought to my daily life and, though they may not be perfect, AirPods 2 are simply more of a good thing.