Alexa earbuds tipped as Amazon's AirPods rival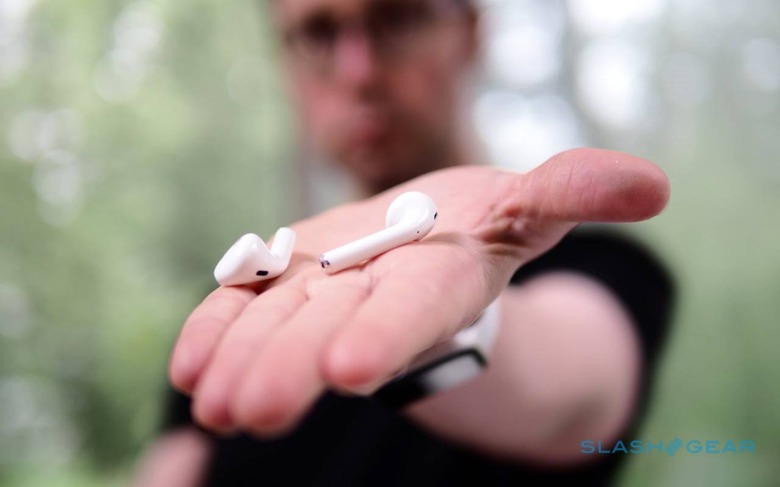 Amazon hopes to ape AirPods success with a set of Alexa earbuds, it's reported, as the retail behemoth makes another attempt to crack the mobile device market. The wireless earbuds would be Amazon's first headphones product, though some third-party manufacturers have already integrated Alexa into their models.
Amazon's virtual assistant has proved to be a hit in the company's Echo home speaker range. However attempts to make the AI more mobile have been less successful. Only one Amazon-made Alexa-powered speaker has been offered, the Amazon Tap, but it has since been discontinued.
Meanwhile the company's track record in mobile products has at least one embarrassing blip. The Amazon Fire Phone was the retailer's big push in to smartphones back in 2014, promising a more immersive retail experience and a unique face-tracking interface. Sales, however, proved to be a flop, and Amazon abandoned the category.
Now, though, Alexa is apparently at the helm of a new product, and this time Amazon hopes to work with iPhone and Android smartphones, rather than replace them. A set of Alexa-powered earbuds are in the pipeline, Bloomberg's sources claim, resembling Apple's popular AirPods. Indeed, according to the leaks, Apple's earbuds have been a blueprint of sorts for Amazon's product.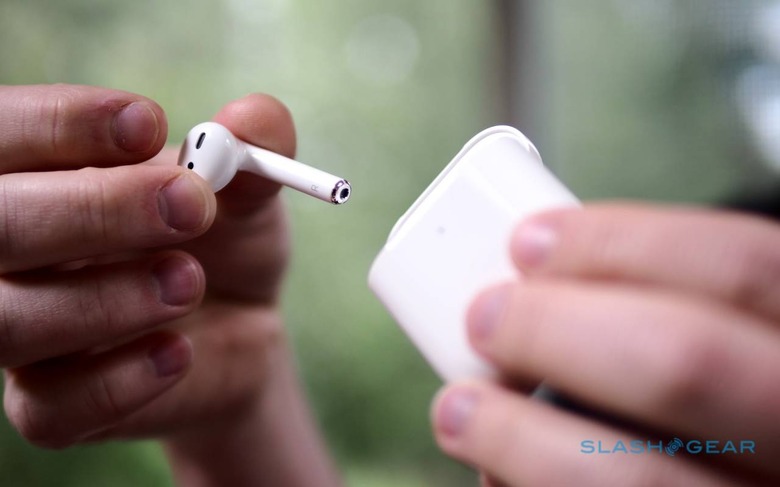 Like AirPods – which they're said to physically resemble – they'll sit inside the ear without any clips or fins. Gesture controls, like tapping the earbuds to answer or end calls, or navigate through music playlists, will also apparently be supported. A charging case, that itself charges via USB, will be included.
However, while the second-generation AirPods – also known as AirPods 2 – support hands-free activation of Apple's assistant with the "Hey Siri" command, Amazon's will respond to "Alexa" instead. Like with the Echo smart speakers, users will then be able to ask questions, make requests for music, and issue other commands. It's unclear at this stage whether the Alexa earbuds will support every feature that Echo speakers currently offer, a list which regularly expands as both Amazon and third-party developers add skills to the catalog.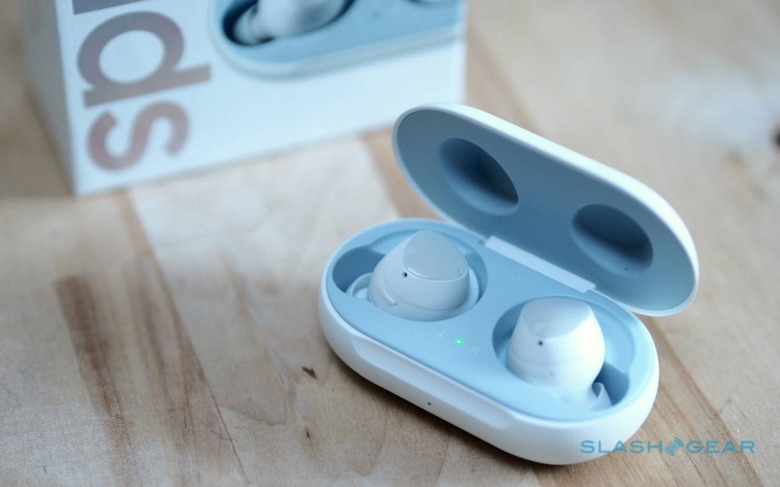 As for why you might want Amazon's earbuds rather than, say, Apple AirPods or one of the alternatives offered by Google, Samsung, or others, there'll apparently be a number of reasons that the retailer is pitching. Better audio quality is one supposed factor, something Apple opted to make no changes to when it launched AirPods 2 recently.
Alternative colors may also be a draw. Despite requests, Apple still only offers AirPods in white. Amazon is said to have been testing black and gray finishes. However, "development delays" have also affected the project, with the Amazon Lab126 hardware division said to have been hunting for production partners in recent months.
Still, according to the leaks, Amazon could have the Alexa earbuds ready for release by the second half of the year. Pricing and full specifications haven't been revealed, though the expectation is that Amazon is aiming to match – or beat – the $159 to $199 Apple currently charges for a set of second-generation AirPods.