Android Wear battles Apple Watch hype with straps and faces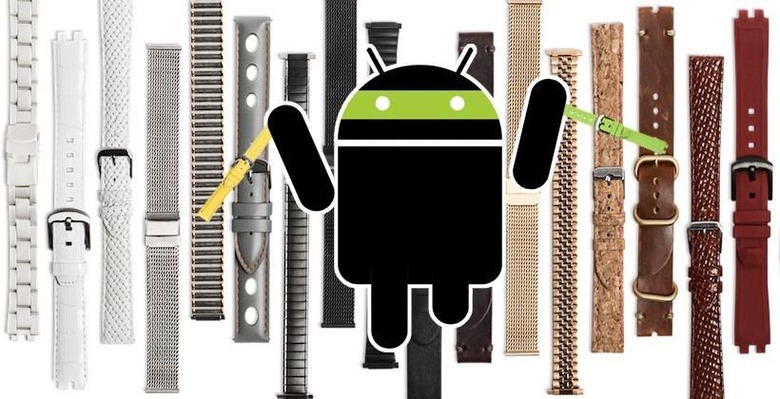 This afternoon, Google unveiled a newly expanded collection of hand-picked watch faces for Android Wear. Android Wear, if you weren't aware, is Google's wearable operating system, made (at the moment) specifically for smartwatches. Google also announced that there are now more than 1,000 watch faces available through the Google Play app store for Android Wear devices. For the rest of your wrist, Google also added a collection of hand-picked watch straps made specifically for Android Wear devices in many different wild colors – and some classics, too.
Google's Android Wear curated Watch Face collection includes – first and foremost – their Street Art Watch Face. To learn more about where the artwork in that watch face comes from, have a peek at our feature: Talking to Google about Street Art Project's second wave.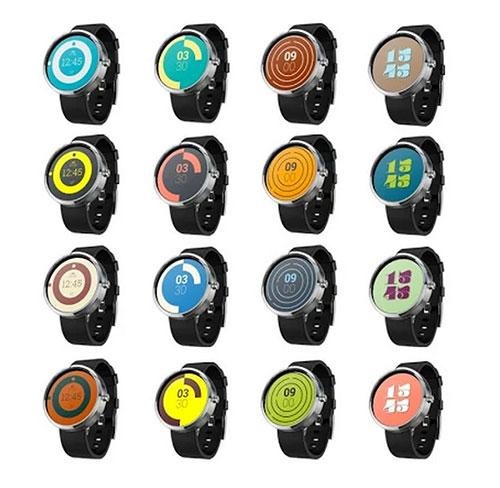 You'll also find selections from WatchMaster, Fat Russell, and Webfrucht Development. Check out the team as Watch Faces 360 for some far-out faces, "thema" for a radical "Battery Wear Watch that looks like Tron, (bonus: Glowing ElecTRON, another Tron face by Thema,) and Eric Theibaut-George for a Material Watch Face that's just simple and lovely.
Our favorite at the moment is DressWatch Watch Face by Meedori (as seen above). This watch face is a rainbow of colors, each with their own unique take on your daily outfit.
Google has also delivered a mosaic they made using a large number of Android Wear watch faces. Tap the image above for a full-sized version ready for wallpaper application.
Google has also tapped in to three brands to bring a collection of hand-picked Android Wear-friendly watch straps.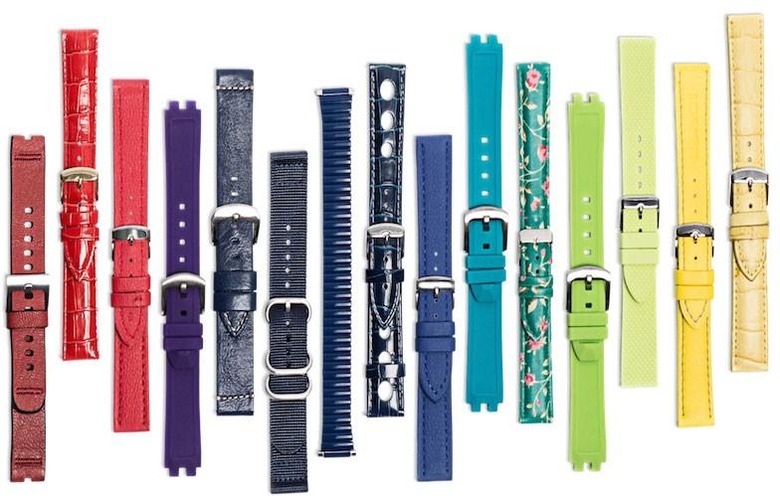 While you'll still be able to use any standard 22mm band, Google suggests you check with E3 Supply Co., Worn & Wound, or Clockwork Synergy – all of whom have their own Google-approved Android Wear watch strap collections.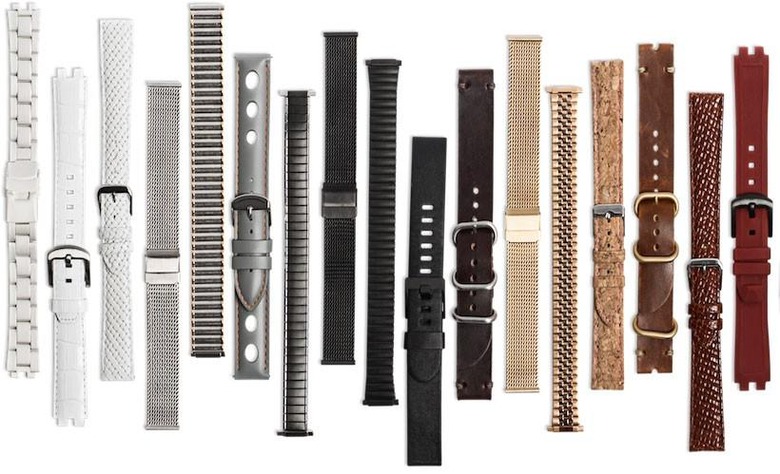 Meanwhile if you're still interested in watching the judgement of the Apple Watch, head over to our Apple Watch Review Roundup – v1, for better or worse.