Talking to Google about Street Art Project's second wave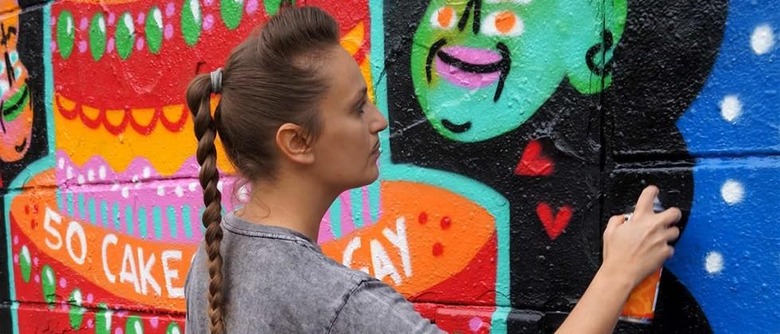 Today Google expands on their "Google Street Art" project, bringing their collection started in 2014 to new, more massive heights. This expansion of works for the archive is being presented with several new "more immersive experiences," according to Google, "bringing street art to people's daily lives." a sort of a soft-launch of one outlet for this expansion appeared on Android Wear earlier this month.
Google Street Art's expansion is as much an announcement about new platforms for sharing as it is about growth in the archive. We had a chat with Lucy Schwartz, Program Manager of the Google Cultural Institute this week about the expansion.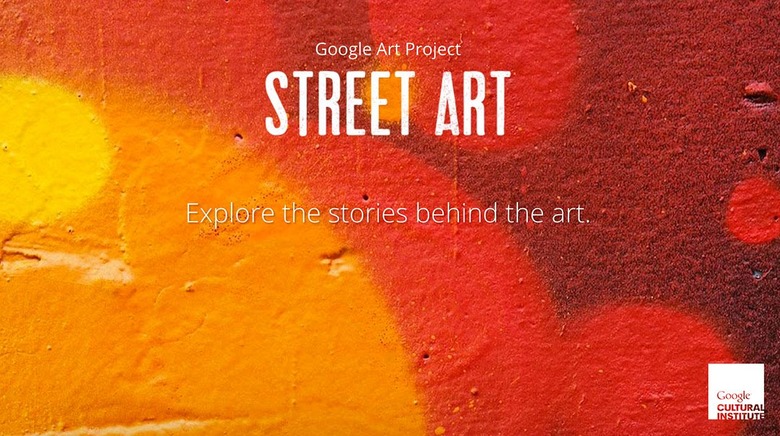 "For this second installment of the collection (it first launched in June 2014), we developed more immersive experiences," said Schwartz.
"Bringing street art to people's daily lives: artworks on your TV with Chromecast, on your desktop with Chrome tab extension, on your watch with Android faces and on mobile with partner apps."
See the collection through these interactive media sources:
• Google Street Art webpage (mirrored on Chromecast to your TV)
• Google Art Project Chrome Tab
• Street Art watch faces for Android Wear
• Audio Tours through the StreetArt.WithGoogle webpage
• Mini-documentaries through Google Art Project – like you see below:
Google worked with partners (art organizations and museums) from several key locations in many different countries for this expansion – and they plan to continue to do so well into the future.
This is an organized, closely watched collection – carefully selected!
"We worked with partners (arts organizations and museums) from around the globe to create this collection," said Schwartz, "All of our partners selected their images and curated their exhibitions."
Toute la journée, Kashink crée une fresque pour @Womens_forum À suivre sur #StreetArtProject http://t.co/N6zt5meZLp https://t.co/a0crXn97uX

— Google France (@GoogleFrance) March 17, 2015
This being the second wave, so to speak, of street art added to the collection, Google made a big effort to expand worldwide efforts to see all perspectives.
Google's celebration of this second big push for the Google Art Project is set to take place in Los Angeles with local artist duo Cyrcle creating artwork live while Google does demos of their Street View trekker gear.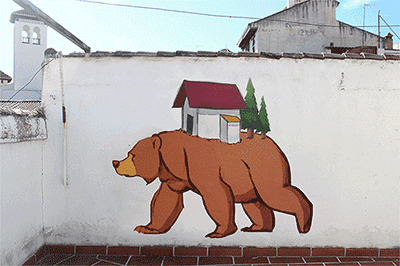 As you'll see above and below, this collection also includes "GIF-iti", images created with several frames, all painted, to create moving images.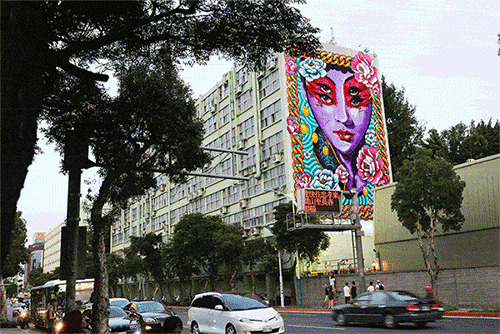 Will this program capture street art for the foreseeable future?
"Yes!" Schwartz continued, "this is the second major addition to the collection and we have made great progress since the initial launch."
"With 55 new partners, 19 additional countries reached, and a collection comprised of more than 10,000 images, we have a wide ranging collection that we aim to continue building."
You can contribute to this collection by tweeting or sharing on Google+ with hashtag #StreetArtProject. You can also connect with one of several of Google's partners in this effort directly.
"The Cultural Institute is based on partnerships with expert partners," said Schwarts, "who themselves sometimes work with photographers and are responsible for ensuring they have the permissions and provide information to document the murals."
See the full collection of artworks – ever expanding – at StreetArt.WithGoogle.Com and let us know what you find!
Above: a tiny GIF-iti gallery. Below: the process with Checko.
BONUS: For those of you wondering Google's stance on the sometimes-illegal nature of street art and graffiti, Schwartz has the following to offer.
"Newer forms of art often spark controversy in their early days but Street Art has been a widely recognized field of art for many years and differs from illegal graffiti, even if it may share common roots."
"We do not condone vandalism of any kind but it's also important that the Internet reflect current discourse and street art is a very current form of expression."