Google Street View Trekker wearable camera stars in loan program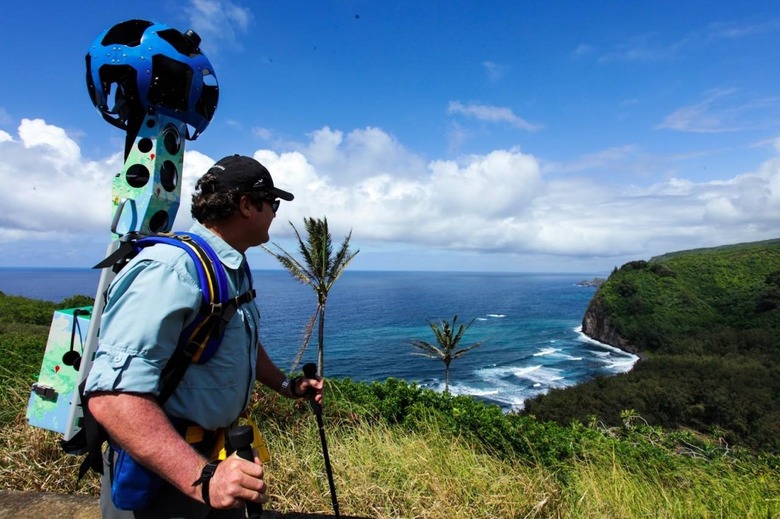 Google has launched a loan program for its back-mounted Google Maps Trekker camera, the 360-degree Street View mapping tool it has used to photograph the world's highest tower and the Galapagos Islands. The new Trekker program will see third-party organizations apply to take the Trekker out into the wild, gathering up panoramic photography of normally little-seen environments that can then be added into Google Maps.
For instance, one of the first groups to borrow the specialist camera is the Hawaii Visitors and Convention Bureau (HVCB), which has taken the camera to the islands to shoot new images. Among the footage will be trails through Hawaii Volcanoes National Park, Mauna Loa Observatory, Onomea Bay, Akaka Falls, Waipio Valley, and Pololu Valley, Google says, with the HVCB planning to then do the same on adjacent islands, including Oahu, Maui, and Kaua.
The Trekker is Google's smallest piece of Street View hardware, consisting of a ball made up of 15 lenses that's suspended on top of a backpack. Controlled by an Android device, it snaps a full 360-degree panorama every 2.5 seconds, which are later stitched together.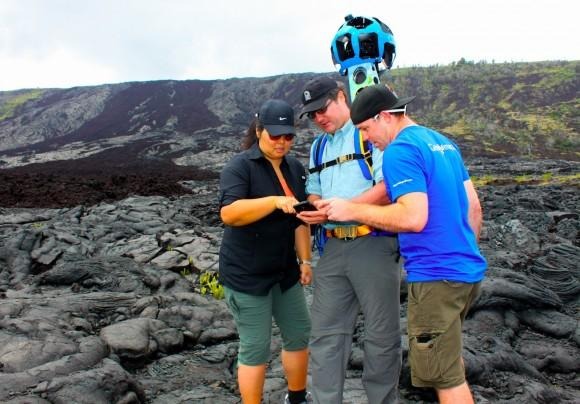 It's one of a number of Street View gadgets Google has developed, ranging from the familiar cars with their protruding camera clusters, to smaller trikes for city use, the pushable-trolley, and even a snowmobile. Only the Trekker is available to loan at present, however.
The loan scheme is open to tourism boards, non-profits, government agencies, universities, and research groups, with Google asking for details on proposed visits, expectations around what sort of photography might be captured, and why it's thought that it could benefit Street View. There's also the thorny matter of whether special permissions are required. "Even for public parks we often need to get written permission, legal releases and/or filming permits from the organization that manages the site" Google points out.