Android VR's big I/O 2016 reveal confirmed by Google dev console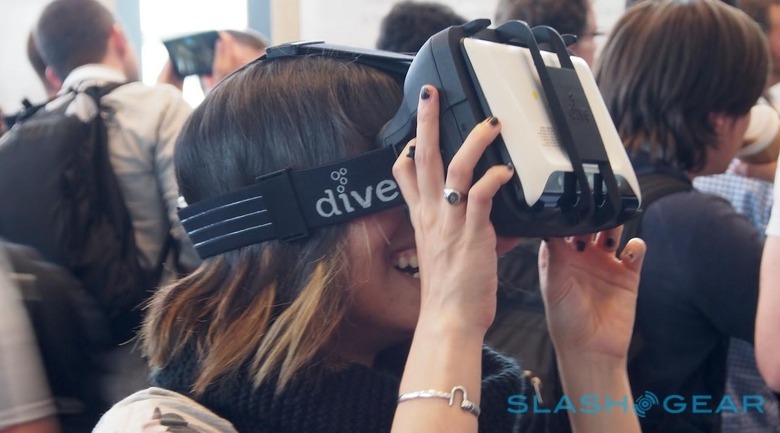 The signs that Google is ramping up to take Android into virtual reality just keep piling up, with an announcement of Android VR looking set for next week. The big news about the project was tipped earlier this month to be coming at Google I/O 2016, the company's annual developer event, following whispers that the company had been working on a platform that slotted in underneath high-end headsets like Oculus' Rift.
That's currently the space that Samsung's Gear VR and Google's own Cardboard platform occupy, but the difference would be that Android VR would be a core, baked-in aspect of the Android OS. No separate app to run, no fiddling with code: just multi-device compatibility and, presumably, content conveniently released through the Google Play store.
Now, feeding the rumors of an imminent reveal, Android Police has spotted that Android VR gets a mention in the Google Play Developer Console alongside Android Wear, Android TV, and Android Auto.
Located in the "Pricing & Distribution" section, the link currently doesn't lead anywhere – we'll presumably have to wait for the official announcement for that to change – and its icon is a copy of the Android Wear icon, suggesting Google's developers aren't quite finished with setting things up yet.
Still, it's another heavy hint that Android VR is coming sooner rather than later, building on the excess of virtual reality related sessions in the I/O 2016 schedule, and insider tweets like the following from Peter Rojas:
Android VR will definitely be announced next week, and from what I've heard will be less powerful than the Vive or Rift.

— Peter Rojas (@peterrojas) May 11, 2016
NOW READ: What to expect at I/O 2016
What we're expecting to see is something entirely smartphone-based, rather than requiring tethering to a nearby PC (or, since it's Google we're talking about here, a Chromebook). That means greater portability than something like Rift or HTC's Vive, and the convenience of being able to use Android VR out in public.
However it also puts a cap on graphical capabilities, since the GPU in a smartphone almost certainly falls short of the video card found in a gaming PC driving a tethered headset.
We'll know more when SlashGear heads out to Mountain View for I/O 2016 next week!
VIA Android Police